Foot Locker EMEA CEO: Gen Z wants more than a product from brands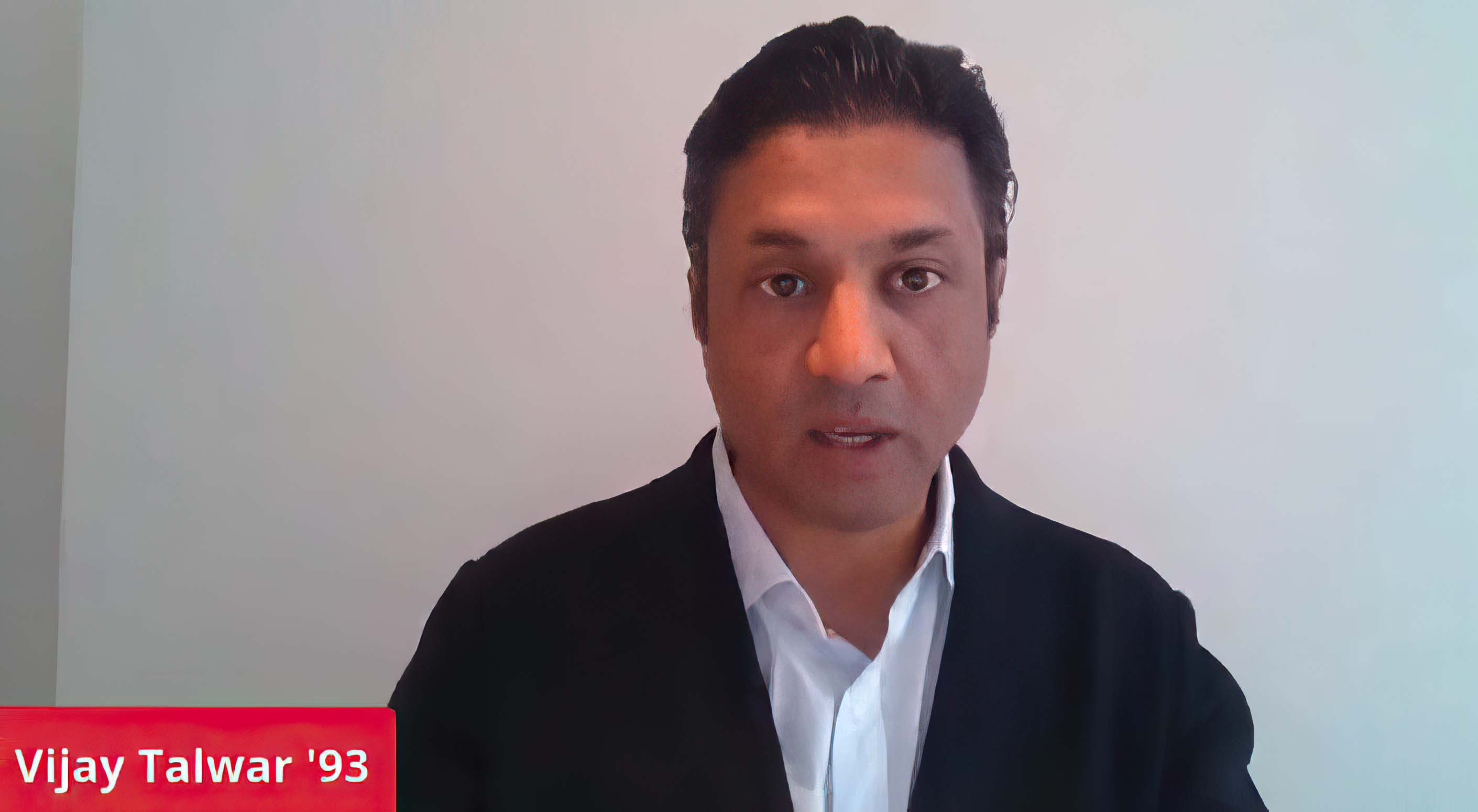 Sep 25, 2020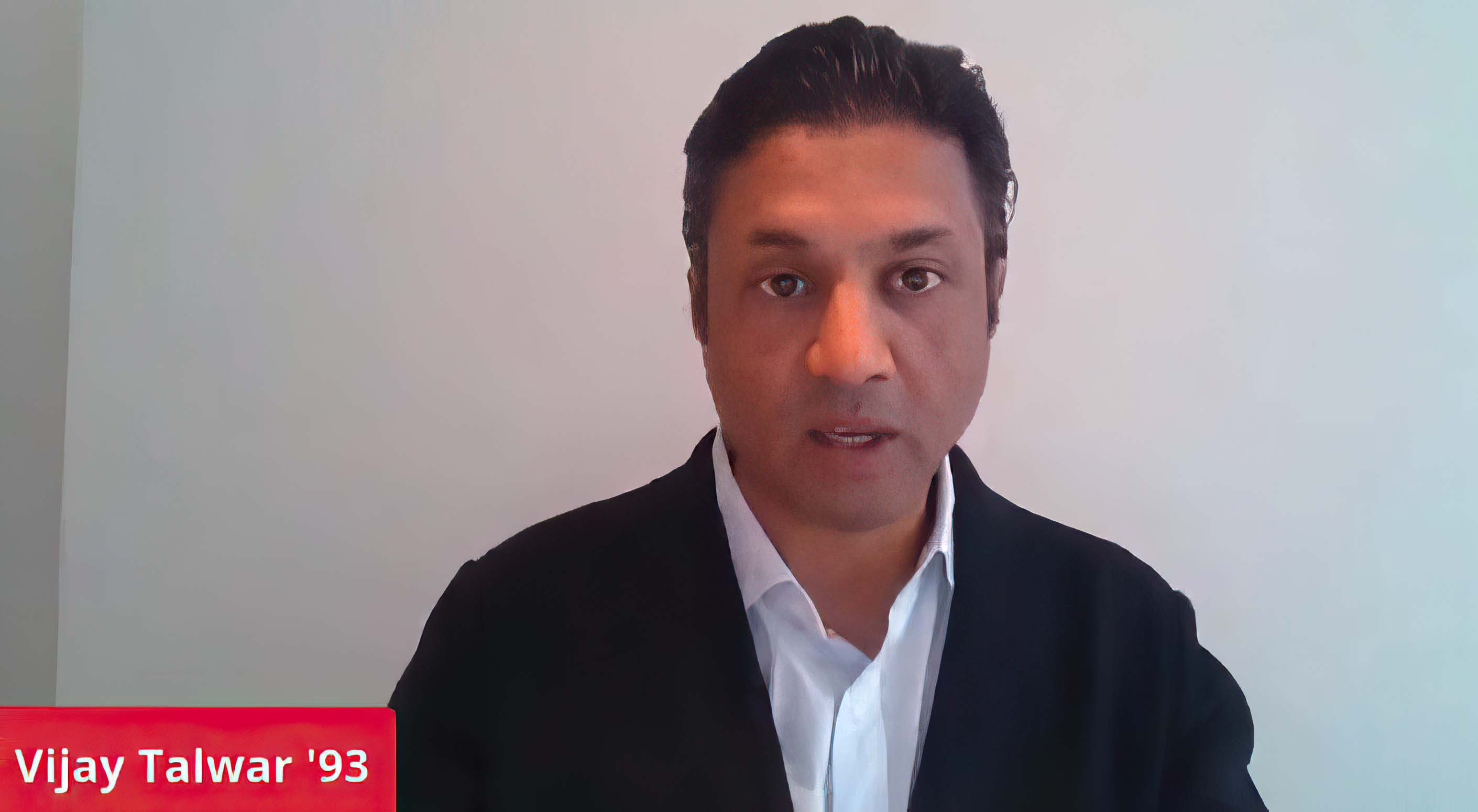 One reason that students may pursue a given college degree is that the job field that opens to them upon graduation is a lucrative one. But Vijay Talwar, CEO of Foot Locker EMEA, says he's seen that it's sometimes more important to follow your heart than to follow the money.
"If you can present a vision, people don't necessarily want to work for a paycheck. They want to work for being able to be part of something much bigger," he explained.
Talwar, who earned his master of accountancy from Miami in 1993, was the first guest in the Farmer School's Executive Speaker Series for fall 2020. Speaking from his current home in Amsterdam, Talwar talked about the path that has taken him around the world, from Bain and Associates to Nike to Blue Nile to Foot Locker.
He was in the midst of that career path when he took an 80 percent pay cut to leave Nike and run the Clinton Foundation's office in India, where the organization was working on climate change and helping children with HIV. "It was really, really interesting and very much purpose-driven work. And it really taught me that my team and myself, we all worked for a purpose, not for a paycheck."
Talwar said that successful brands are realizing that having a purpose or focusing on building community is crucial to success – so long as the brand follows through. "It's not just that you have to have a purpose and you have to stand for something beyond just profits and sales, but you also have to then follow up on that, be truly authentic, and deliver on that promise," he said.
Authenticity is especially important for one of Foot Locker's biggest customer bases – Generation Z. "There's some really interesting statistics here about how consumers demand authenticity," he explained. "In 2019, one-third of the consumers had already stopped purchasing from longtime favorite brands, another third said they'll stop buying from their preferred product if they lose trust in that brand. So being authentic is really important, and trust is really important as a proxy for a lot of consumers."
"You have a delicate balance between profitability and corporate social responsibility. The same balance is happening in this generation, where there are people who want what they want when they want it and are willing to pay the premium to have it. And then there's the generation that says, 'Give me a product that's more sustainable.' They have much bigger goals that just wearing a pair of sneakers," Talwar remarked.
Answering questions from students, Talwar explained that Foot Locker's business model focuses more on upcoming generations of consumers than what competitors are doing. "If we started reacting every day to what our competitors are doing, we would end up chasing our tail, because I have so many different competitors that are doing so many different things," he noted. "We have to stay laser focused on our consumers -- that's the most important segment. We are constantly trying to evolve and figure out new ways to connect with them."
He said that brick-and-mortar chains like Foot Locker have a place in a world where someone can order directly from Nike or Adidas. "We're not locked into one brand and we can tell you why one particular shoe is better for running versus another shoe or another brand is better for basketball, and that ultimately helps make a decision. So we can provide you with a lot more guidance. Having over 3,000 stores globally, what that does is you can walk in and get educated. You can get an education, you can get some guidance," Talwar pointed out. "The person you're talking to typically has a similar background and age and similar interests, whether it's sneakers or beyond sneakers. So, it's somebody that you can connect with and somebody with whom you can start to build that trust and that relationship."
Talwar noted that when he graduated from college in 1992, he was unable to find a job, something that students coming out of college during the pandemic may also list as a concern. "I'm sure that it feels like pins and needles every day. Things have clearly changed in the last six months. So this is not a time to be greedy. This is not a time to be thinking about, 'Hey, how many other offers I can accumulate?'" he said. "Focus on the fact that you've learned a lot and you're probably ahead of the game, just getting a degree from Miami."