Entrepreneurship class helps alumni's nonprofit get more, do more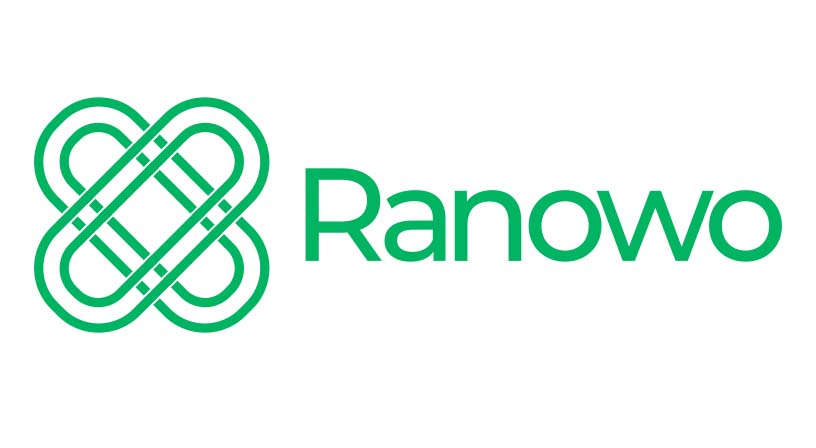 Jan 29, 2021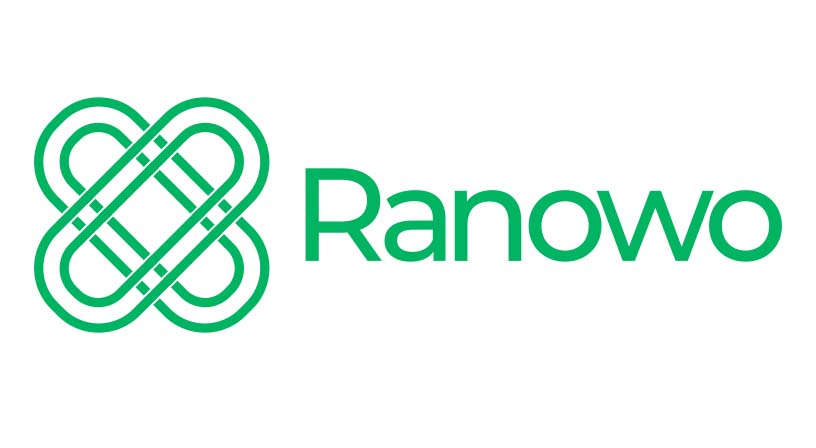 When Esther Ladipo came up with the idea behind Ranowo.org, an online platform that enables people to easily donate items online to Black and Latinx communities in need, one of her biggest supporters was the entrepreneurship professor in whose class she and her co-founder began fleshing out the concept.
"Mark Lacker was always a really big fan. I remember him telling me at graduation, 'Esther, you have to do this, you have to do this, you have to do this,'" she recalled.
Ladipo worked on Ranowo on the side as she began a career at Facebook in Austin, Texas. But she found that she didn't have a lot of energy for the project, and her co-founder, Nick Kane, was still finishing classes at the Farmer School. That changed in 2020 when Ranowo was accepted into an accelerator program for non-profits in Austin, and Ladipo was contacted out of the blue by a familiar voice.
"Mark reached out to me just to check in on me, to see how I'm doing. And he asked if I'd be interested in having one of his classes be consultants for my business for a semester," she said. "He told me to think about it. It did not take me that long to think about it. I immediately told him, 'Yes, I absolutely would appreciate the help.'"
Lacker's class is ESP 321: Startup Entrepreneurship, which teaches students about the entrepreneurship process by having them work with real startup clients to help them grow and succeed. "We had a conversation with Esther and she told us about Ranowo and about herself," senior sociology major Sydney Ashcraft said. "It was really exciting for me to be working with a client that works on the social entrepreneurship side, working with social problems and really helping people out, and we really kind of jumped right into it."
What it meant for Ladipo is that she now had 27 additional people working on her behalf. "There were teams working on finance, the business model. We had two marketing teams, a branding team, a partnerships team, user experience team, and we had a team that was focused on grants," she noted.
"I worked on the branding team, and we had the opportunity to complete the brand process from start to finish," senior marketing and entrepreneurship major Natalie Brinkman explained. "We designed mood boards, we put together color palettes, we picked fonts, we redesigned logos, and we made the final brand guide, which included different mock-ups of products and graphics."
"In order to validate it, the team went out and found 10 Miami alumni that are in the branding field," Lacker noted. "All of their work was a series of A-B tests where they get feedback from our alumni in the field on how to make the brand better."
"I was on the website design/user interface/user experience team, which I thought was really cool. So we had conversations with Ranowo, we went through the processes, which in app design is mock-ups or wireframe frame prototypes. And through our conversations, we found out which web pages mattered the most that they wanted us to redesign," senior interactive media studies major Max Rattner remarked. "The top priority was something called a donor impact report, which would basically be a customized profile to show the impact that a donor's donations had. They didn't have really anything for that, so we were kind of drawing it from scratch, which was a really cool, but difficult process. But it was great because it allowed us to have more creative freedom."
"I shared the figma files and mock ups that this team created and my web developer was blown away by the work and could not believe that undergraduate students made it," Ladipo remarked.
"My team was focusing on partnerships, building new partnerships for Esther, bringing in new organizations to highlight on their website, new campaigns for them to help out," Ashcraft said. "We realized that email outreach doesn't always have a super high response rate, so our strategy was to reach out to a ton of organizations. We knew that there were people out there who needed help and we knew that Esther has a really great mission and that she can help them. So after we figured that out, we reached out to over 200 organizations and we ended up getting a ton of responses. By the end of the project, we had close to 30 organizations who were ready to talk to Esther and get onboarded as a new campaign on her website."
"We met virtually on a weekly basis, sometimes a biweekly zoom basis with some of the students. They would ask me questions about my business. I would give them feedback on things that they had been working out throughout their different sprints," Ladipo said.
In late November, the teams presented the results of their work. "Esther was excited that we had something that she could implement right away. Before we even finished, the project was already implementing things that we had done for her," Ashcraft said. "It was really amazing."
"Immediately after they did their presentation, I wanted them to send me their presentations as soon as possible," Ladipo remarked. "There were a few groups that I had to reach out right away and say 'Please, can you send me this specific slide? I really liked the template that you use.' Or 'I really liked this wording' or 'I really liked this insight that you got about Gen Z.' I've already seen our reach on our social media increased by 150%."
"We were able to double our donations from Giving Tuesday 2019 by applying some of the marketing recommendations!" she said.
For the students, the project gave them a chance to grow personally and professionally. "All of the skills I learned in this project are so important," Brinkman said. "We studied branding, best practices. We talked to experts, we looked at different competitors, and then ultimately my team decided what to move forward with. So we definitely had to lean into the discomfort of not knowing, of ambiguity, but I think that was to our benefit because we were able to create something that surprised Esther."
"This was an experience that I could even talk about in a job interview, because this was real work, real client, and the results mattered. We had setbacks, we had successes, and it was all real. I think got good, solid professional experience," Rattner noted.
For Ladipo, it was a big step forward for a project that is dear to her heart. "I just really appreciate the commitment that the entrepreneurship department and Mark specifically took to help a business like mine," Ladipo said. "I feel like he selected me because he believed in what I was building and he thought that the class would be able to offer me additional help and help scale this baby."