FSB professor earns Fulbright Distinguished Chair award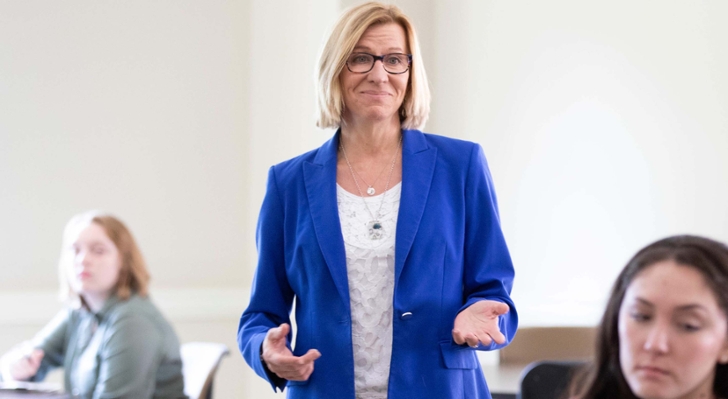 Feb 17, 2022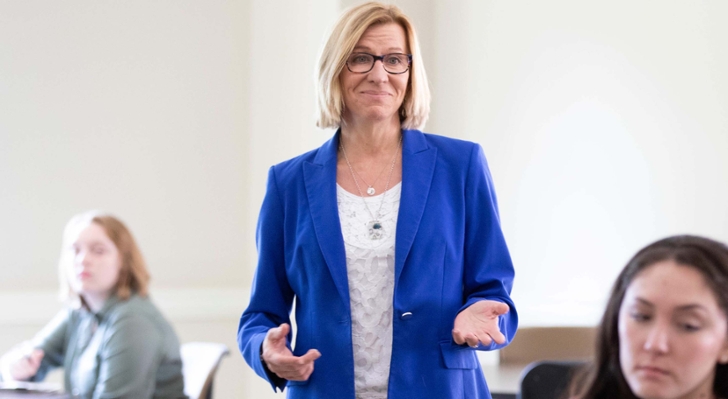 A Farmer School of Business professor who specializes in supply chain management and sustainability has earned an award that only about three dozen scholars across the U.S. receive in a year. Lisa Ellram has been named a Fulbright Distinguished Chair, one of the most prestigious appointments in the Fulbright Scholar Program.
"I've had opportunities to get a little bit more immersed in other cultures when I've had visiting professorships before, and I always learn so much," she said.  "You're hanging out with the people. You're getting to know them. You're going into their homes. You're having dinner with them. You get to see their views of the world, their values. And it always challenges my own assumptions about the world and it makes me think about things differently."
Ellram will spend the spring of 2023 at the Hanken School of Economics in Helsinki, Finland. "It's a research appointment, so I'll mainly be working with the faculty on research. Some of the appointments are teaching where you actually have responsibility for a class, but I will just be guest lecturing. I will go into classes and talk about some of the research that I've done in sustainability, as well as areas like cost management, Amazon, and e-commerce," she said.
It won't be Ellram's first trip to Finland. She's made a few trips there over the last decade or so to teach PhD seminars. "I think it will be really fun to get into the flow of the culture as well as work at the university, to expand my own research in sustainability and hopefully contribute to the university life there as well," she said.
And she's hopeful that as in past trips overseas, the time spent will give her knowledge and experiences that she can bring back to her Farmer School students. "I think I gain a greater awareness of some of our own biases and assumptions in our culture. And I think it puts me in a better position to remind students of some of those things and to remind them that everybody doesn't think the same," Ellram said. "It will allow me to have some very specific examples of the way that things are different to help them challenge their own assumptions."
In 2019, Ellram was the first Farmer School professor to be named a University Distinguished Professor at Miami University.