Maya's Study Abroad Story
Study abroad is for me because...
There's a whole world out there.
Find a Program
Find a Program
It's one thing to learn a language in class.
Speaking that language in a foreign country is another story altogether.
Maya Fenter has a Spanish minor and knew she wanted to study abroad in a Spanish-speaking country, so she chose to go to Argentina over winter term.
Learning the language was different in Argentina than in the United States because when Fenter forgot a word, instead of asking for it in English, she had to think of another way to phrase her thoughts.
"It made me more comfortable and confident with speaking, even if I didn't know all of the words necessarily," Maya said. "It got me out of my comfort zone and really got me to try speaking regardless."
Living with a host family helped Maya to get accustomed to the language and culture of Argentina. Although at first she felt overwhelmed being constantly asked questions and having to respond in Spanish, she grew close with her hosts throughout the study abroad program.
"It's incredible how open and understanding and patient they were to someone from a different country that they didn't know," Maya said.
Her host family wasn't familiar with American culture, and they were constantly asking her questions about what life is like in the United States—anything from her parents' professions to what she does for fun to if it rains in Chicago, where Maya is from.
Maya noticed small cultural differences throughout the trip; for instance, they eat dinner around 9 or 10 p.m. there, whereas most Americans eat at 5 or 6 p.m. The Argentinians Maya met were also very family-oriented.
"We would all sit down and eat lunch together, which is something that I don't remember the last time that I've done with my parents in the United States," Maya said.
Learning about the culture not only helped Maya to appreciate the larger world outside of where she grew up, but it also helped her improve her Spanish, she said. 
"Culture is another big part of learning a language because in some ways it helps put learning a language into perspective, and it's also just a really unique thing to see," Maya said. "It's one thing to speak the language, but it's another thing to live like the people who speak it." 
At the beginning of the program, Maya was uncomfortable and homesick, separated from her Miami peers in a home with people she could not understand. At the end right before they left the town where they were staying, they had a dinner for all of the students and hosts, about 70 people in total. The students all had to give a toast, a feat that sounded intimidating enough to Maya in English, much less in Spanish.
Yet she made it through the speech, talking about the impact her host family had made on her, and even teared up at the end.
Before leaving for the study abroad program, Maya's professor told them the experience would change their lives and that they would come back a different person. Maya was skeptical, but after returning to the United States, she realized how true this statement was.
"I think it did change me to a certain extent," she said. "It really opened my eyes to the different parts of the world that there are and the different ways of living that there are."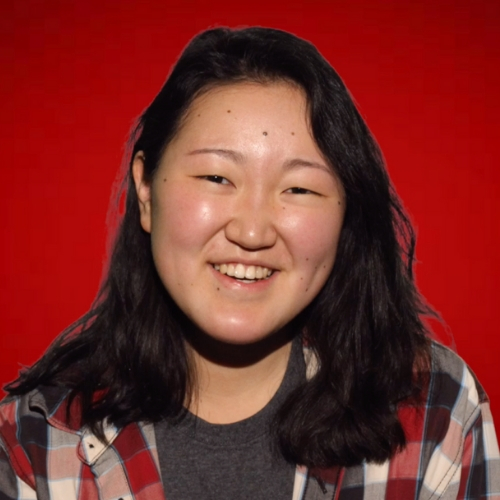 Hometown
Naperville, IL
Graduation Year
2020
Major(s)
Journalism, IMS Co-Major
Minor
Spanish
Program
Business and Conversational Spanish in Argentina
Favorite Class or Professor Abroad
SPN 342: Advanced Conversational Spanish taught by David Motta
Favorite Destination Outside of the Classroom
El Calafate, Argentina
Campus Involvement
Writer for The Miami Student, Editor-in-Chief of The Miami Student Magazine, University Honors Program, University Scholars Program