Where in the World is Miami Wednesday: Meet an International Student from India

Nov 06, 2019

By Fatimata Ndiaye & Halie Best
In this week's, Where in the World is Miami Wednesday, we meet Sakshi Shah, a first-year student from Indore, India majoring in Computer Science.
She chose to attend Miami University due to its excellent scholarship opportunities, the welcoming environment for international students, and the beautiful campus. In her few short months on campus, she has already immersed herself into the campus culture and gotten involved in multiple student organizations.
Can you tell us a little bit about yourself?
My name is Sakshi Shah. I am a freshman and an international student from India. I am majoring in Computer Science and planning on minoring in Humanitarian Engineering and Computing. An interesting fact that you should know about me is that I am a vegetarian who genuinely loves the numerous vegetarian options here at Miami University.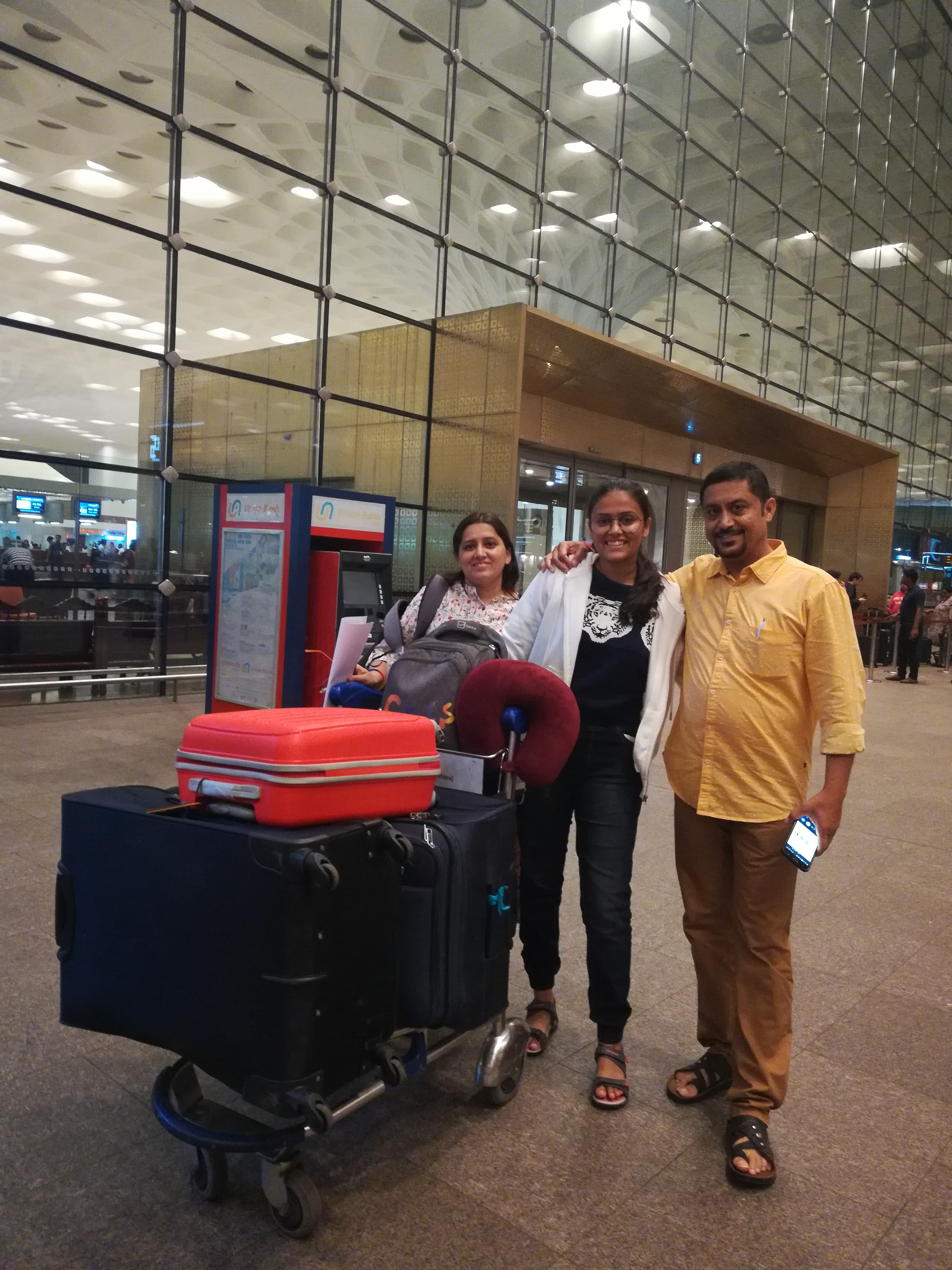 How did you get to know about Miami University and what made you choose it?
I got to know about Miami University from my high school counselor. I choose it over other international universities because of the excellent scholarship opportunities and the welcoming environment for international students. Oh, and how can I forget to mention the beautiful campus!
What has been your most memorable experience at Miami?
There's always something interesting happening on and around campus. I remember my first ice-skating experience where I didn't trip at all; but I did manage to make three people fall. I absolutely loved the 2 credit hours Social Dance class that I took. Some other memorable events that I can think of are Fall Career Fair, The Bundys concert during Homecoming weekend, Library Game Nights, and the frequent late-night visits to Uptown for Insomnia Cookies.
What has been the biggest difference between your home country and the U.S.?
The biggest difference that I've noticed here is that the students are given more freedom. We can decide what courses to take and at what time. This flexible schedule gives us the opportunity to get involved in other activities on campus which was not the case back home. I also sometimes miss the spicy food that I used to savor in India, but I really don't complain about it as I can customize my stir fry here ("two scoops of chili garlic please!")

What has been the biggest similarity between your home country and the U.S.?
Both in India and America, people are extremely gracious and helping. I've never felt home sick! I used to consider India as the most diverse nation, it indeed is; but Miami University is no less. Everyone is treated with love and honor.
What organizations are you involved with on campus, and why?
I am a part of a cultural organization called Asian American Association. Some other clubs that I've joined are Girls Who Code, MU Block Chain, and Club Table Tennis. I think joining diverse organizations is a great way to meet new friends and at the same time participate in activities outside of the academic envelope. 
What does Love & Honor mean to you?
If I were to choose a University based on its motto, I would choose Miami all over again. The beautiful concept of Love and Honor is something that I now consider as my adage. This world would be a better place if we start treating everyone around us with dignity and affection.
What do you like to do for fun?
College is usually fun all the time, but when it gets a bit overwhelming, I like to spend time with my friends or video-call my family in India. On the weekends, I go shopping with my friends, cook, meet new people at Church on Sundays, and enjoy the fun events organized by Miami's organizations on campus.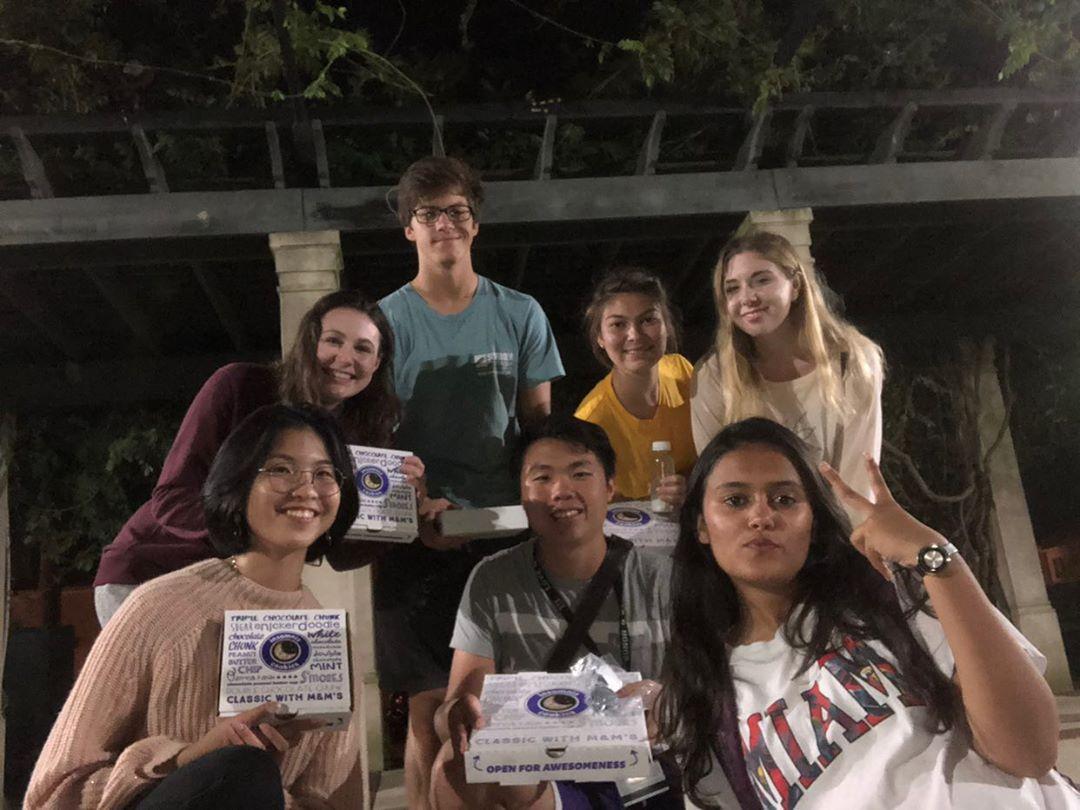 What is your favorite place to eat on campus?
The stir fry at Bell Tower Place and the vegan at Pulley Diner in Armstrong are delicious. I think the fries at Red Zone are the best among all the places.
What advice would you give to someone who is considering pursuing their education at Miami University?
Miami University has a rigorous curriculum. There are new challenges to be solved every day; and you'll find your peers persevering hard to stay ahead. This competitive work environment shouldn't be considered discouraging, instead it should force you to become the best version of yourself. A very significant thing to keep in mind is that there are numerous people, from peers to professors, out there who are willing to help. Never hesitate to ask for assistance and always enjoy the journey. You'll be fine. (You'll hear this a lot!)
Catch us next week as we continue to travel around the world to feature the amazing opportunities that Miami students are taking and the experiences our alumni have had since graduating!
---
Would you or someone you know want to be featured in a future Where in the World is Miami Wednesday?