Global Faculty Research Profile: Kate Dannies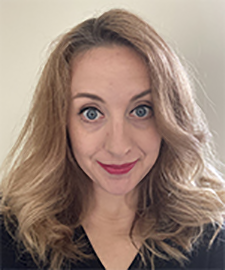 Jan 12, 2022
Assistant professor Kate Dannies (Global and Intercultural Studies) is a historian of the late Ottoman Empire and Modern Middle East. She is currently a 2021-2022 Fulbright U.S. Scholar at the American Research Institute in Istanbul and Ankara, conducting archival research on Turkey during the World War I-era Ottoman Empire. Her focus is on how Turkey's gender politics, family law and relationships, social welfare policies, and other cultural elements were affected and disrupted by the decline of the regime.
Dannies is the author of "'A Pensioned Gentleman': Women's Agency and the Political Economy of Marriage in Istanbul during World War I" from the Journal of the Ottoman and Turkish Studies (2019) and, with Stefan Hock, "A Prolonged Abrogation? The Capitulations, the 1917 Law of Family Rights and the Ottoman Quest for Sovereignty in World War I" from the International Journal of Middle East Studies (2020).
Dannies is currently a U.S. Fulbright Scholar*, living and working in Turkey.
What are some of your current research interests and/or projects?
My current project is my first book, A Patriarchy without Men: Crisis and Survival in the Ottoman First World War, which examines the centrality of gender and family to Ottoman mobilization for World War I.
As I work on this project I am also thinking about and gathering documents for two additional projects. The first is a history of masculinity and disability in the late Ottoman Empire and early Turkish republic. The second is a history of women and war in the Ottoman Empire and Middle East from about 1500 to present.
What are some of the outcomes of your recent research?
The main findings of my current project include the following:
The front and homefront are typically viewed as separate spheres; my research demonstrates the myriad ways in which these spaces were connected materially, politically, and affectively.
During WWI the Ottoman government used the leverage of family ties to deter soldiers from deserting and to remobilize men into the army after desertion.
Men on the front and women (and children) on the homefront were bound by deep emotional ties that were a major source of sustenance and deprivation during the long separation caused by war.
In terms of research I have been pleased to find a lot more information than I was expecting on the lives of ordinary Ottoman men and women, which is exciting as this is a particularly important aspect of my current book project.
On a more personal level I have been interested to observe many changes in Istanbul as a city and in Turkey's politics and economy since my previous trips here. The city has changed a great deal in a short time and a lot of changes are taking place socially and politically that will be interesting to observe. In particular, I have been interested to see the strong role of feminist groups in current protest movements and a lot of discussion around women's rights and gender equality.
About Kate Dannies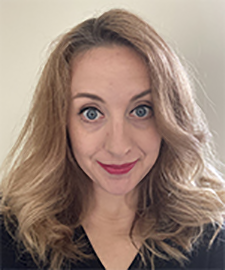 Assistant Professor
Global and Intercultural Studies (International Studies)


PhD, Georgetown University

MA, The University of Manchester

BA, The American University in Cairo

Joined Miami in 2019
Research Interests
Gender and family politics of military reform and conflict during the Late Ottoman Empire
Current Projects
Working on a book, A Patriarchy without Men: Crisis and Survival in the Ottoman First World War, which examines the centrality of gender and family to Ottoman mobilization for World War I.
Have you been able to draw any parallels between family dynamics in the WWI era and the present?
Parallels with today are something I am actively interested in! One of the most striking things to me is how family continues to be encoded in things like social welfare policies, military conscription laws, and pension systems—and how little the understanding of the "average" family has changed since the World War I period.
Another interesting parallel is the way that rates of women's paid labor remain officially low but unofficially high, and how women's access to the labor market and the way it is framed in public discourse is used as a political tool. This was the case during World War I as well.
Has the COVID-19 pandemic affected your research?
It has been difficult to travel to my archives. Luckily, living in Istanbul this academic year as a U.S. Fulbright Scholar gave me the opportunity to work once again at my research sites in Turkey.
What are your plans for the coming year?
The Fulbright concludes in June. I plan to spend the summer in Turkey doing more research and hopefully more travel, COVID-permitting! I am also working to finish my book and continue collecting materials for my future projects.
---
*Interested faculty are encouraged to contact Karla Guinigundo for more information about Fulbright opportunities.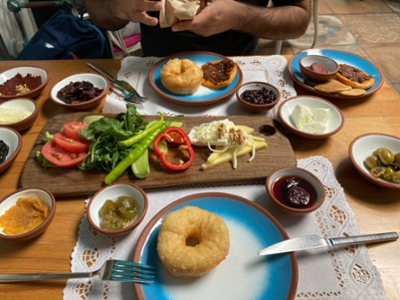 A traditional Turkish breakfast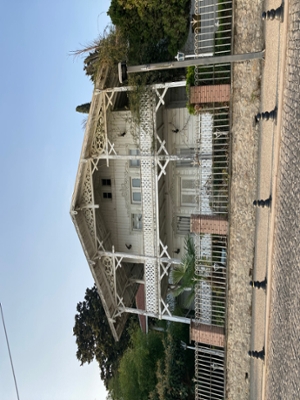 A visit to the summer home of famous Ottoman artist and intellectual Osman Hamdi Bey