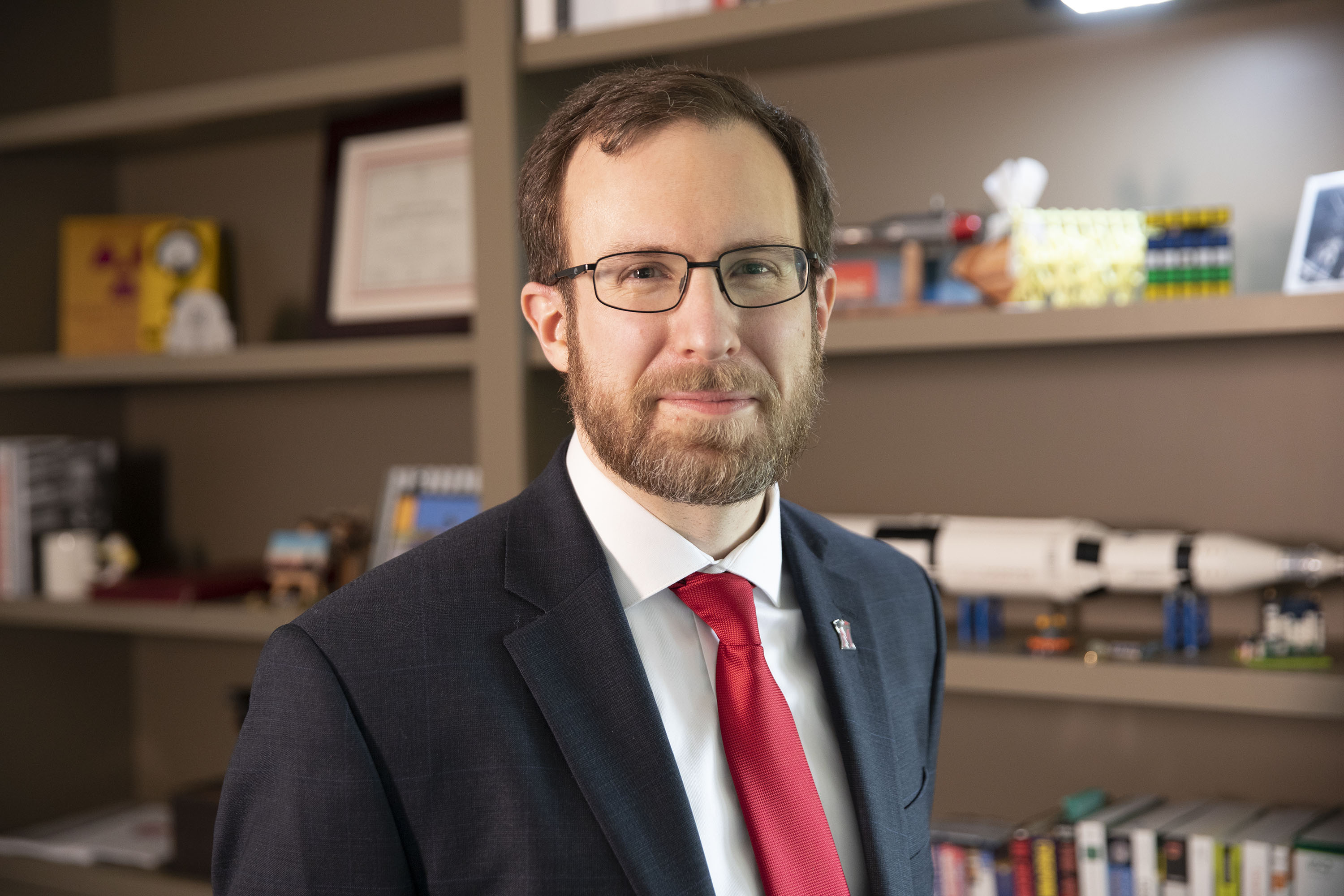 Miami's vice president for information technology and chief information officer is David Seidl. He began his tenure in Oxford on December 3, 2018.
Prior to coming to Miami, Seidl served as senior director of campus technology services at the University of Notre Dame where he served in that role since 2013. He served as director of information security for Notre Dame from 2010-2013.
Seidl has an extensive background in technology services at both public and private institutions, specializing in strategic planning and architecture, enterprise risk management and infrastructure management. He also stresses the importance of communication, education and staff development. "I'm a strong believer in IT as a partner and multiplier."
Seidl is very excited about this new opportunity. "I'm honored to join the Miami community and look forward to fostering interdisciplinary and innovative work among IT, the academy and the administration. Miami's belief in Love and Honor tells me that Miami will be a great new home for me."
While at Notre Dame, Seidl built strong relationships with campus partners including the registrar, human resources, finance, auxiliary operations, the office of research and other areas to support the success of cloud migration efforts and major enterprise services. He also taught undergraduate networking and security courses at the Mendoza College of Business at Notre Dame.
Among his professional accomplishments, he co-led the cloud migration and operationalization of Notre Dame's datacenter, which moved 80 percent of Notre Dame's IT services to the cloud while improving flexibility and increasing reliability of the IT infrastructure.
He also created and managed a duty officer process, resulting in increased ownership of operational issues, with a greater than 40 percent reduction in average response time for reported problems, and a 50 percent decrease in critical issues over time.
Prior to Notre Dame, Seidl was lead information security and privacy analyst at Purdue University from 2003-2007.  There he acted as security lead in efforts including universitywide firewall deployment, risk management, and incident response.
Seidl has written 20 books on topics including certification, information security, and cyber warfare.
He earned a bachelor's degree in communication technology and a master of liberal studies in information security, both from Eastern Michigan University, and holds multiple certifications in information security.