IT Services heavily involved in Workday implementation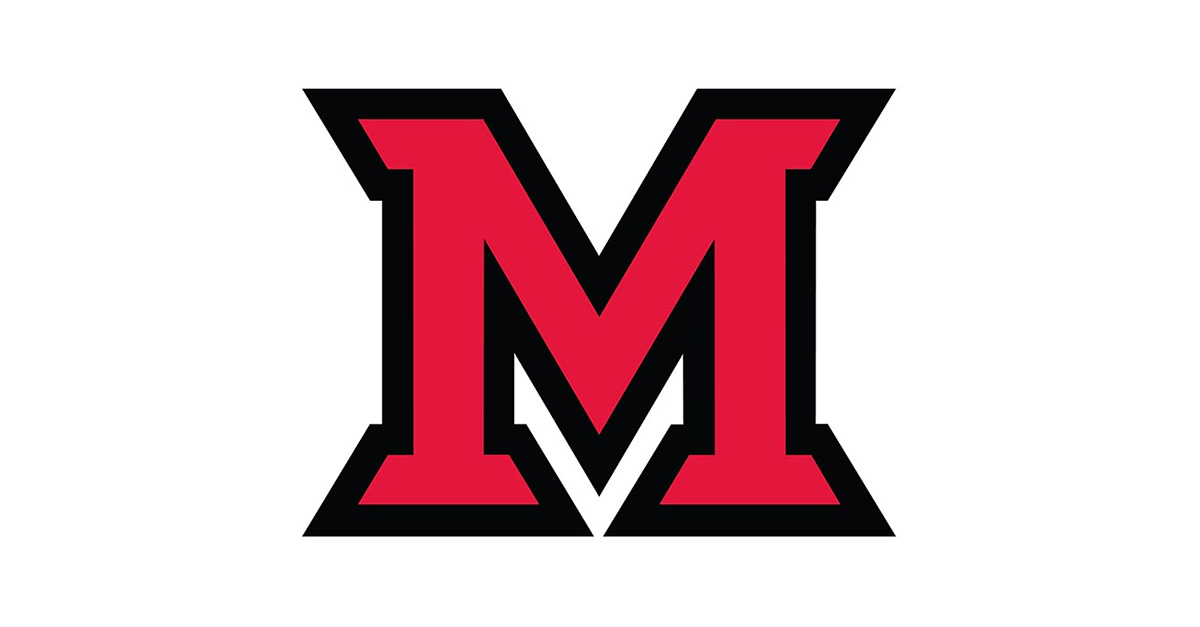 Aug 17, 2023
by Randy Hollowell, IT Services Communications
As the Workday implementation project steams forward, it is readily apparent that this is an initiative that requires the input and support of literally every entity at Miami. That shows up clearly when one looks at the project team, which includes membership from nearly every department. As can be expected, that includes a heavy dose of representation from IT Services, where it has been identified as a Top IT Initiative.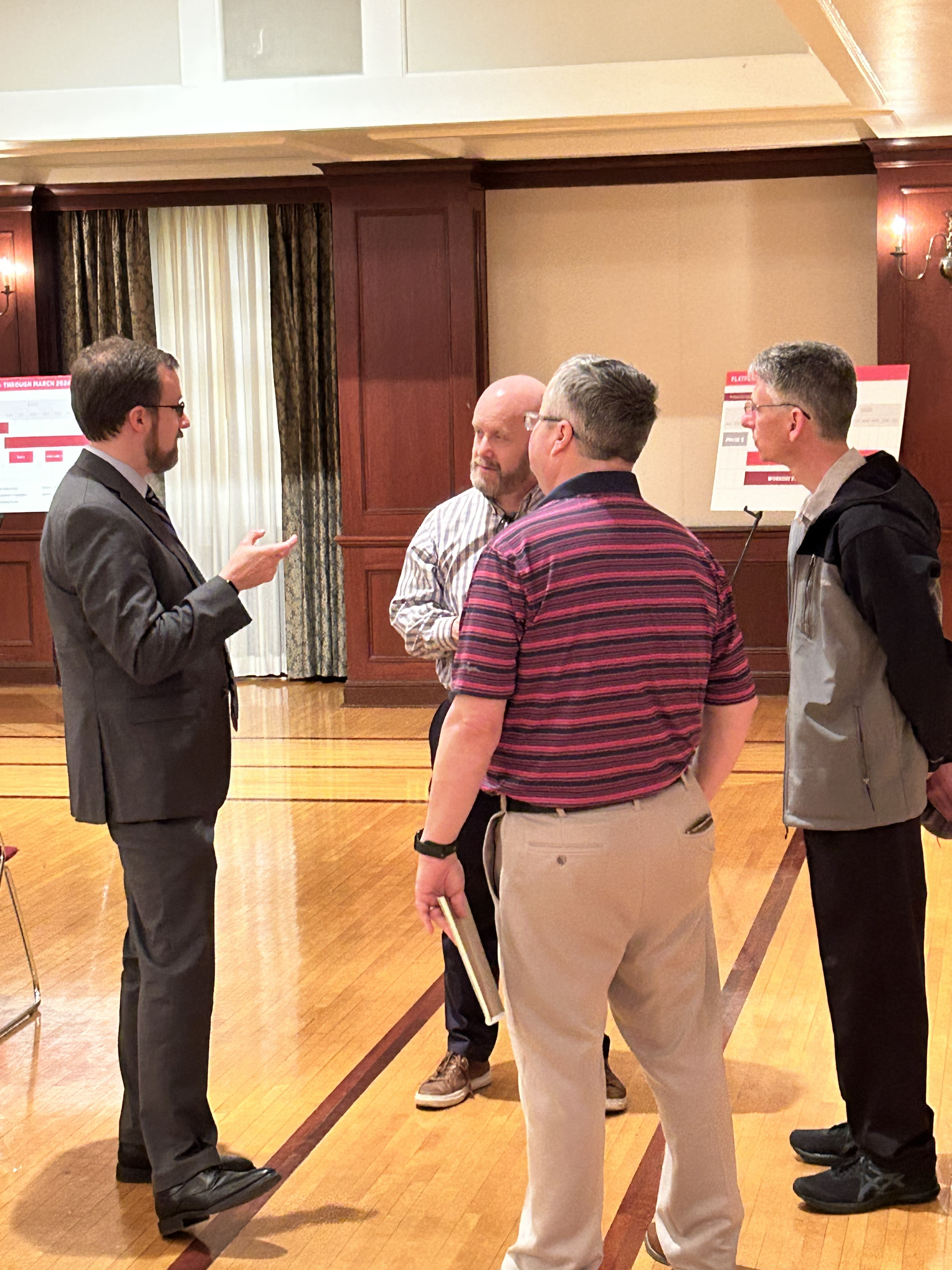 It begins at the top where vice president for Information Technology and CIO David Seidl is one of the four executive sponsors for the project, and a huge proponent of the switch to Workday. "It's exciting for a lot of reasons - as an IT person, it lets us focus on value-added work instead of maintaining the guts of an ERP."
One-third of the project Steering Team also comes from IT Services, in the person of Brian Henebry, assistant vice president for Solution Delivery. Henebry, along with Brad Grimm (Finance and Business Services) and Duane Drake (Enrollment Management & Student Success) have been instrumental in getting the program going and working hand-in-hand with Avaap, our implementation partner.
Henebry is very happy with the progress being made by the project team. "Overall, our Workday deployment so far has been a strong success and a testament to Miami. Not only are we continually hearing from our implementation vendor how impressed they are by Miami (huge kudos to the project team and all those supporting them) but also hearing from staff using Workday how much of a step forward this deployment will be over our current system."
The Miami Project Manager for the Workday project is Kent Covert, who is the director of Strategic Initiatives and Planning within IT Services. Besides overseeing the Miami team leads for the various workstreams, Covert also works very closely with Avaap, using their expertise with such a complex implementation. "Avaap has been a great partner for our Workday implementation. Their staff has considerable knowledge and experience with Workday and with implementations at other universities in Ohio. This background will help ensure a smooth transition for Miami and allows us to feel confident in the effort we're undertaking."
There are seven main workstreams for the Platform portion of the implementation, and two of them have a team lead from IT Services. Dirk Tepe is leading the Technical Workstream, and Don Kidd is overseeing the Testing and Quality Assurance Workstream.
"The technical workstream is working in support of the functional areas," notes Tepe. "As our functional office partners learn and configure Workday, we are supporting them through integrating with other systems, converting data from Banner, building reports and dashboards, and defining security needs."
Although the main testing phase of the project won't come until January, Kidd and his team are already hard at work learning all they can from all of the other workstreams. "We are responsible for creating and developing a test strategy and execution schedule. We'll be coordinating with other units across the university as we create test scenarios and plans to verify and validate that discovered issues are resolved in our Workday environment."
That is a lot of experience and know-how being brought to the Workday table by IT Services, and yet that is only the tip of the iceberg.
Joining Dirk on the Technical team are:
Bryan Powell: Integration Lead
Swetha Sethumadhavan: Integration Developer
Will Mundy: Integration Developer
Colton Laker: Integration Developer
Cecil Wilson: Integration Developer
Fred Cook: Integration Developer
Guydon Sunde: Integration Developer
Bill Miley: Data Conversion Lead
Emily Schmidt: Data Conversion Developer
Priya Kodeboina: Data Conversion Developer
Raja Thiruppathi: Data Conversion Developer
Gavin Hartzell: Data Conversion Developer
Kelly Donathan: Data Conversion Developer
Joanna Kellogg: Data Conversion Developer
Dean Harris: Data Conversion Developer
Liz Hooven: Technical Reporting/Prism Lead
Jerry McMillen: Reporting/Prism Developer
Amy Locke: Reporting/Prism Developer
Tony Kinne: Security Lead
The Cross-Functional team is where Kidd's role is slotted, along with David Schaefer who is one of the Reporting subject matter experts.
A very important component of this project, because of its complexity and the fact that it literally touches every person at the university in some way, is change management. Because of that, there is a team completely dedicated to change management, which includes training and communication. Members of that workstream include Lisa Turner, who is the Training Coordinator, and Randy Hollowell who is the Communications Lead.
Brian Henebry believes all of the hard work is definitely paying off. "The project team and Miami seem to have embraced the changes we are bringing to the institution. Through their work, we are supercharging the ERP resulting in a more modernized and streamlined operation, new means to leveraging data-driven insights, and laying the groundwork for an enhanced student, faculty, and staff experience."
Obviously, there are dozens and dozens of other project members from other offices around the university, and we will highlight the work they are doing in the coming weeks.
Learn More
Stay informed about everything that is going on with the Workday project simply by visiting the project website at MiamiOH.edu/WorkdayInfo.
If you know of a group that would benefit from learning more about the Workday implementation project, please visit MiamiOH.edu/WorkdayInfo and click on the Make an Appointment for Us to Be at Your Next Team Meeting link at the bottom of the page to schedule a visit from the Workday Change Management Team.
If you have any questions about the project or suggestions for the implementation team, please send them to workdayinfo@MiamiOH.edu.