Student and Alumni Success
2019 Undergraduate Summer Scholar
2019 Undergraduate Summer Scholar
Saige Sparks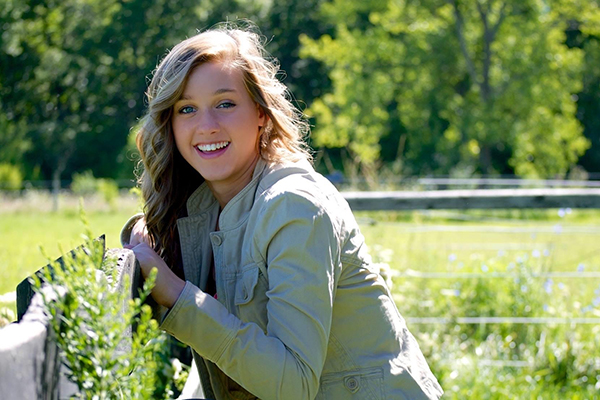 When Saige Sparks crossed the Miami University virtual graduation stage on Saturday, she became the first grad of Miami Regionals' applied biology program. Learn why when this major was first offered in October of 2018, Sparks quickly switched majors.
Brittney Graham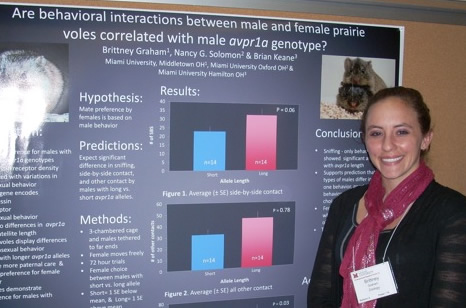 Brittney Graham, a 2015 Miami graduate in Zoology who took most of her coursework at Miami's Hamilton campus, received an Honorable Mention in this year's National Science Foundation Graduate Research Fellowships Program. She did undergraduate research with Dr. Brian Keane and Dr. Nancy Solomon, and recently published her undergraduate research (Graham et al. 2016. Behavioral Processes 128: 53-57).
Brittney will graduate with a Master's of Science in Natural Resources and Environmental Sciences from the University of Illinois Urbana-Champaign, and next fall will pursue a PhD at one of the following universities: Illinois, Minnesota, Nevada—Las Vegas, or Cincinnati.
Biology Alumnus Jaree Naqvi
Biology Alumnus Jaree Naqvi