Miami Regionals has first applied biology graduate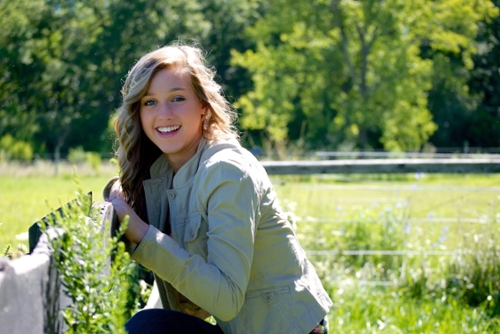 May 18, 2020
Written by Ruth Orth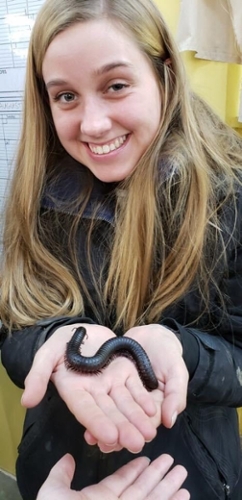 When Miami University Regionals began offering the Bachelor of Science degree in applied biology in October 2018, Saige Sparks quickly switched her major. Little did the Hamilton native know but when the College of Liberal Arts and Applied Science Divisional Ceremony happened on May 16, she would be the first graduate of the program, earning her degree just two years later.

"When I found out that I was going to be the first one to graduate with this major I was surprised and excited," said Sparks, "especially since a lot of the professors and individuals who worked to make this major exist were also very excited. I had known that the major was new but after talking to others who switched over, I figured that at least one other person would be in the same boat as me."

With all of her zoology classes counting for the new major, there weren't any setbacks in her studies. 

What really drew Sparks to the major was the option to select a concentration in environmental biology and the tools requirements, which earned her a minor in commerce. Both helped her customize her degree.

"As much as I wasn't wanting to take on a whole new set of classes, I thought that branching out into a new field of study would not only be good for my education but would allow me to try something new," Sparks stated.

In the summer of 2017, Sparks worked in Dr. Brain Keane's lab at the Ecology Research Center on the Oxford campus, assisting in research on voles. Unique experiences like this became a major part of her academic journey.

She was also placed in her professor's shoes in an environmental education course, where she learned how to teach others about conservation and ways to make learning fun. Ultimately, Sparks got certified as an environmental educator.

The class, Sparks said, "really played a role in getting me to think about what I want to do in the future, thanks to Dr. Keane, who taught the class and made it so fun."

"Saige was not only an excellent student, but was personally very engaging and pleasant to interact with," shared Dr. Keane. 

Sparks acknowledged several Miami faculty that helped her succeed, "Drs. Ann Rypstra, David Berg and Paul Harding made my college career and graduation possible despite hardships such as moving to a remote learning environment and I want to thank them for that." 

Like many college graduates, Sparks is in the job search process. A few of her areas of interest are conservation, restoration ecology and environmental education. She feels her time at Miami Regionals has prepared her for a bright career ahead.