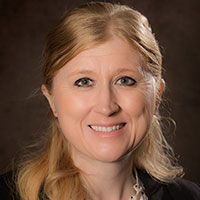 Assistant Professor
Office
Hamilton Campus, 301 Mosler Hall
513-785-3132
Andrea Hulshult earned a EdD in Career and Technical Education from the University of Wisconsin-Stout. She has a BA of English from the College of Mount St. Joseph, and an MA in English from the University of Dayton. She spent 18 years working in the Informational Technology industry as an ERP/SAP software implementation consultant, software trainer, project manager, international help desk manager, and website developer. The last five years of her industry career were spent working in various Agile roles, such as Product Owner, ScrumMaster, and coach. Andrea holds the following Agile licenses: Certified Scrum Professional, Certified Scrum Product Owner, Certified ScrumMaster, and ICAgile Certified Professional.
Andrea's scholarship focuses on using Agile in higher education to increase teamwork, improve learning outcomes, and give instructors tools to be better instructors. She co-leads the Agile Faculty Learning Community, assists multiple departments and groups with Agile initiatives, and incorporates Agile into her courses. Andrea also is the faculty advisor for the National Society of Collegiate Scholars.
Before joining the CIT department, Andrea taught in Languages, Literatures, and Writing, the College of Engineering and Computing, and the Farmer School of Business. She is passionate about providing students with industry knowledge and experience in her classes. She currently teaches CIT 262/CSE 262 and CIT 276.