Miami University Regionals will provide an education that fits your lifestyle so you can earn a life-changing degree. With our open admission policy, competitive scholarships, and one of the lowest tuitions in the area, our campuses allow for an environment where diverse learners can achieve their educational and career goals. Discover a true community where faculty and staff are committed to each student's success.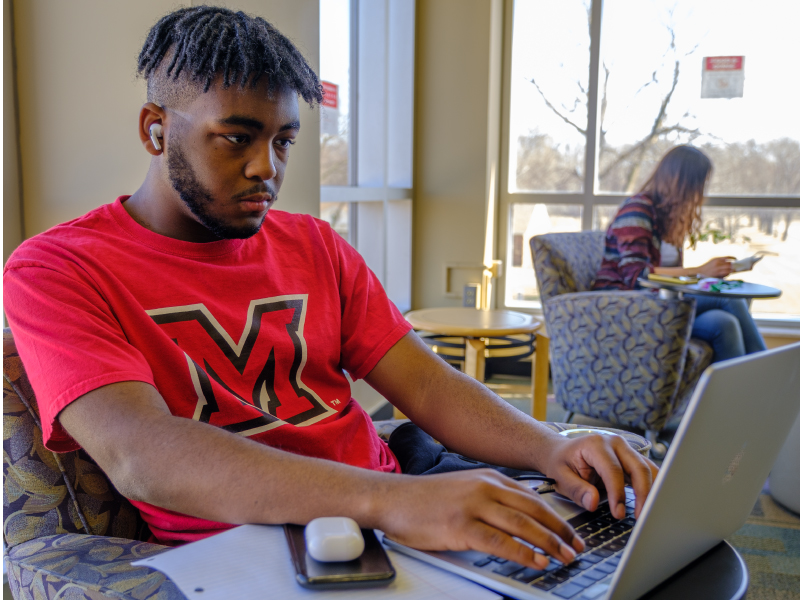 You are a First-Time incoming College Student if you graduated from high school or earned a GED but have never attended another college or university. Note- this does not include any college courses taken while in high school.
Admission Checklist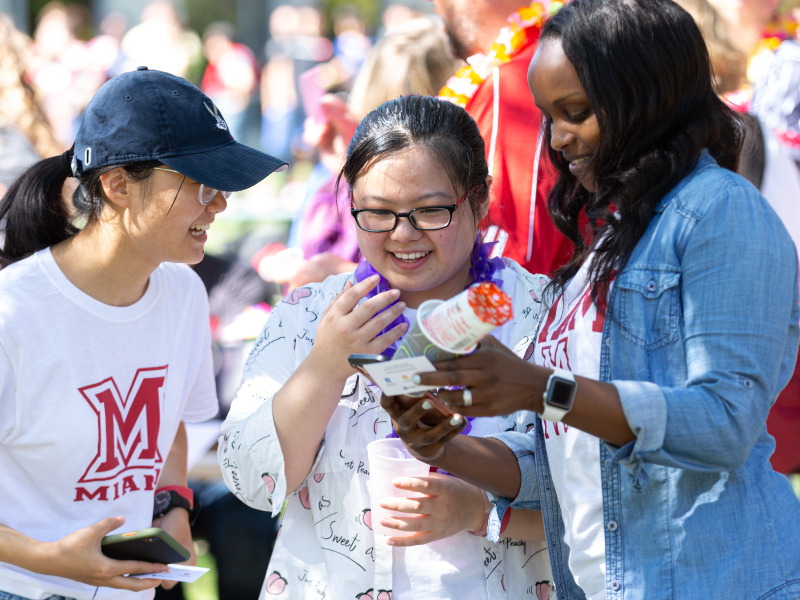 You are a College Credit Plus (CCP) student if you wish to earn college credit while you are still in high school. If you are interested in taking College Credit Plus courses through Miami University Regionals, please visit our CCP website.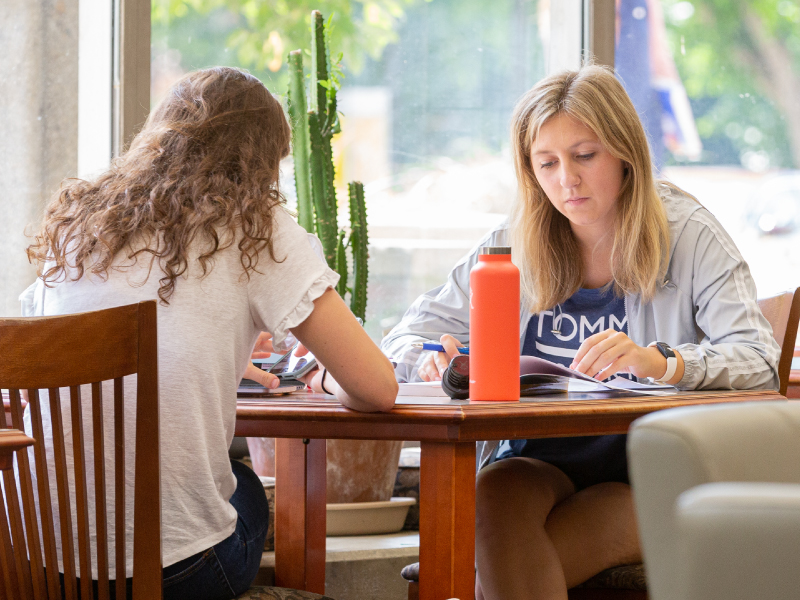 You are a Transfer student if you have attended a college or university other than Miami after graduating high school. Miami University Regionals has a team dedicated to ensuring Transfer Students get the support they need to be successful.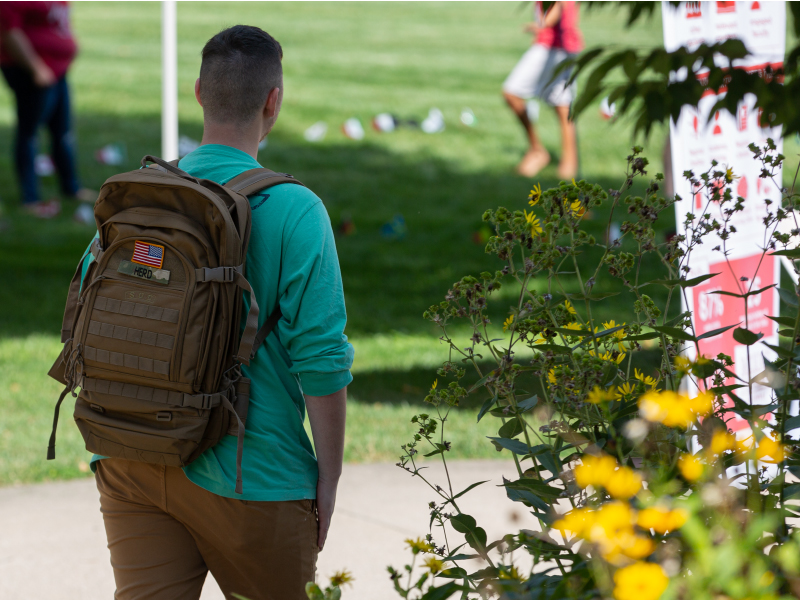 Since 1966, Miami University Regionals have been committed to providing our veteran and active military students with a smooth transition to college. We recognize your service and experience and have created a veteran-friendly culture to support you through the enrollment process and throughout your education at Miami University. Veteran and military students pay no application fee and are provided priority registration, education benefit enrollment support, and payment considerations. You will have access to special resources at the Veteran Centers at the Hamilton and Middletown campuses.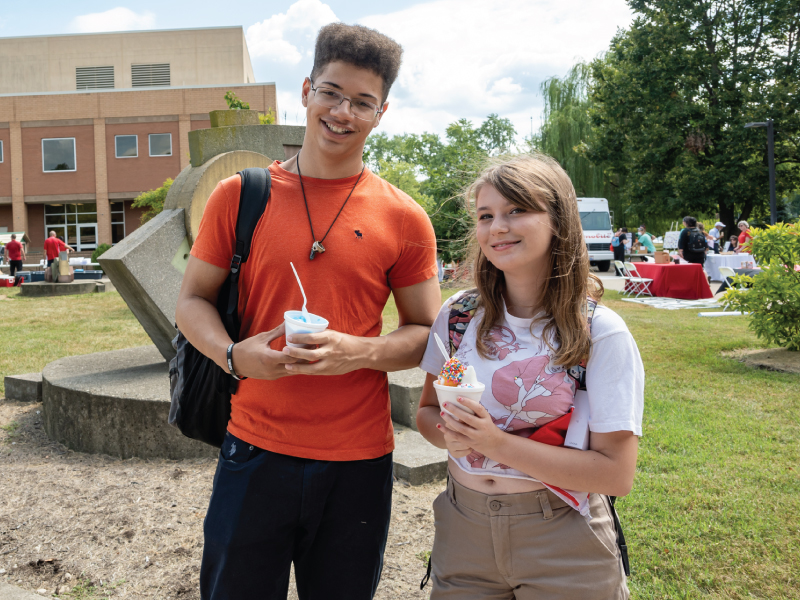 If you have previously enrolled as a degree-seeking student at any Miami campus, including online, you are a returning former student.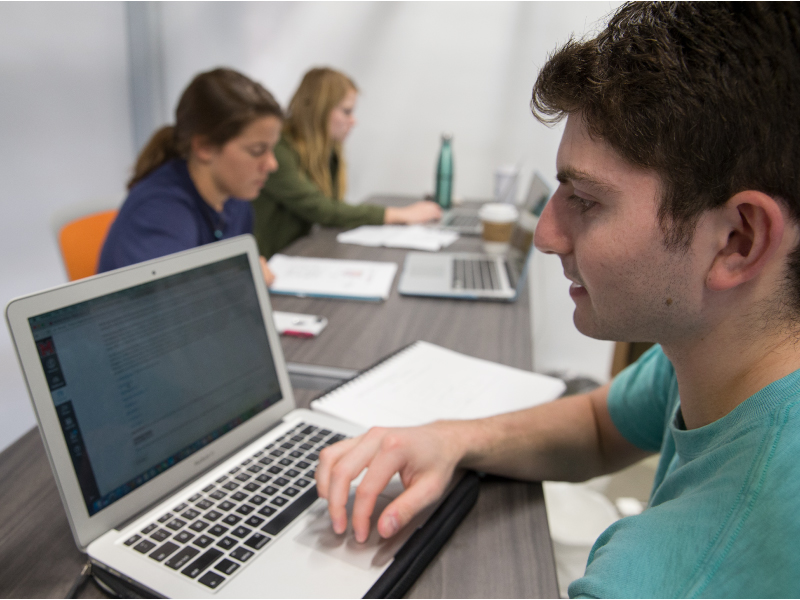 If you're interested in pursuing one of Miami Regionals' fully online degrees, courses, or certificate programs, you will need to follow the steps for an online student.
Admission Checklist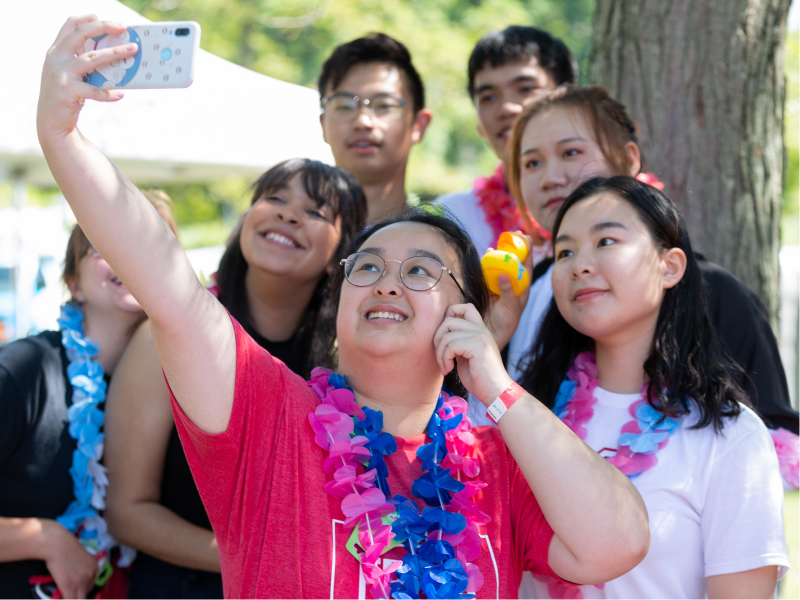 If you are not a U.S. citizen or permanent resident and wish to enroll at Miami Regionals as an undergraduate student, then you're an international student. Those who have a non-immigrant visa status (if already in the U.S.) or those who are seeking to enter the U.S. as F-1 and J-1 students or in any other non-immigrant status should follow the links below.
Admission Checklist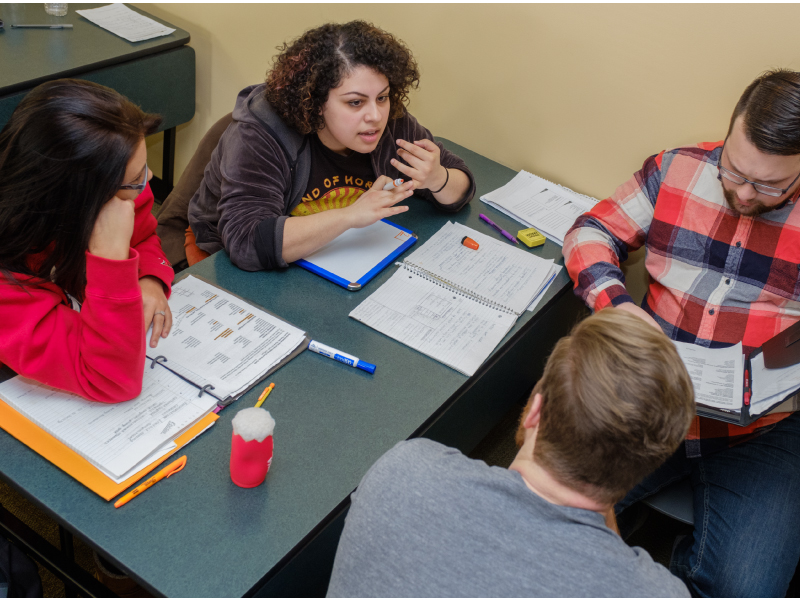 If you are currently enrolled in another institution but want to take some courses at Miami University Regionals, then you are a visiting/transient student. You are an Unclassified Student if you are not attending college elsewhere and are not seeking a degree at Miami University's locations.
Together, We Will Transform Tomorrow
Miami University Regionals offers incredible programs, vital support, and unique opportunities to help you transform tomorrow.
18:1
Student to Faculty Ratio
30+
Student Organizations and Clubs
Cost and Aid
Your college education is an important investment and Miami University Regionals offers one of the lowest tuitions in the state. Dive into the financial details behind getting an education with us.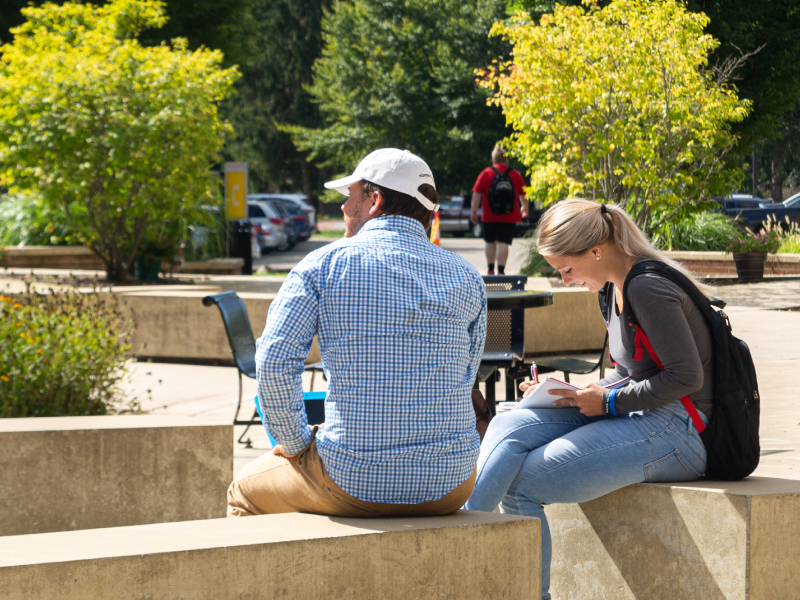 Deadlines to Know
Pay attention to dates and deadlines to ensure you stay on track.
January 5 - Spring Application Deadline
August 1 - Fall Application Deadline
December 1 - Nursing Program Application Deadline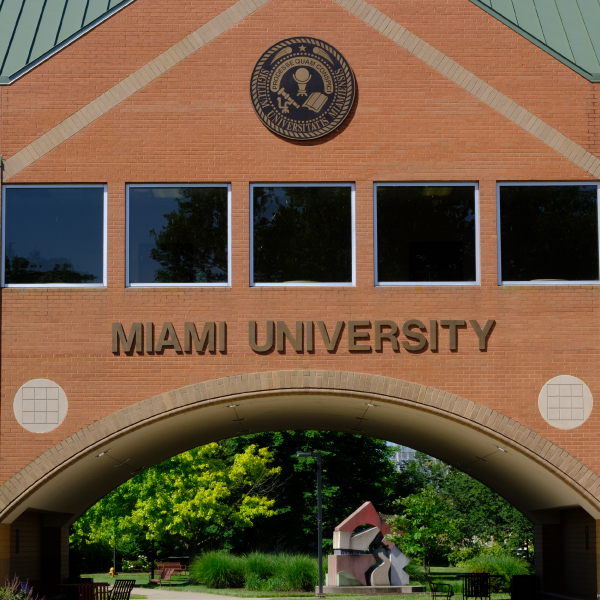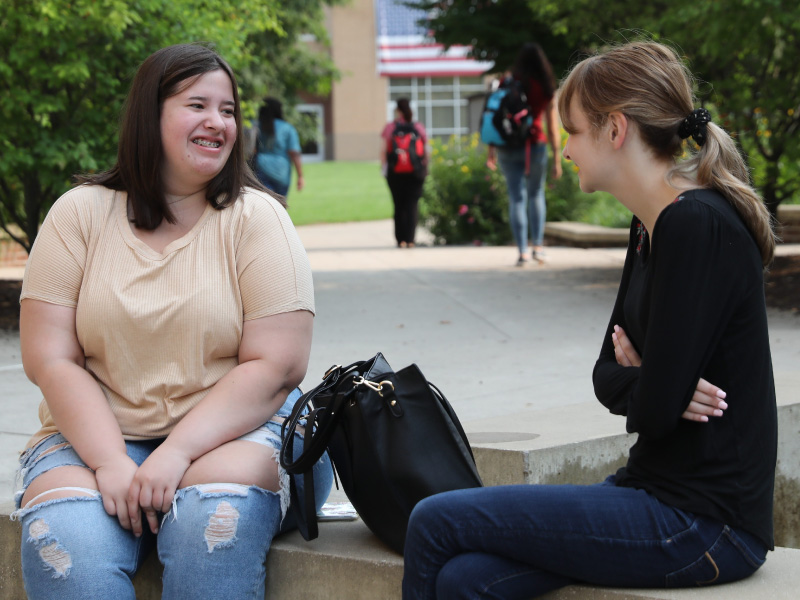 Explore the Early College Academy
The Early College Academy will open doors for high school students within their region. Utilizing the statewide College Credit Plus program, students can earn a Miami University associate's degree at no cost.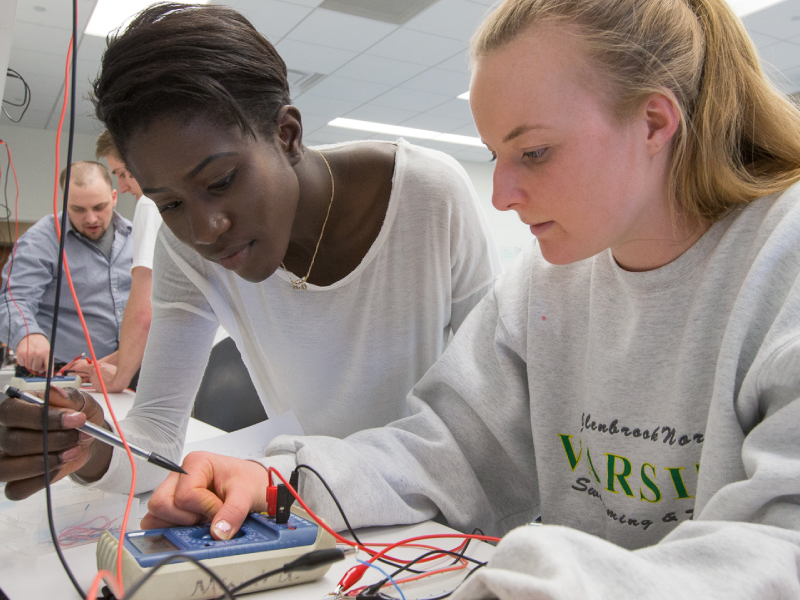 Discover the Work+ Program
Earn an associate's or bachelor's degree while working 24 hours with one of our partner employers who will pay your tuition and a salary. With Work+, it's possible for you to graduate with a degree debt-free.
Find Regionals Resources
Find the resources you need to learn more about and apply to Miami Regionals.
Parents and Families
The choice to attend college is a big decision so there may be a variety of questions. Our admission counselors can answer questions from application steps, cost, and deadlines to available scholarships, degree programs, and potential careers.
High School and Transfer Partners
We appreciate your role in guiding students through the college search process whether as newly college-bound high school students or bachelor's degree-bound transfer students. Thank you for your partnership and for allowing us to share the unique opportunity that attending Miami Regionals offers students.