College Credit Plus (CCP) is an opportunity for high school students to simultaneously earn college credit and high school credit. By participating in Ohio's CCP program, Miami University Regionals provide qualified students an exceptional opportunity to advance their college education prior to high school graduation.
Benefits of CCP
Eligible high school students may earn college credit at no cost to students or families in courses taught by Miami University faculty.
All CCP students are assigned an advisor to assist them with scheduling and topics related to student success.
All CCP students have access to the same student support services provided to fully matriculated Miami University students.
CCP students can take their courses with other Miami University students and benefit from the array of experiences Miami University students bring to our classrooms.
Students may select courses in the Ohio Transfer Module (OTM), which guarantees these credits transfer to other public Ohio colleges and universities.
Students can select from a list of recommended CCP courses.
Sample Academic Pathways at Miami University have been identified for CCP students seeking to take courses that meet degree requirements in associate or bachelor degree programs.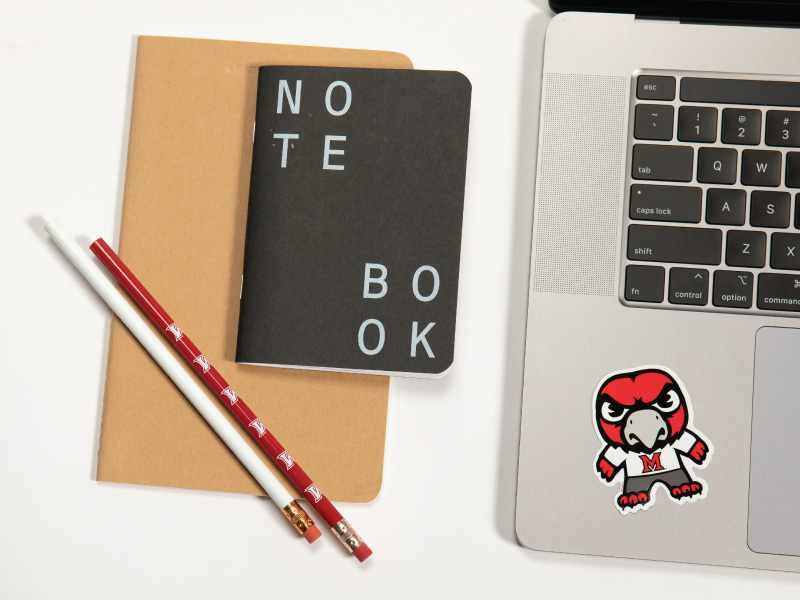 Application Deadlines
March 25
Home school and private school students interested in applying for funding through the Ohio Department of Higher Education.
June 1
Fall and Spring Semesters
December 1
Spring Semester
The CCP application for Spring 2024 is now avaialble. The Fall 2024 app will open Feb. 1, 2024.


If you apply for Summer and/or Fall term, and do not participate in CCP, you must complete another application for the Spring term by the November deadline.

Complete the requirements on your online portal.

 

Note: You will receive access to your online portal via email once your application is processed.
Before an admission decision can be made, your application must include:
All required information and signatures.
Official high school transcript.  A middle school grade report is required for applicants currently enrolled in 6th, 7th, or 8th grade.
Official ACT/SAT test scores sent directly from the testing agency or with the official transcript from the high school. *Please note, if you have not taken an ACT or SAT test, please submit the application and other required documents. Upon receipt of these documents, you will be directed to register to take the Next Generation Accuplacer test offered at the Regional Campuses. 
Please submit all required documents to the address of the campus to which you want to apply:
Office of Admission
Miami University Hamilton 
1601 University Blvd 
Hamilton, OH 45011
Office of Admission
Miami University Middletown
4200 University Blvd
Middletown, OH 45042
General Education Pathway
15-Hour Pathway
Social Science Course (POL 241)) – 3 hours
Math Course (MTH 122, 124)- 3 hours
ENG 111 - 3 hours
Biological science course (BIO 121)- 3 hours
Global Course (ATH 185, IDS 159, GEO 101, HST 197, 198…) – 3 hours
30-Hour Pathway
15-hour courses plus the following:
Creative Art Course (ART 181, MUS 185, ART 187, ART 188…)- 3 hours
Math (MTH 122, MTH 124)- 3 hours
Humanities Course (ENG 122, ART 187, 188, HST 111, 197, …) – 3 hours
Global Course (ATH 185, IDS 159, GEO 101, HST 197, 198…) – 3 hours
Physical Science Course (PHY 101, 111, 121, 141, 161(math prereq needed), GLG 111, 121, 141, CHM 111, 121, 141(math prereq needed)) – 3 to 4 hours
CCP offers students two options
Option A
Public, community or nonpublic high school students choose, upon enrollment, college credit or both high school and college credit. In this case, the cost of the program is funded entirely by the student's family.
Option B
Students receive both high school and college credit. For public high school and community school students, there is no transfer of tuition between student and college. The high school's state foundation will pay the college directly. If the student is enrolled in a nonpublic high school, or is home-schooled, the cost may be subsidized by funds set aside by the Ohio General Assembly in each biennium and awarded on a first come, first-served basis. In order to receive this funding, the student must provide the state with the Application for Funding form and a copy of the letter of acceptance from the university. Public, community or nonpublic high school, or home-schooled students electing this option may not be required to pay for tuition or books. Nonpublic and home-schooled students will be notified by the state if their request for funding is approved.
Disclaimer
The subject matter of a course enrolled in under the college credit plus program may include mature subject matter or materials, including those of a graphic, explicit, violent, or sexual nature, that will not be modified based upon college credit plus enrollee participation regardless of where course instruction occurs.
Frequently Asked Questions (FAQ)
Miami's admission criteria for the College Credit Plus program differ depending on whether you wish to enroll in CCP courses on the Regional campuses or on the Oxford campus. Please refer to the Regional CCP admission webpages or the Oxford CCP admission webpages for more information.
The district superintendent has the authority to allow students, on an individual basis, to participate in the program after March 30.
Yes. All CCP students must apply to Miami Undergraduate Admissions as a first-time student. Participating in Miami's CCP program does not guarantee admission into any degree program at Miami University.
Courses are faster paced. It's important for students not only to review their classwork, but also to prepare for future lessons by completing assigned readings and staying on top of homework.
More study time is required. Students should expect to spend 2-3 hours per week, per credit hour enrolled, outside of the classroom to prepare for class, read textbooks/materials, review notes and group work, write assignments, and study for tests or exams, etc.
Proactivity is required. Students, not parents or counselors, are responsible for communicating with their professors via office hours and/or by email if they have any questions or concerns regarding their progress in class.
The Ohio Department of Higher Education requires that College Credit Plus students must complete 15 credit hours of courses that are on an approved list. Students should refer to the list provided for CCP students on the Regional campuses.
These courses are transferable to any Ohio public higher education institution. After completing the 15 credit hours, CCP students should confer with their academic advisor if they wish to take a course that is not on the list.
Yes. CCP courses are available in the fall and spring semesters as well as the summer and winter terms. The summer and winter sessions are shorter in terms of number of weeks and are offered at a more accelerated pace. Students should carefully consider whether the additional demands of accelerated delivery college courses are well suited to their aptitudes and needs. The first summer session begins in the middle of May and may conflict with high school students' coursework and exams being taken at the end of the year. Winter term occurs during the month of January, and dates vary from year to year.
CCP students are not eligible to enroll in one-on-one private instruction courses, courses with fees that exceed the amount set by the Chancellor, study abroad or study away courses, physical education courses, remedial courses, or courses that are not taken for a grade.
CCP students may take up to 30 college credits each academic year. To determine the number of credit hours a student can take in a year, the secondary school must calculate the number of course credits that are for high school credit only and multiply that by 3. That number is then subtracted from the 30 hours. The result is the maximum number of credit hours a student can take in the College Credit Plus program. (This calculation is based on a semester system.)
30 – (high school only credits x 3) = Maximum number of College Credit Plus credit hours
This calculation must be completed each year for a student, as the high school credits may change. Also, students may take a maximum of 120 credit hours in the CCP program.
If students would like to take more than the maximum number of credit hours, the student can arrange to register and pay for those additional credit hours as a "self-pay" student. Those hours would be outside of the College Credit Plus program.
Because they are college-level courses, some Miami courses (such as THE 191 and ART 121) will include adult content. CCP students and parents may wish to review the course descriptions in the Bulletin and, if they are concerned, reach out to their academic advisor to select a different course.
Yes. By state law, Miami is required to send final grades for each student taught by a University faculty member to their high school at the end of each semester.
Students who withdraw from a course after the withdrawal deadline (typically the 14th day after the college course began) may be responsible for reimbursing the school district for the tuition amount paid to the college for the student's enrollment in that course. Students who withdraw from two or more courses in a semester or term may be placed on academic probation. Students who need to take a medical withdrawal should contact their school district for information about financial implications.
If a student fails or withdraws from a course with an "F," an "F" will be recorded on the high school and college transcripts and the "F" will be computed into the high school and college GPA. If the student does not receive a passing grade, the district may, in some instances, seek reimbursement for the amount of state funds paid to the college on the student's behalf for that college course. The school district may withhold grades and credits received for high school courses taken until reimbursement has been made. Students in a non-public school who receive a failing grade in a class may be billed for the published cost of that class by the State of Ohio.
Students participating in the College Credit Plus program, together with their parents, must be aware of, and understand, the social and academic consequences of participation. The home school district or University may (but are not required to) provide any necessary intervention with the student. CCP students who need additional academic support are encouraged to consult their academic advisor and to use academic support centers, such as the Rinella Learning Center or the Howe Center for Writing Excellence on the Oxford campus and the Tutoring & Learning Center on the Regional campuses.
Yes. A student may be placed on academic probation when the student:
Earns lower than a cumulative 2.00 GPA in college courses, OR
Withdraws from two or more courses in the same semester or term.
When a student is on CCP probation, the student may enroll in no more than one college course and may not enroll in a college course in the same subject in which the student previously earned a D or F or received no credit.
A student is placed on CCP dismissal when the student has met the definition of CCP Probation for two consecutive college terms. Once a student is dismissed from the CCP program, the student may not enroll in college courses for the following college semester or term. After one college semester/term on dismissal, the student may request the secondary school to allow the student to participate in CCP. The secondary school shall determine whether the student may continue on dismissal, move to probation, or participate without restrictions per the school's adopted policy.
A student must be enrolled in public high school in Ohio to participate in Miami's CCP program. If a student is expelled from high school, he or she will not be eligible to participate in CCP at Miami.
The high school the student attends owns the textbooks.
The district superintendent has the authority to allow students, on an individual basis, to participate in the program after March 30.
Admission and Eligibility Questions
Alicia Justice
Director Dual Credit Programs
211 Johnston Hall
CCPRegionals@MiamiOh.edu
513-217-4004
General Questions from Faculty
Regional Campus
Liza Skryzhevska
Associate Professor
532 Mosler Hall
CCPRegionals@MiamiOH.edu
513-785-3290
General Questions from Faculty
Oxford Campus
Cassidy Abner
Student Success Navigator
CCPOXADV@MiamiOH.edu
Roudebush Hall
513-529-3732