Your Transfer Path
Miami Regionals offers resources to help you transfer successfully, succeed academically, and prepare for your career after graduation.
For all things transfer, email MuRegionalsAdmission@MiamiOH.edu.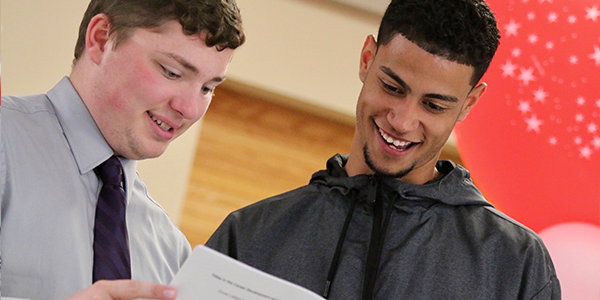 As a transfer student from a community college in New Jersey, Miami Regionals has given me the opportunity to meet a lot of great people, including people from different countries, play college basketball, and make a difference in the community through civic engagement.
-Blake Dunbar '19
Admission
Costs, Scholarships and Aid