Cost
An hourly wage for hours worked by the employee.
Tuition and general fees for fall and spring semester - approximately $6,800 per year.
Benefits
Reduced turnover costs as students are committed to at least one year of employment.
Increased productivity thanks to reduced employee tardiness and/or absenteeism.
Talent pipeline of qualified Miami University graduates.
Reduced outlays towards federally mandated benefits by covering the work of one full-time employee with two Work+ employees.
Tuition reimbursement tax deduction up to $5,250 per employee.
Becoming an Employer Partner is as Easy as 1-2-3
Sign employer Work+ agreement and provide a copy of Section 127 Educational Assistance Plan.
Meet potential candidates and conduct interviews in accordance with the company's policies and procedures.
Onboard participating employees and stay connected with Work+ contact for support.
Contact Ekaterina Gay at barminev@MiamiOH.edu.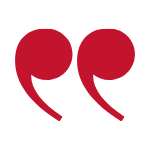 We gain a stable long-term employee and the potential that the student continues to grow with us after graduation. For the student, they gain valuable workforce experience and the opportunity to graduate debt free.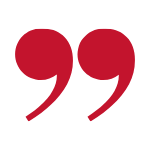 - thyssenkrupp Bilstein of America