Prestigious art award shines spotlight on Regionals faculty member
Cecilia Suhr recognized for her groundbreaking work in emerging media and technology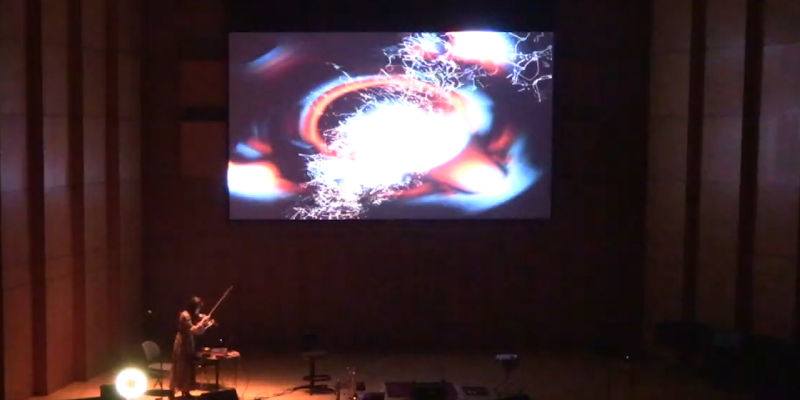 Prestigious art award shines spotlight on Regionals faculty member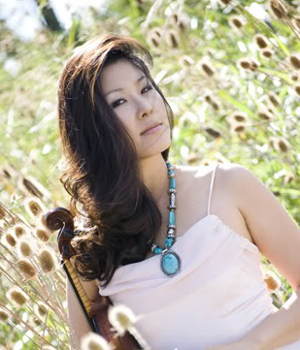 Photo by: Abby Christine Roy
Associate Professor Cecilia Suhr was recognized by the Broadcast Education Association (BEA) with a Best of Competition Award at its annual Festival of Arts 2023. Suhr, who teaches in the Department of Humanities and Creative Arts at Miami Regionals as well as in the Department of Media, Journalism and Film at Oxford, was honored for her interactive multimedia work that explores themes from the pandemic through a depiction of transformation in society. 
The BEA Festival is one of the preeminent international media competitions for student and faculty creative endeavors. With more than 300 member educational institutions around the world, this year's competition included more than 1,650 entries. Awards were handed out to 300 student entries and 60 faculty entries. Suhr's work, titled "Humanity: From Survival to Revival," was honored in the Emerging Media and Technology category. She has been invited to speak at the BEA convention April 15-18 in Las Vegas.
The work Suhr created breaks new ground in the use of multimedia interactive technology and audience participation by combining live music and visuals, audience participation, and elements of gaming within one piece. She worked with programmer Martin Ritter to create the interactive components. The idea for the concept was realized before the COVID-19 pandemic, but Suhr said after the pandemic arrived, her concept seemed "predestined to be born."
"It depicts the transformation of the dystopian state of humanity to utopianism in both the visual and sonic realms," Suhr said. "Inspired by the recent pandemic and the looming concerns for the overall state of humanity, the goal of this work is to create an intermedia performance that not only involves the direct participation of the audience but creates an aesthetic experience wherein audience members collectively overcome a crisis, bond, heal, and transform, and create a new vision for humanity."
Audience members participate by playing an interactive survival game where they work together to "save" each other using words and sounds. They are photographed before starting the game, and their facial outlines are projected and blended using real-time audio-visual interactivity. If audience members refuse to participate, they risk "losing," signified by their image being dropped from the screen. Suhr plays the bamboo flute and violin after the game, which generates changes to the live visual projection of the audience's facial outlines that is intended to represent a 3-D vision of utopia. 
The work was originally performed as a demonstration at the Miami Regionals' Humanities and Creative Arts Festival in April 2022. It has since been performed twice more at the Eugene, Oregon Difficult Music Ensemble Festival Oct. 16 and at the 17th Biennial Symposium on Arts and Technology at Connecticut College Nov. 11. She will perform the work at Harvard University May 12 as part of an interdisciplinary conference on musical media. 
Department of Humanities and Creative Arts Chair Susan Spellman said the award shows the level of quality research and teaching that takes place at Miami Regionals. "Dr. Suhr's award-winning and innovative work reflects the kind of high-quality research and scholarship we value in the Department of Humanities and Creative Arts, as it allows our students to engage with and learn from leaders in their fields."
Suhr's media production students participated in her first performance as part of the audience. Her success at the BEA Festival has also spurred Suhr to encourage her students to submit future entries to the festival. Such recognition brings attention to students' work and gives them accomplishments to add to resumes as they enter the workforce.
Audience reactions part of research project
The artwork is part of Suhr's ongoing research into how audience participation influences both the performer and the audience.
"I'm just in the beginning stage of my long-term research to understand how this specific work inviting audience participation impacts the audiences and performer in terms of community building and bonding, and acts as a catalyst for resistance and empowerment," she explained. "These are essential questions I raise to improve an effective way to design and implement audience participation using emerging technologies in music performances. A lot more performances are currently needed to understand the theoretical implications."
As Suhr continues to perform her concept to new audiences across the country, she hopes it can generate greater awareness of how positive collaboration can make a difference in a disaster.
"I am hoping audiences' interaction here can make them reflect on their actions/inactions and encourage them to help each other during a crisis, but this is the part that will need more research to unpack from an ethnographic standpoint. To some extent, the collective group action in this performance is a social experiment that is transcended as a performance art form."