Love & Honor Story Project Honors Halle Campbell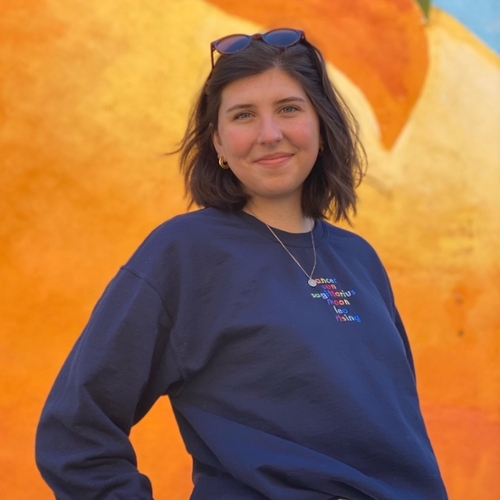 May 27, 2021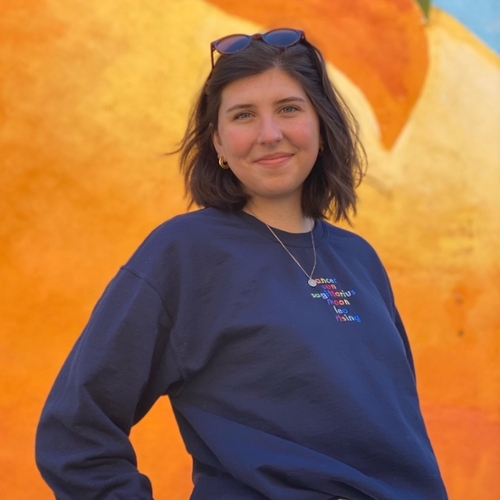 Halle Campbell, the May Love & Honor Story Project recipient, is motivated by "her compassion to help others in big and small ways," said her nominator, Madeleine Blaydes. Campbell, who just graduated in May with a degree in art history and strategic communications, has been deeply invested in the Miami community. She served as the executive co-chair for MU traditions, a student orientation undergraduate leader (SOUL), student orientation coordinator, and communication intern with orientation and transition programs. As Campbell prepared to graduate, she reflected on her leadership journey and her personal growth since her first year.
When Campbell arrived at Miami, she was unsure of her passion or place. She became interested in the SOUL position, which helped her hone leadership skills and develop skills to help others. "I loved being a SOUL," said Campbell. "It was truly when I started to feel a part of Miami, like Miami was my home."
As a SOUL, Campbell learned the importance of getting to know people on a personal level and recognizing their individual talents and gifts. The position encouraged her to step outside her comfort zone and see herself as a leader in new ways. One of her biggest takeaways from being a SOUL was coming to terms with her preconceived notions about what a 'leader' should look like. "I realized that you don't have to be loud, or commanding, or authoritative to be a leader," she said. She practiced leadership in a way that was authentic to her individual strengths. She encouraged others to do the same.
More recently, Campbell led MU traditions through an intense period of change due to COVID-19. Sarah Polman-Beshuk, internal communications chair for the organization, said Campbell guided the organization with "grace, understanding, and outstanding leadership."
"The times I grew the most is when I failed," Campbell said. This growth mindset informs the care she shows as others learn from their mistakes. Graduate advisor Jordan Buie shared that Campbell led by example when she stepped back from MU Traditions while applying to graduate school. Her example empowered other leaders to recognize that you do not have to sacrifice your well-being to be an effective leader.
Through these experiences, Campbell grew significantly because she took chances on leadership opportunities. Her story is a reminder that there are many ways to enact leadership. Her person-centered leadership shows that a deep care and support for others is a powerful way to create change.
---
The Love and Honor Story Project is a platform for students to recognize and honor students enacting the values articulated in the Code of Love and Honor. If you know someone who exemplifies the Code of Love and Honor through their extraordinary care for their community, nominate them to be recognized! 
To nominate someone, visit the Office of the Dean of Students' website and complete a brief nomination form.