Love and Honor Story Project Honors Cambria Beane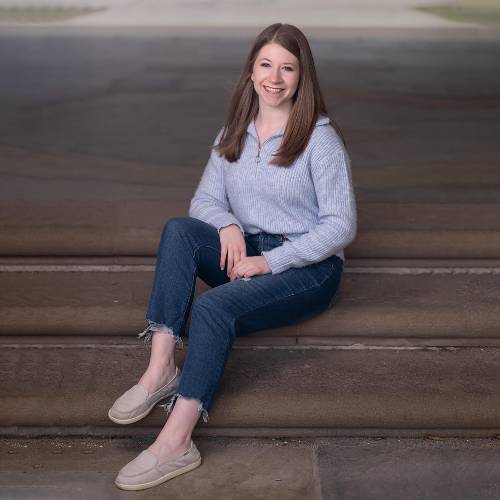 Apr 19, 2023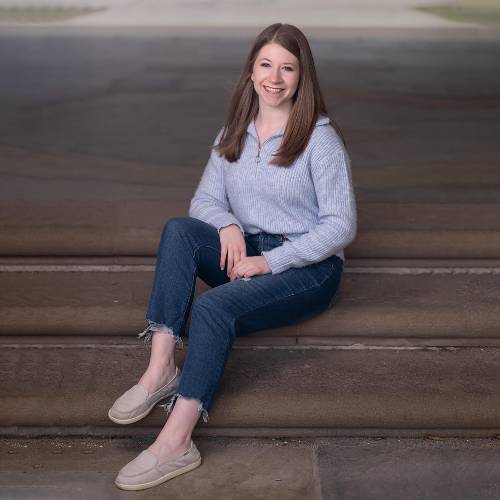 Cambria Beane, the recipient of March's Love and Honor Story Project, leads with compassion for others. Her life motto is loving, serving, and giving to others with grace. 
Beane's leadership journey started when she read a book about servant leadership as a high school junior. She still uses the leadership skills from the book in her everyday life. Beane believes the best way to serve as a leader is to encourage others to be purposeful with their goals. She believes every individual student at Miami has an exciting and diverse perspective to bring to the table, and she strives to help them reach their full potential. 
Beane is a junior majoring in psychology and neuroscience and aspires to become a clinical psychologist. She currently serves as a research assistant in Dr. Anna Radke's reward and addictive disorders behavioral neuroscience lab. Before that, she was a teaching assistant in behavioral neuroscience for the broadening undergraduate research program. Beane's approach to her work is patience. She goes above and beyond to ensure that everyone she works with feels at ease. 
Beane is the captain of Miami's Shakerettes dance team. One of her favorite memories of the team was traveling to the bowl game in Texas and representing Miami with her teammates on national television.
She is also a member of the navigators organization at Miami. Through navigators, she found a mentor who challenged her to learn how to love and better empathize with people. 
Off campus, Beane volunteers at Genesis Healthcare System, an addiction treatment center. Her typical day of volunteering consists of taking individuals to therapy, helping them cope with withdrawal symptoms, and counseling them through difficult moments. 
Through her passions and commitments on and off campus, Beane exemplifies Miami's Code of Love and Honor. She loves those around her for who they are and demonstrates this through her leadership and volunteerism throughout her daily life.
The Love and Honor Story Project is a platform for students to recognize and honor students enacting the values articulated in the Code of Love and Honor. If you know someone who exemplifies the Code of Love and Honor through their extraordinary care for their community, nominate them to be recognized!
To nominate someone, visit the Office of the Dean of Students' website and complete a brief nomination form.