Admission & Financial Aid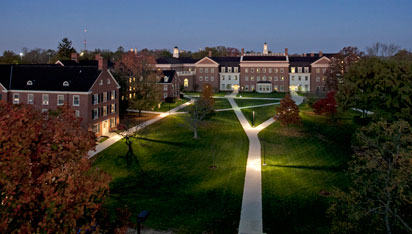 ACT 3294     SAT 1463
You don't have to wait to apply.
Just use these codes to send us your scores today!
Discover a well-rounded education
One of Miami's strengths is its liberal education, providing the best possible framework for life in a changing world. With more than 100 majors and pre-professional study programs, Miami offers a strong support system to learn more than you ever thought possible.
Make a solid investment
It pays off when you invest in a Miami education. Among the top ten for graduation rates among NCAA Division I public universities, we also rank 9th in the nation for return on investment (SmartMoney). Let us show how this investment can be affordable for you.
Expand your horizons
Around here, you'll always be going, doing, and most importantly, achieving. Because we've noticed that the happiest students aren't necessarily the most popular or intellectual. They're the most involved. And don't worry, there's a club for every interest imaginable.
Joshua Harkleroad
Class of 2012
B.S. in Business

"I can now afford college without the worry of having to pay back tens of thousands of dollars in loans after I graduate."
Read more »

Best Value and High Graduation Rate
Our graduation rates are among the highest nationally, in the top 10 among public universities (excluding military academies), and first in Ohio. Our median length of time to earn a degree is 3.7 years, the shortest time among Ohio public universities.
Read more »