The Center for Public Management and Regional Affairs engages in applied public policy and management research, technical assistance services, and training and education in the areas of public management and capacity building, local government economic development, planning, and public program evaluation and policy research. The Center's primary efforts are student-centered research and assistance projects with small/non-metropolitan cities, villages, townships, and counties in Ohio. Center projects are initiated upon request from local governments or by Center staff. The Center is housed in the Department of Political Science at Miami University

MAY 2017 - NEWS & HIGHLIGHTS
---
Dr. Russo receiving the Excellence in Career Development Award
L to R: President Crawford, Dr. Russo, Provost Callahan
---
CPMRA presented OTA Leadership Academy Classes at 2017 Winter Conference
Continuing our 25+ year partnership with the Ohio Township Association, Center staff participated in the OTA's 2017 Winter Conference in Columbus, Ohio on January 25-27. In addition to our information booth in the main corridor of the Greater Columbus Convention Center, we presented three OTA Leadership Academy classes: General Workshop, Technology in Government, and Communicating and Working with the Media. Joining the CPMRA were five Miami University students, pictured below with Ohio Attorney General Mike DeWine.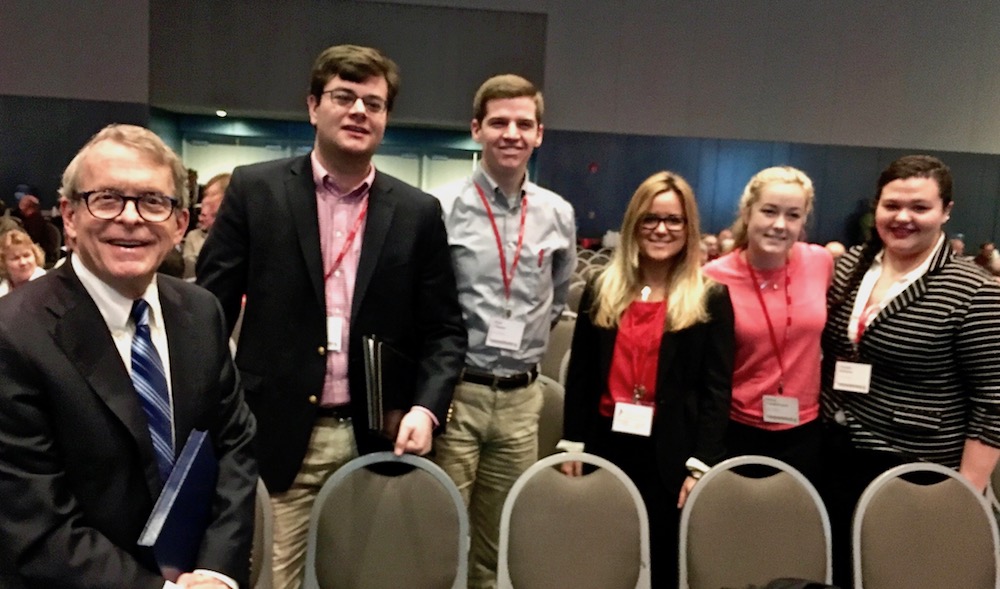 L to R: OH AG Mike DeWine, Alex Calabro, Kyle Chance, Addie Fries, Olivia Vandervoort, & Natalie Roberts
---
2017 Ohio Public Leader Fellows
Congratulations to the following students who have been awarded 2017 Ohio Public Leader Fellowships: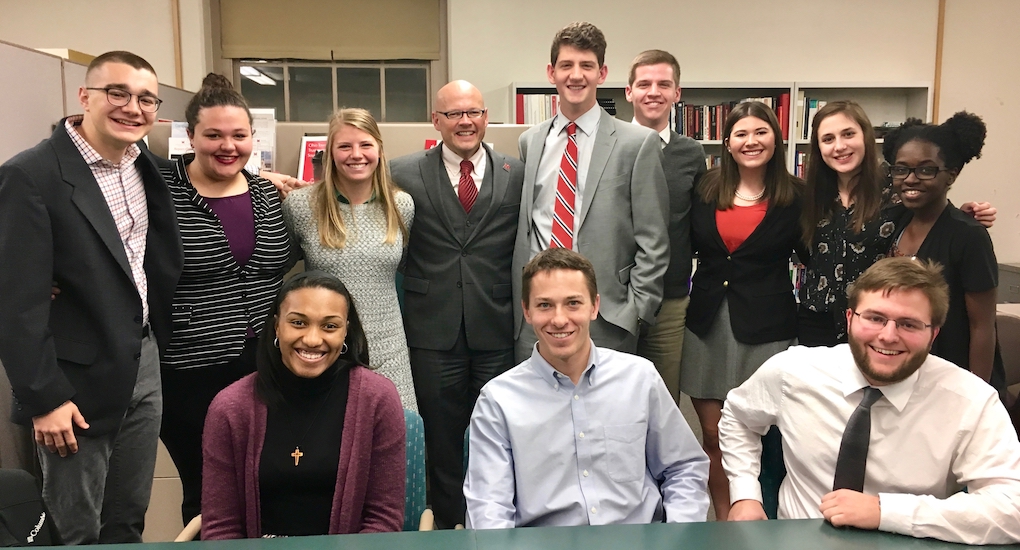 Front Row: Lauren Elliott, Nathan Mandrell & Jeff Gord
Back Row: Jacob Bruggeman, Natalie Roberts, Amanda Smith, President Crawford, Dylan Bentley, Kyle Chance, Lindsey McCready, Deanna Krokos & Lexi Burney
Not Pictured: David Colston, Libby Edgar, & Dexter Wright
The OPL Fellowships will be served during the 2017 Winter term.
---
Ohio Township Sourcebook
Have you purchased the Ohio Township Sourcebook series? Contact the Ohio Township Association for ordering and payment information.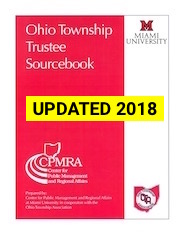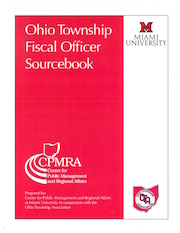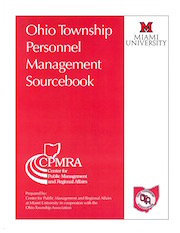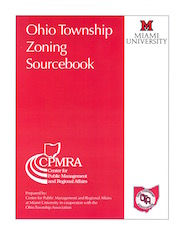 CPMRA | 2 Harrison Hall | Miami University | Oxford, OH 45056
513-529-6959 | 
CPMRA@MiamiOH.edu

Last Updated: May 1, 2017
cpmra.miamioh.edu