2015 State of the State Address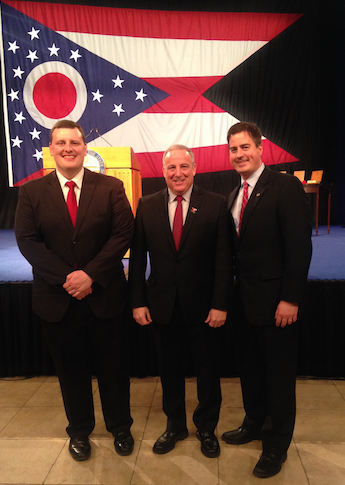 L: Mike Dittoe '05
Chief of Staff
Ohio Speaker of the House
C: Dr. Philip Russo
R: Andy Shifflette '97
Legislative Liaison
Office of Budget & Mgmt
For 30 years, the CPMRA has worked to support, educate, and improve governance in Ohio. Our commitment is driven by the thousands of public servants who serve our local, state, and national governments. We want to recognize your service and say thank you for all that you do each and every day. 
Learn more about Public Service Recognition Week here...
The Center for Public Management and Regional Affairs engages in applied public policy and management research, technical assistance services, and training and education in the areas of public management and capacity building, local government economic development, planning, and public program evaluation and policy research. The Center's primary efforts are student-centered research and assistance projects with small/non-metropolitan cities, villages, townships, and counties in Ohio. Center projects are initiated upon request from local governments or by Center staff. The Center is housed in the Department of Political Science at Miami University.
MAY 2015 - News and Highlights

The Ohio Conference of Community Development Public Service Scholarship fund was established in honor of Gary Locke and William Graves. Both of these men were dedicated to public service and to the continual growth of the community and economic development profession. In their honor, OCCD established the scholarship fund to help students interested in serving the public in the areas of public policy, planning, or finance. Eligibility for the scholarship includes: (1) A full-time student in the third or fourth year of a bachelor's program or in a graduate program that prepares students for careers in public service; (2) Fields of study include public administration, planning, or public finance; (3) Applicant must be a resident of Ohio attending an accredited public university in Ohio. Information on the qualifications for the scholarship and how to apply can be found at OCCD's website: www.occd.org. The deadline for filing an application is May 15, 2015. Awards will be made on July 29, 2015 at OCCD's Summer Meeting held in Columbus, Ohio. If you have questions, feel free to contact Lisa Patt McDaniel at lpattmcdaniel@occh.org or 614.224.8446.

The Center was again an active participant in the Ohio Township Association Winter Conference. The 2015 conference was held January 28-31 at the Convention Center in Columbus, OH. In addition to our information booth, the Center presented a variety of OTA Leadership Academy courses during the conference. POL students Andrew Geisler (BA/MA), Aubrey Hale (BA), Kurt Hodges (MA), Jordan Lewis (MA), Sarah-Christin Mueller (BA/MA), and Brittany Utz (BA/MA) represented the best and the brightest that the CPMRA and Miami has to offer.

The Center is in the news regarding the role higher education plays in developing civic engagement. Read more here...

The Center conducted its first online community survey for Oxford Township in 2014, and we are interested in conducting additional ones in the future. Please contact the Center if your community has an interest in an online survey. We can discuss what the Center has to offer and how it may meet your needs.
Do you have the CPMRA's very popular Township Sourcebook series? Submit your order forms to the OTA today!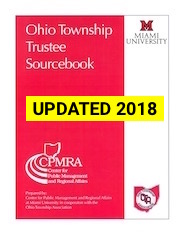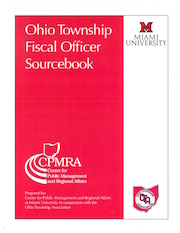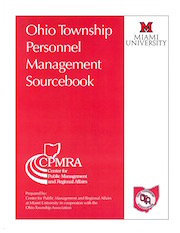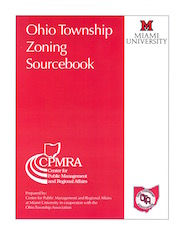 CPMRA | 2 Harrison Hall | Miami University | Oxford, OH 45056
513-529-6959 | 
CPMRA@MiamiOH.edu

Last Updated: May 1, 2015
cpmra.miamioh.edu