Thanking our public servants!
The Center for Public Management and Regional Affairs engages in applied public policy and management research, technical assistance services, and training and education in the areas of public management and capacity building, local government economic development, planning, and public program evaluation and policy research. The Center's primary efforts are student-centered research and assistance projects with small/non-metropolitan cities, villages, townships, and counties in Ohio. Center projects are initiated upon request from local governments or by Center staff. The Center is housed in the Department of Political Science at Miami University

MAY 2016 - News and Highlights
Congratulations to all of our graduates! Love and honor...
Congratulations John Jones '99
Police Lt. John Jones (Public Administration major) will be promoted to Oxford Chief of Police on April 1 upon the retirement of Robert Holzworth after three years as chief. Read more in The Journal-News article.
Ohio Public Leader Fellows
Congratulations to the following Miami students who have been awarded 2016 Ohio Public Leader Fellowships: Brian Beaudry, Riley Cook, Libby Edwards, Addie Fries, Colin Greig, Kyle Mortimer, Natalie Roberts, Kevin Schrock, Olivia Vandervoort, and Kelsi White. The OPL Fellows will be placed with mentors across the state of Ohio during the 2016 Winter term. View more details on the Ohio Public Leaders web page.
OTA Winter Conference
The Ohio Township Association hosted its annual winter conference in Columbus to further the education of township officials and to provide a forum in which they may exchange ideas. The Center was an active participant with our information booth and offering several educational sessions during the conference. The 2016 conference was held Jan. 27-30.
Ohio Township Sourcebook
Have you purchased the Ohio Township Sourcebook series? Contact the Ohio Township Association for ordering and payment information.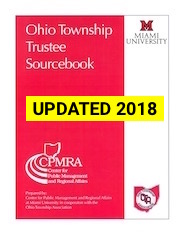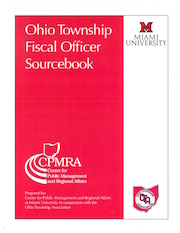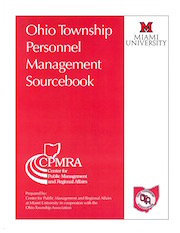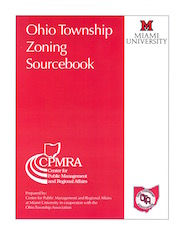 CPMRA | 2 Harrison Hall | Miami University | Oxford, OH 45056
513-529-6959 | 
CPMRA@MiamiOH.edu

Last Updated: May 7, 2016
cpmra.miamioh.edu