2015 State of the State Address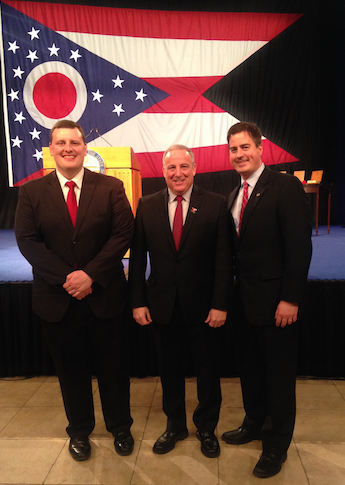 L: Mike Dittoe '05
Chief of Staff
Ohio Speaker of the House
C: Dr. Philip Russo
R: Andy Shifflette '97
Legislative Liaison
Office of Budget & Mgmt
The Center for Public Management and Regional Affairs engages in applied public policy and management research, technical assistance services, and training and education in the areas of public management and capacity building, local government economic development, planning, and public program evaluation and policy research. The Center's primary efforts are student-centered research and assistance projects with small/non-metropolitan cities, villages, townships, and counties in Ohio. Center projects are initiated upon request from local governments or by Center staff. The Center is housed in the 
Department of Political Science
 at 
Miami University
.
OCTOBER 2015 - News and Highlights

Rick Platt '89, Visiting Fellow in Public Leadership announced. Rick will be on campus October 26-28. --> more information here

Congratulations to the Champaign County Court of Common Pleas who received this year's Ohio State Bar Association (OSBA) Judicial Administration and Legal Reform Committee Innovative Court Practices Award. Judge Nick Selvaggio '88 accepted the award on behalf of the Champaign County Court of Common Pleas --> more information here

LeanOhio Boot Camp: Transforming the Public Sector is an intensive five-day program that is designed to equip local government organizations with the skills and knowledge needed to make their processes simpler, faster, better and less costly. Miami University now offers the LeanOhio Boot Camp and has scholarships available. The next boot camp will be offered October 5-9, 2015 --> learn more here


The Center conducted its first online community survey for Oxford Township in 2014, and we are interested in conducting additional ones in the future. Please contact the Center if your community has an interest in an online survey. We can discuss what the Center has to offer and how it may meet your needs.
Do you have the CPMRA's very popular Township Sourcebook series? Submit your order form to the OTA today!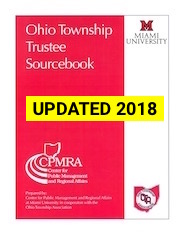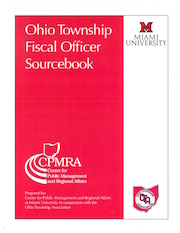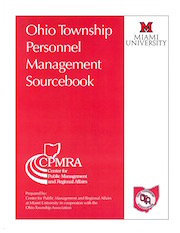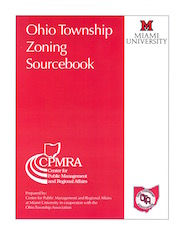 CPMRA | 2 Harrison Hall | Miami University | Oxford, OH 45056
513-529-6959 | 
CPMRA@MiamiOH.edu

Last Updated: October 1, 2015
cpmra.miamioh.edu