Ohio Township Association 2018 Winter Conference: Jan 31-Feb 2
The CPMRA will be at the 2018 Winter Conference in Columbus. We look forward to seeing you at our booth and in one of the OTALA courses we are presenting. 
---

Mike Dittoe '05 presents Dr. Philip Russo with OH House Proclamation honoring his career of service.
---
2018 Ohio Public Leader Fellows
Congratulations to the following 18 students who were awarded 2018 OPL fellowships to be served in January 2018: Rachel Baker, Jacob Bruggeman, Alex Calabro, Brad Dick, Lauren Elliott, Emily Fernandez, Ellen Florek, Annikka Fowler, Arianna Hastings, Aleah Holley, Charles, Kennick, Nicole Laking, Victoria Lawler, Grady McMichen, Molly O'Donnell, Mira Patel, Amanda Smith, and Madeline Zick.
OPL Nicole Laking is sharing her experiences in Springfield Township with blog posts. You can read the first one here... Insight Of An Intern - Post #1
---
Ohio Township Sourcebook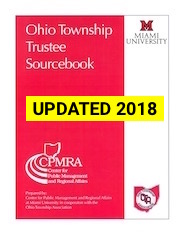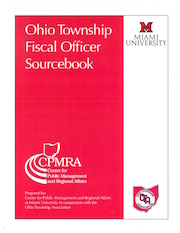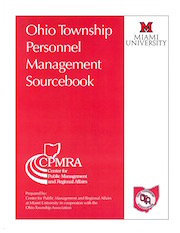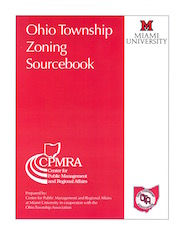 CPMRA | 311 Harrison Hall | Miami University | Oxford, OH 45056
513-529-6959 | CPMRA@MiamiOH.edu
Last Updated: January 11, 2018
cpmra.miamioh.edu