From the Moderator
"The Janus Forum demonstrates how Miami welcomes and embraces different points of view. I'm thrilled to help guide a public discussion that will challenge our ideas and possibly alter our ways of thinking."
Courtney Bernard
Class of 2014
Majors: Journalism and Strategic Communication
The Janus Forum will provide a place for members of the community to come together and discuss opposing views freely and passionately. We provide a forum where students can explore the multitude of views that exist, and then arrive at their own opinions.
The Janus Forum is a catalyst for developing timely, interesting, and rigorous discussion of public affairs. The Janus Forum is sponsored by The Thomas W. Smith Project on Liberty, Democracy and Citizenship; the Miami University department of political science; the Harry T. Wilks Leadership Institute, and the Office of Diversity Affairs. It is made possible through the generous support of The Thomas W. Smith (Miami '50) Foundation. 
Wednesday, October 15, 2014 at 6:00 p.m.
Armstrong Student Center, Harry T. Wilks Theater

What should government do about economic inequality?
This event is free and open to the public. Seating is limited and tickets are required. Tickets are available at the Miami University Box Office in Shriver Center (513-529-3200).
Speakers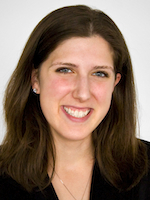 Vice President of CAP's Poverty and Prosperity Program and the "Half in Ten" Program to cut poverty in half in the next ten years

Policy lead on The Shriver Report: A Woman's Nation Pushes Back from the Brink

Regular guest on MSNBC, Fox News, C-Span, and other national media

Named to Forbes' 2011 list for 30 Under 30 for Law and Policy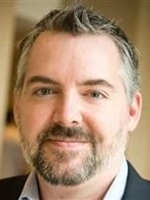 Walter B. Wriston Fellow at the Manhattan Institute

Expert on living standards and economic mobility, inequality, and insecurity

Previous research manager of the Economic Mobility Project of The Pew Charitable Trusts and a senior policy advisor at Third Way

Research published in National Affairs, National Review, The Wilson Quarterly, Breakthrough Journal, and Real Clear Markets