The Janus Forum
The Janus Forum will provide a place for members of the community to come together and discuss opposing views freely and passionately. We provide a forum where students can explore the multitude of views that exist, and then arrive at their own opinions.
The Janus Forum is a catalyst for developing timely, interesting, and rigorous discussion of public affairs. The Janus Forum is sponsored by The Thomas W. Smith Project on Liberty, Democracy and Citizenship; the Miami University department of political science; the Harry T. Wilks Leadership Institute, and the Office of Diversity Affairs. It is made possible through the generous support of The Thomas W. Smith (Miami '50) Foundation. 
The next Janus Forum will be held in October 2015...check back later for details.
Click here to see a photographic slideshow from the most recent Janus Forum
March 11, 2015 at 6:00PM in Armstrong Student Center

Has the Obama foreign policy made us safer from terrorism? 
This event is free and open to the public. Seating is limited and tickets are required. Tickets are available at the Miami University Box Office in Shriver Center (513-529-3200).
Speakers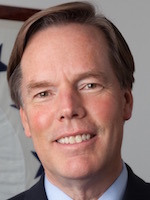 Ambassador Nicholas Burns

Nicholas Burns is professor of the Practice of Diplomacy and International Politics at the Harvard Kennedy School of Government. He is director of the Future of Diplomacy Project and faculty chair for the Programs on the Middle East and on India and South Asia. He serves on the Board of Directors of the School's Belfer Center for Science and International Affairs and is a faculty associate at Harvard's Weatherhead Center for International Affairs...click here for full bio.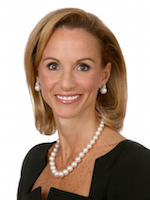 Frances Townsend
Frances Fragos Townsend served as assistant to President George W. Bush for Homeland Security and Counterterrorism and chaired the Homeland Security Council from May 2004 until January 2008. She previously served as deputy assistant to the President and deputy national security advisor for Combating Terrorism from May 2003 to May 2004. Most recently, Townsend provided consulting services and advice to corporate entities on Global Strategic Engagement and Risk as well as Crisis and Contingency planning. Townsend is a contributor for CNN and has regularly appeared on network and cable television as a counterterrorism, national and homeland security expert. She has received numerous awards for her public service accomplishments...click here for full bio.