Commencement
Policies and Regulations
A new policy prohibits students from their wearing robes and caps to Yager Stadium.
All bags will be checked upon entering the stadium. Please review the updated list.
Review locations to park during the weekend and where to sit for the ceremony at Yager Stadium.
City of Oxford parking regulations remain in effect for Commencement weekend.
For wheelchair accessible ADA transportation questions at Yager Stadium on Saturday, May 13, please contact 513-785-5237.
Bridge replacement on US-27 may slow down traffic from the south on US-27.
RV Parking at Millett Hall
For more information, contact the Athletic Ticket Office at 513-529-3924.
---
Share your experience!



Use the hashtag #MiamiOHgrad when talking about graduation and related festivities on social media.
2017 Spring Commencement
Saturday, May 13, 2017
1:30 p.m., Yager Stadium
(700 Weeb Ewbank Way, Oxford, OH 45056)
For all candidates; Doctoral students only will be individually recognized
Featured Guest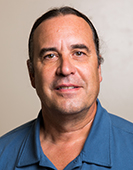 Daryl Baldwin, director of the Myaamia Center at Miami University and a leader in Native American language and cultural revitalization, will be the commencement speaker at Miami's ceremony 1:30 p.m. Saturday, May 13, at Yager Stadium.
Baldwin, who also is an adjunct assistant professor in educational leadership, in September was awarded a "genius grant" as one of the 2016 MacArthur Fellows. He was among 23 people selected from a variety of fields by the John D. and Catherine T. MacArthur Foundation.
Selections were made based primarily on "exceptional creativity, as demonstrated through a track record of significant achievement, and manifest promise for important future advances," the foundation said.
Baldwin, a linguist and cultural preservationist, is leading a revival of the cultural heritage and language of the Miami (Myaamia) Nation, of which he is a citizen.
Read more about the featured guest >>
Divisional Ceremonies and Congratulatory Programs
For undergraduate, master, and specialist degree candidates unless otherwise noted
Saturday, May 13
10:30 a.m.
Graduate Level Speech Pathology and Audiology Ceremony
Shideler Hall, Room 152
250 S. Patterson Ave., Oxford, OH 45056
11 a.m. to 12:00 p.m.
University Honors Program Reception
Millett West Concourse
500 E. Sycamore St., Oxford, OH 45056
7 p.m.
College of Engineering and Computing
Goggin Ice Center
610 S. Oak St., Oxford, OH 45056
7:30 p.m.
College of Arts and Science
Millett Assembly Hall
500 E. Sycamore St., Oxford, OH 45056
Sunday, May 14