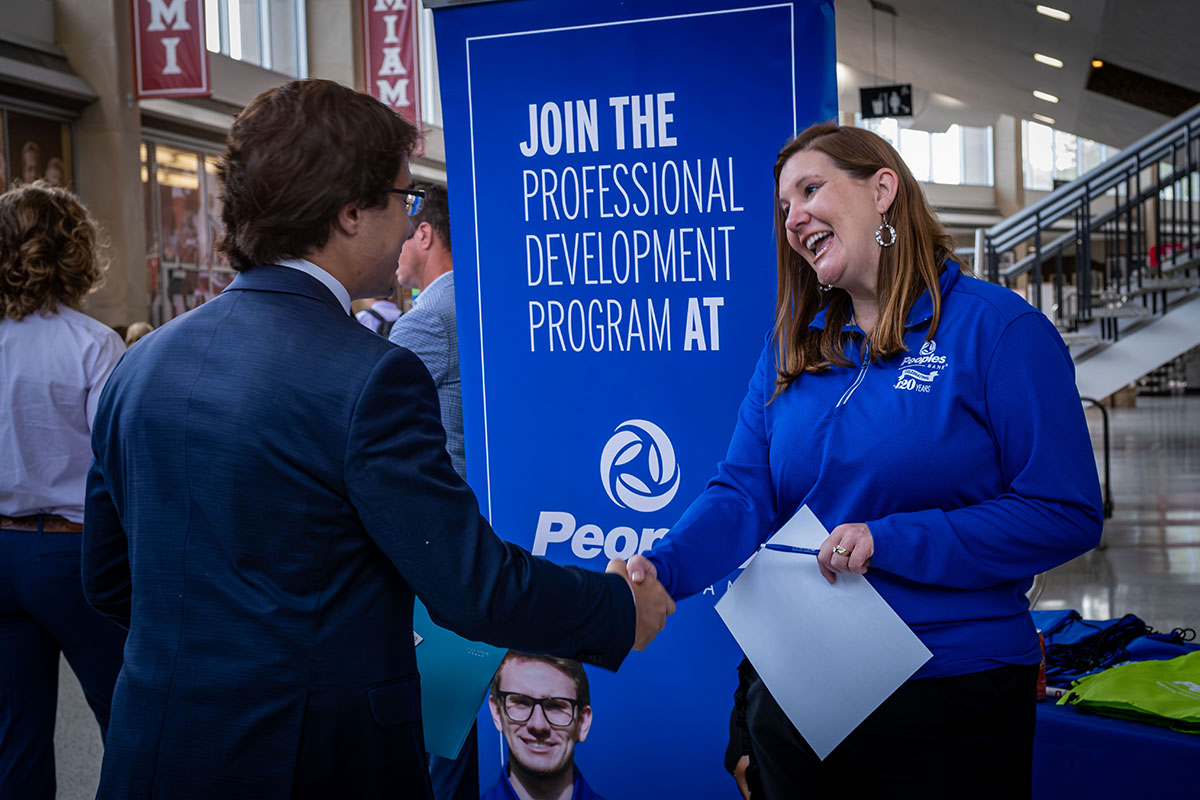 Fall Career and Internship Fair
September 27 | 1 – 5 p.m. | Millett Hall
Attending Employers Coming Soon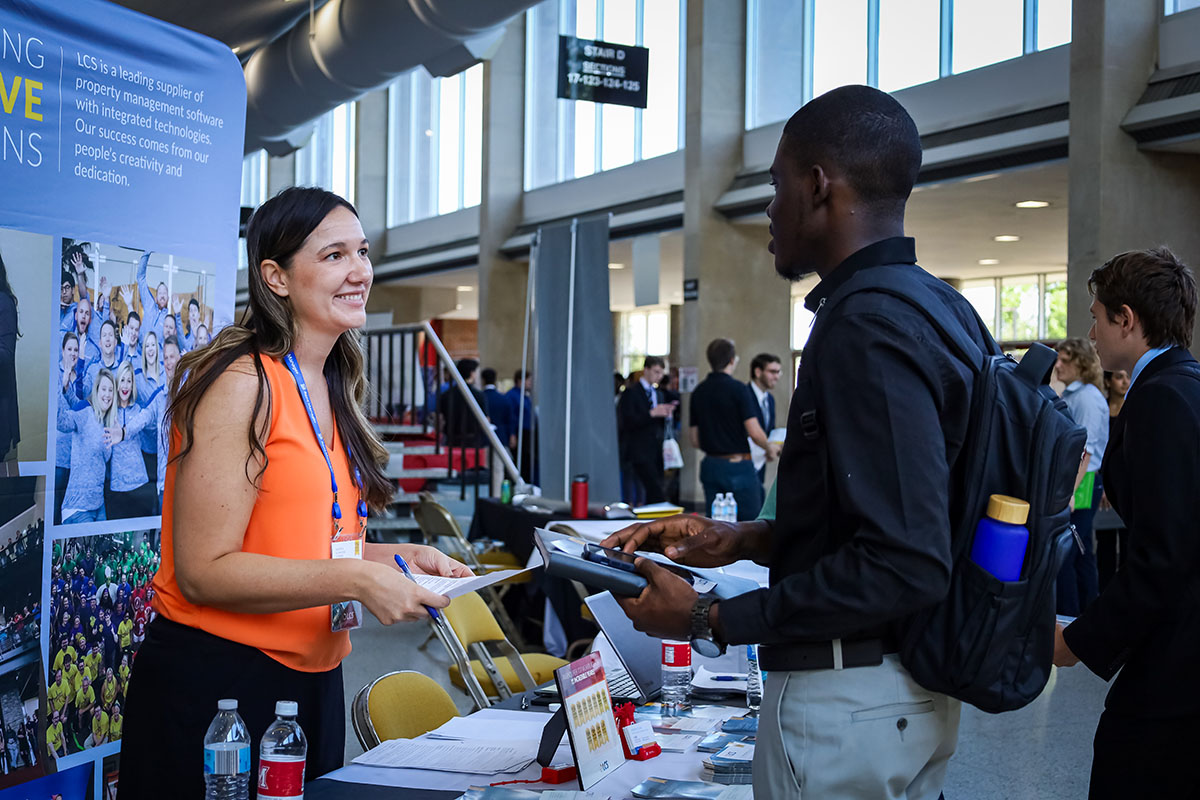 Science, Technology, Engineering and Mathematics Career and Internship Fair (STEM)
September 28 | 1 – 5 p.m. | Millett Hall
Attending Employers Coming Soon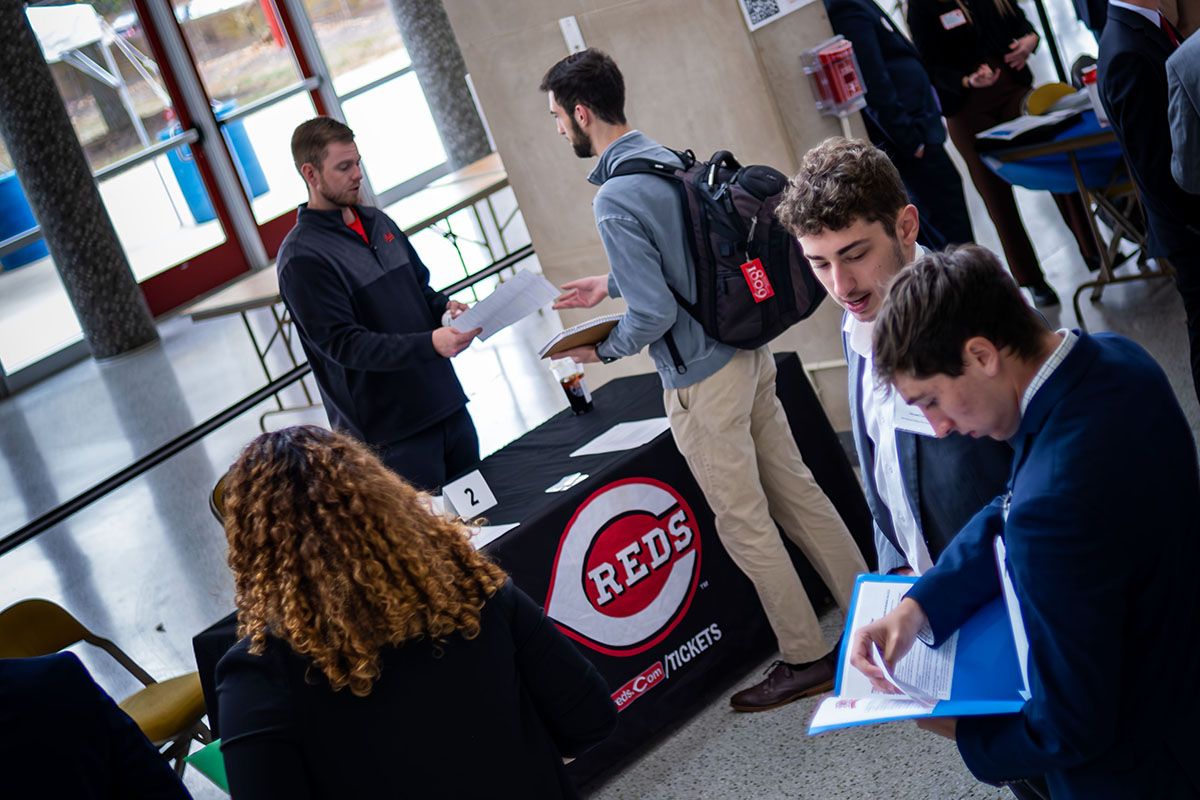 Sport Career Exploration and Networking Expo (SCENE)
October 4 | 2 – 4:30 p.m. | Millett Hall
Attending Employers Coming Soon
This workshop will give you the tips you need to succeed at the Fall Career and Internship Fairs. All students are welcome to attend, regardless of class year. Employer guests who are recruiting at the Fairs will share insights and network with you.
The Center for Career Exploration & Success invites all first-year students and students who have not attended a fair before to participate in a "behind the scenes" tour of the Fall Career and Internship Fairs: Day One: All Majors and Day 2: Stem Career Fair.
Check-in at the First Year Friendly table and a Career Center staff member will take you on a brief tour of the event. Learn what to expect so you can prepare for the fairs when you attend in the future. Professional attire is not required to participate in the tour unless you want to speak to employers at the conclusion of the tour.
Career Fest
Join the crew from the Career Center as we kick off the Fall Career Fair Season. Enjoy music, free food, and outdoor activities! Share something you will accomplish this fall on achievement banners, earning you a free food ticket. It's all fun!
September 15 from 2 – 5 p.m. at Cook Field