HWAC Staff
The Howe Writing Across the Curriculum administrative staff includes full-time administrators and part-time graduate assistants, all from a range of academic backgrounds. They are dedicated to keeping writing at the center of the Miami experience.
---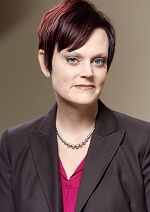 Dr. Elizabeth Wardle, Director
Elizabeth Wardle joined Miami in July 2016 as the Howe Professor in the Department of English and the Director of the Howe Center for Writing Excellence. She previously served as chair of the Department of Writing and Rhetoric at the University of Central Florida (UCF) (2012-16), director of writing programs at UCF (2008-2012), and director of writing programs at the University of Dayton (2006-2008). Her administrative experiences have fed her ongoing interest in how students learn and how they transfer what they learn in new settings. At UCF, she won teaching and SoTL awards, and led the first-year composition program to a CCCC Certificate of Excellence. She speaks frequently around the country on writing program design, ways to teach to encourage transfer, and ways to identify and engage students in the threshold concepts of various disciplines.
---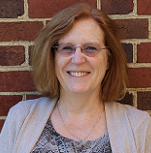 Dr. Ann Updike, Associate Director
Ann Updike has served as the Associate Director of the Howe Center for Writing Excellence since Fall 2013. She earned her doctorate in English at Miami University with a concentration in Rhetoric and Composition. Her scholarly interests include writing-across-the-curriculum, visual and material rhetorics, American cultural rhetorics, and American Indian studies. She returned to graduate school in 2002 after working in corporate consulting and technical writing. She coordinates in-class workshops, the HWC Assignment Review service, faculty consulting, and other faculty outreach and events.
---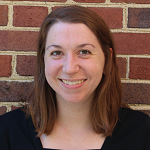 Jenelle Dembsey, Coordinator for Technology and Accessibility
Jenelle Dembsey came to the HCWE in Fall 2014 and co-developed the online writing center in Fall 2015. To further her experience with online learning, she is currently earning a second MA in Professional and Technical Writing (completely online) from the University of Arkansas at Little Rock, with a Graduate Certificate in Online Writing Instruction. She continues to coordinate online writing appointments for the HWC, train online consultants, and collaborate with online faculty. She also edits HCWE website content and supports the HCWE and faculty in accessible document design.
---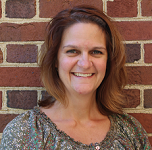 Loretta Parker, Administrative Assistant
Loretta Parker has been at Miami University for 18 years, working in Accounts Payable and the English Department before heading to the Howe Center for Writing Excellence. She is the financial contact for the HCWE department and handles budget transfers for contest prizes, student payments, and grants for students, faculty, and departments. She also coordinates student-centered events, graduate and faculty boot camps, and national and local board meetings.
---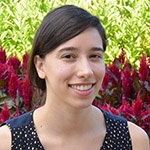 Angela Glotfelter, Graduate Assistant Director
Angela Glotfelter is a first-year PhD student in Composition and Rhetoric. Her research interests lie in Professional Writing, including topics like community-based research, writing for nonprofits, and social media. She is also interested in advocacy and administration and is currently serving as Vice President of Miami University's Graduate Student Association. In the HCWE, Angela assists with Writing Across the Curriculum initiatives.
---