For the 2015/2016 academic year over $700,000 in scholarship funds were available to assist Miami Regional students, with more than $380,000 in 37 funds specifically designated for Middletown Campus students. This is the first of a series of articles highlighting many of the scholarships that have played such an important role in helping Miami Middletown students achieve their academic and career goals.
Community support made the Miami University Middletown campus possible. But even before the campus opened in September 1966 the community was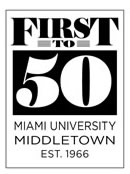 actively helping students achieve their academic goals by providing scholarship assistance.
A committee was formed at a lunch meeting at The Manchester Inn on March 27, 1961, to coordinate scholarship support for local students attending Miami's academic center, then housed at the old Middletown High School. The group, chaired by James Martindale (chief engineer at the Shartle Division of Black-Clawson), was formed at the suggestion of Herman Lawrence who was the director of Miami's academic center.
Having been approached by many people who wanted to provide scholarship funds for students, Lawrence and the center staff believed that the funds should be administered by a group outside the school, and thus the committee, known as the Miami University Center Scholarship Committee, was formed under the auspices of the Middletown Area Chamber of Commerce.
In May of that year the committee sent out an announcement about the Middletown Miami University Center Scholarships announcing the availability of a limited number of scholarships. These scholarships were solely for use at the Middletown Center and the highest award would be up to 60% of a semester's tuition, not to exceed $100.
By August 1961 the committee had $435 available (the equivalent of almost $3,400 in today's dollars) through donations from Middletown Armco Girls Association, Soroptomists, First National Bank of Middletown, and Cincinnati Gas and Electric. The first scholarships were awarded to Linda Sue McFeeters of Camden, and to Evelyn Harrison and J. Dewey Scholl of Middletown.
Over the coming years additional scholarship support was received from the Gardner Foundation, Kiwanis Club, and many individuals. Several Middletown teachers who received fee certificates for supervising Miami student teachers made those available to the committee for additional scholarship awards.
The support for Miami students began before MUM opened…and since then, as we'll see in future articles, has continued to grow as more and more individuals and civic groups have endowed and supported scholarships benefitting today's students…and tomorrow's leaders.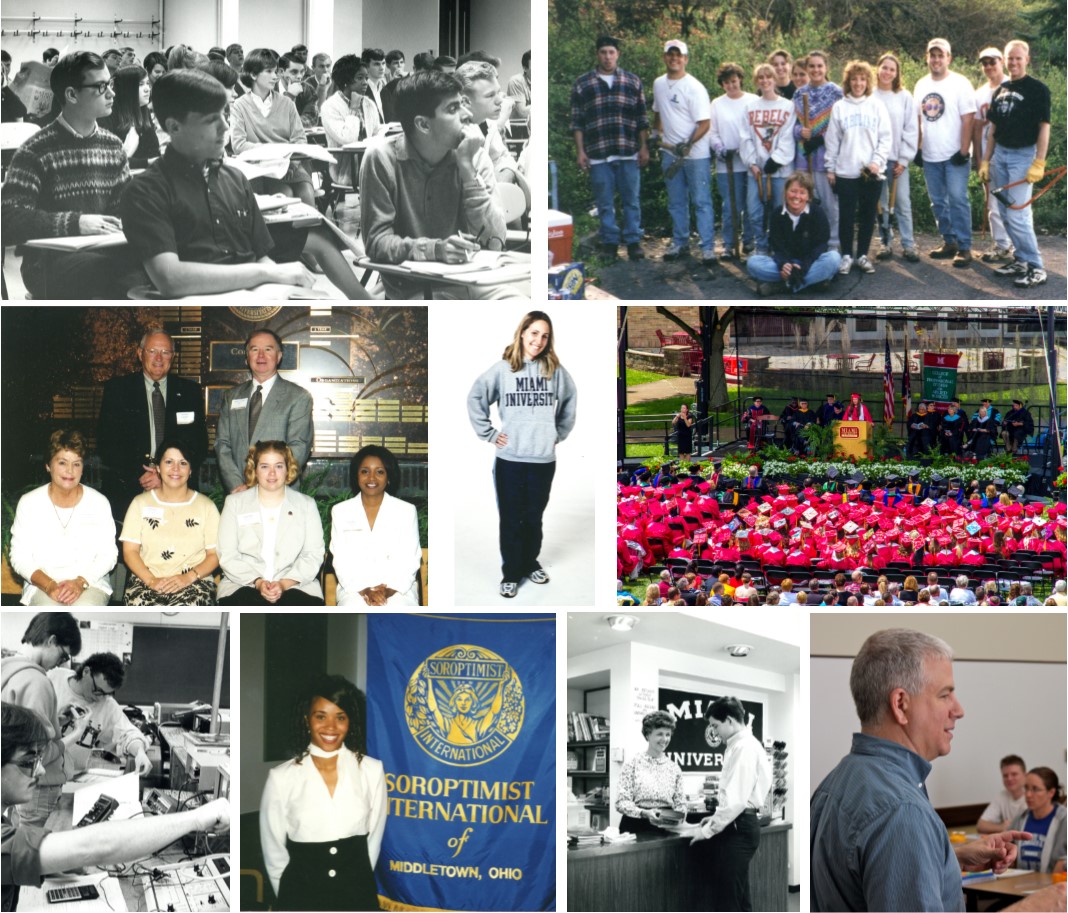 To read other stories in this series, visit http://bit.ly/1cQM9Gt.