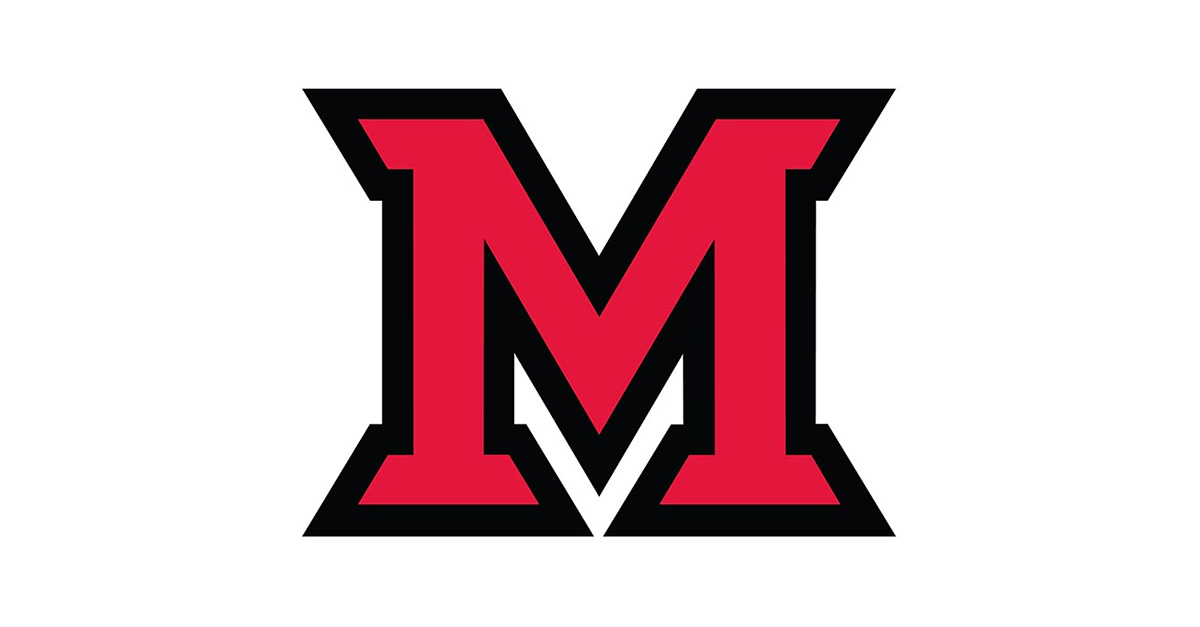 Oct 19, 2017
October 19, 2017
Colleagues,
First, I again congratulate this year's winners of the Provost's Student Academic Achievement Awards–it is an impressive group of students. Information about each can be found here.
Before getting to the Weekly Three, here are four important reminders:
Campus Climate Survey - The One Miami Campus Climate Survey will be open until Friday, October 27. Please complete the survey if you have not already done so, and continue to share the link with students.
President Crawford's Annual Address is scheduled for Thursday, Oct 26th at 4:00 pm in the Armstrong Student Center - Wilks Theater.
Ethics Questionnaire - The deadline for all full-time faculty and full and part-time unclassified staff to complete the mandatory annual Ethics and External Service Disclosures Questionnaire is Friday, October 20th. Please refer to the September 13 email for a link specific to each person. Part-time faculty and classified staff are not required to complete the questionnaire.
Recommendations for Benjamin Harrison and Distinguished Service Awards are due by November 1st. Please consider nominating faculty or staff colleague for these awards.
Now, the Weekly Three:
Inclusion Series - The first of this year's Inclusion Series presentations, "Universal Design in Higher Education," is scheduled for Tuesday, December 5th, 5:00-6:30 pm in Shriver Heritage Room.
The presentation will focus on the principles of Universal Design--which can be applied inside and outside the classroom--to ensure Miami offers an accessible learning, working and living environment. Following the interactive presentation and demonstration, participants will be given a tour of the new MU Access Center and the Office of Student Disability Services. A special thank you to the facilitators of the December 5th discussion:
Stephanie Dawson, Associate Director, Student Disability Services
Ashley Johnson, Clinical Faculty, Educational Psychology
Molly Kelly, Senior Clinical Faculty, Educational Psychology
Sean Poley, Director of Accessible Technology
Andrew Zeisler, Director of Student Disability Services
Kara Zirkle, Technical Specialist for Accessible Technology
New Course Information Management System (CIM)- Miami recently launched a new Course Information Management System (CIM) for all new curricular proposals and approvals. To propose a new course or academic program or to view current course/academic program proposals in process, please visit the course administration site. The Office of the University Registrar (OUR) will be issuing a user guide soon. Please contact Deb Othersen (othersdj@miamioh.edu) in OUR for assistance.
Open Access Week - Next week, the University Libraries will provide information on the benefits of Open Access (OA) and OA initiatives on Miami's campus during the international Open Access Week. Activities include:
Open Educational Resources (OER) Explore Workshop (registration required) - Monday, October 23, 3:00 - 5:00 pm in the Center for Digital Scholarship - King 303. OER can help alleviate the burden of textbook costs for students and provide faculty with content that can be customized for their courses. Faculty are eligible for a $200 stipend for their efforts in exploring open textbook options for one of their courses. Capacity is limited, and preference is based on OER textbook subject area availability.
Center for Digital Scholarship "Open" House - Wednesday, October 25, 2;00; - 5:00 pm in King 303.
Open Educational Resources/Affordable Learning Panel Discussion – Wednesday, October 25, 3:30 - 5:00 pm in King 303.
Until next week,
Phyllis