Ohio Public Leader fellows reflect on their experiences from this past J-term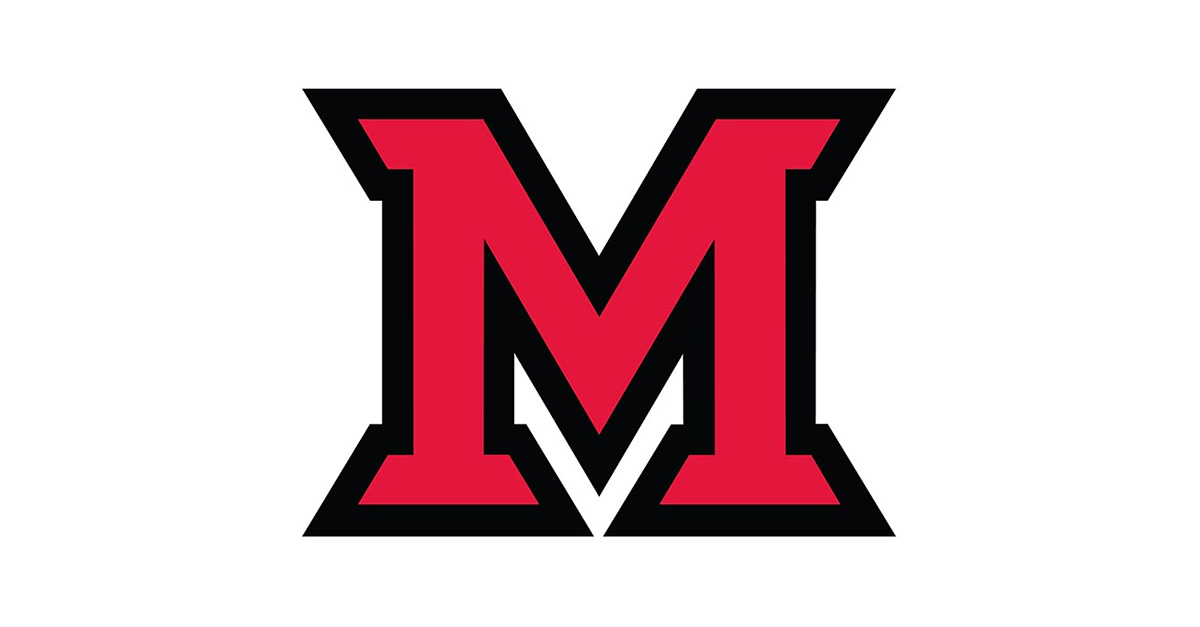 Apr 09, 2018
Written by Dania Puente, CAS communications intern
Eighteen Miami students with majors in political science, public administration, history, and more completed their Ohio Public Leader fellowships during the 3-week winter session in January 2018.
The Ohio Public Leaders Fellowship program (OPL), with the support of its advisory board, "provides students with a practical, co-curricular experience that enhances their understanding of the inner-workings of state and local government institutions," according to the OPL website.
The program was founded by political science professor Philip Russo in 2013.
"The OPL program leverages the vast network of Miami graduates working in and around state and local government and the nonprofit sector," Russo said. "More than the conventional internship experience, it's built upon 'applied fellowships,' where students engage in policy relevant research, receive rewarding mentoring from state and local governmental leaders, and connect to a professional network of experiential learning throughout Ohio."
Seven OPL students from the January 2018 cohort shared some of their immersive program experiences.
Emily Fernandez: Mapping Downtown Newark
Public Administration and Urban & Regional Planning, 2019
Mentor: Rick Platt, President and CEO, Heath-Newark-Licking County Port Authority
Working on an individual project titled Connectivity & Continuity in Downtown Newark, Emily collaborated with the port authority staff of Newark, Ohio and visited various sites for research purposes.
"I was doing economic development, specifically focused on a property assessment of downtown Newark," she said. "I had a map of 737 parcels, or plots of land, where I plotted land use, condition, and occupancy."
Emily made three different maps where she recorded Newark's downtown buildings. "The map depicted what the different buildings were for, and what kind of condition they were in," she said.
At the end of her fellowship, Emily made a presentation to Newark's Community Improvement Corporation (CIC).
"I gave them my recommendations, the top three things that they should be focusing on their downtown," she said. "This is important because the CIC is a group that specifically invests in making the downtown more livable."
For Emily, her OPL fellowship gave her a better perspective of what it is like to work in a government entity.
"I broadened my perspective of all the different parts that play into making one small place a great place to be," she said. "The internship helped me value my urban and regional planning major more, and I really want to pursue something that is at the intersection of both public administration and urban planning."
Ellen Florek: Policy in Education
Political Science, 2019
Minors: Special Education and Social Justice
Mentor: J. Christopher Woolard, Senior Executive Director for Accountability and Continuous Improvement Ohio Department of Education
During her fellowship, Ellen attended policy meetings with her mentor, whose position in the Ohio Department of Education focuses on graduation requirements, standardized testing, and public schools reports.
"I worked on adjusting the graduation requirements for students with disabilities," she said.
Ellen explained that the OPL fellowship gave her a really good inside look of how policy works on the education side.
"I've been on the other side of education because my mom is a teacher, and I've studied it from a school and family perspective but not the administrative perspective," she said.
"I definitely think I learned a lot more as far as administration goes from just the three weeks that I was there than in class, just because you get thrown in and you hit the ground running," she added.
After graduation, Ellen said she is currently thinking  of joining Teach for America for two years before heading to law school to become an education lawyer. Take a look at her CAS Student Spotlight.
Grady McMichen: What's Best for the Community?
Public Administration, 2020
Minors: Economics, General Business
Mentor: Megan Statt-Blake, Assistant Director of Community Development, City of Wyoming
Grady's OPL fellowship was focused on a specific incident in the city of Wyoming, in which a tree was getting cut down by the city and generated a lot of public outrage.
"I focused on writing a report in response and contacting other cities about the Right of Way Policy," he said. "Through this incident I got to experience how other local governments work and how they function as they work with each other."
"I also learned how different governments can function and work together to figure out what's best for the community," Grady said. "I talked to about 20 city managers, and every single one was different."
He explained that he took POL 261, which talks about the theory of local governments and how they interact. "I was able to get a hands-on experience of how it actually works, and it felt great to help," he said.
Ultimately, although Grady realized that he won't be seeking a position in local government, OPL was the "best thing I could've done over winter break."
Jacob Bruggeman: The Columbus Statehouse Experience
History, 2019
Combined BA-MA in Political Science with a focus on Public Policy
Mentor: Mike Dittoe, Chief of Staff Office of Speaker, Ohio House
"One of the things that is cool about the OPL program is that it takes advantage of that space in between semesters," said Jacob. "That's hard to do otherwise, and so it gives you a really productive, paid, and personal experience with a mentor."
This January was Jacob's second OPL fellowship. "I did a lot of policy work, a lot of PR work," he said. "I also attended several committees, and it was a real privilege to be a part of the Columbus Statehouse experience."
"I think that for anyone in the majors of political science, public administration, international studies, history — anyone who still has a lot of coursework there comes back from OPL with a set of real experiences, typically real projects, and a better understanding of the workplaces that exist and how people operate in them," he said.
Jacob was also one of the two winners of this year's Goldman Prize.
Charles Kennick: How to Make Policy Effectively
Public Administration and Anthropology, 2019
Combined BA-MA in Political Science with a concentration in Public Policy Analysis & Public Administration
Minor: History
Mentor: Daniel G. Evers, Executive Director, Clinton County Port Authority
For his OPL fellowship, Charles worked on 5 different projects for the Clinton County Port Authority, one consisting of redeveloping a site on city property which was currently unoccupied.
"I had to do a cost-benefit analysis to see how much it cost to operate the buildings when they're empty, and what we could do to make them more marketable," he said.
Charles' second major project consisted of researching the wildlife, soil, and conservation situations of two sites.
"I called a bunch of people, including environmental contractors, to do a site assessment survey," he said, adding that eventually these two sites would be posted on the Jobs Ohio website for businesses that want to come to Ohio.
"I also completed an assessment on how to find the facility I worked in, because it was very hard to find even using Google Maps," he said. "Although this was a smaller project,  it was important for people who come for potential lease agreements, signings, and so on."
Charles also met with some of the port authority's partners and clients. "My mentor, Dan Evers, really wanted me to meet them to try to get to me understand the intergovernmental relations that are required between nonprofits and between different levels of government and the port authority," he said.
"One of the most important things that you have to understand is why people make decisions and think the way they do so you can effectively make policy that helps them," Charles added. "That's the hardest thing to do, and you can't really get that from a book."
"There's nothing that can replace this experience," he said. "Even if it was only for less than a month!"
Arianna Hastings: Working in Local Government
Political Science, 2020
Minor: Business Legal Studies
Mentor: Patrick Titterington, Director of Public Safety & Services, City of Troy
Arianna worked in a variety of projects for her fellowship, with a focus on reviewing, researching, and proposing amendments for existing curfew ordinances in the city of Troy.
"I had to set up a few meetings with the police department, city manager, and other offices," she said. "It was great, since I got to propose my changes at the city's Safety and Health Committee Meeting!"
Arianna has already seen how the OPL fellowship is helping her with her academics at Miami.
"I've been taking a management leadership course this spring, and a lot of the topics we talk about are things that I actually got to see in real life application, especially in a local bureaucratic setting," she said.
She added that she enjoyed her fellowship much more than she thought she would, especially since her plan is to attend law school.
"I got to see what it's like to work in a local government on a day-to-day basis," she said.
Madeline Zick:  Exploring Policy at the State Level
Business Economics and Political Science, 2018
Mentor: Andy Shifflette, Legislative Liaison, Legislative and Controlling Board Section, Ohio Office of Budget and Management
Most of Madeline's fellowship involved observing internal meetings, many of which allowed her to understand the budget policy process.
She also worked on a couple of projects. "One was looking at the state pension plans and the public's perception of those plans," she said.
"I also projected general revenue fund interest earnings, which was a little more complicated than I anticipated, but it was a good way to apply my econ and political science knowledge."
Madeline said that she appreciated being able to see budgetary policy at the state level.
"Prior to my OPL fellowship, I was very much focused on going out to DC to find a federal job there," she said. "However, OPL encouraged me to look more at the state level as well."
As a relevant part of her career aspirations, Madeline recently moderated the spring Janus Forum.
"I'm really thankful for the opportunity that I did this fellowship at the state level, because it's a policy world I wouldn't have otherwise looked at," she said.
"The fellowships are specifically designed as''transformative experiences,'" said Russo. "They allow our students to test an interest, find a passion, and build professional competence and a public service work ethic."
The Ohio Public Leaders Fellowship is an initiative of the Center for Public Management and Regional Affairs, which is housed within the Department of Political Science. To learn more or to apply for the next round, contact Dr. Russo (russopa@MiamiOH.edu).