Faculty Explore the Humanities' Role in Medicine in 2016-17 Altman Program
by Emily Kaminski, CAS communications intern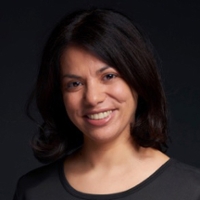 Three English Department professors, Cynthia Klestinec, Kaara Peterson and Daisy Hernández, explored the intersection of medicine and humanities through this year's Altman Program. Klestinec, one of the 2016-2017 Altman fellows, proposed the theme and organized the program's events, while both Peterson and Daisy served as Altman scholars. All three combined current research, ongoing interest and longstanding issues in the medical field to offer a deeper understanding of the lives we lead.
"We wanted to bring more attention at the University on the role humanities can play in medicine. Medicine is not just a project for the sciences," Klestinec said. Daisy Hernández
Klestinec, Peterson, and Hernández participated in faculty seminars twice a month to discuss a selection of readings and listened to visiting scholars present their research in more detail.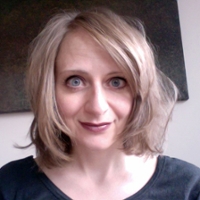 "It's kind of like a graduate seminar, which is nice," Peterson says. "We don't often get to feel like students. We miss that. We're in this profession because we like being students, and this gives us that opportunity."
"It's been terrific," Klestinec said. "We've had really well-known speakers come in like Sonia Shah, the bestselling author of Pandemic, and her lecture was terrific."
Hernández also mentioned Shah's visit as one of the most inspiring, "On a writerly level, she talked with faculty and students about what her work day looks like, how she works with outlines and how she approaches the representation of communities of color." Kaara Peterson
Hernández used the Altman to help her understand how her latest project, a creative nonfiction book about infectious disease and immigration, fits into the emerging field of medical humanities.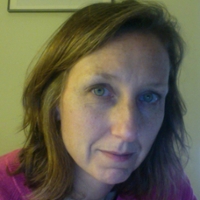 For Peterson, it was David Serlin's lecture, "Design for Living: Rethinking the Medical Model of Disability through Architecture," that stuck with her the most. 
"It's not an area that I work in, but just through reimagining, it was inspirational to think about how to design things from a perspective so that they're completely useful to all people. I don't know what I'm going to do with it if anything, but it was a really inspiring kind of thing." Cynthia Klestinec
Peterson taught an experimental course, ENG 225 HON: Literature, Medicine, Science and Culture this spring. The course is designed to put past historical medical discourses in conversation with ongoing medical stories in the popular press. Peterson, who is working on presentations and research about the bed trick in Shakespeare, used the Altman seminar to look at the subject from a new angle.
"We're reading Turn of the Screw, which I often teach, through a criticism of 19th-century beliefs and understanding of phrenology. It's now considered a fake science—no one would say the shape of your head has anything to do with personality—so we translate that into certain things that the character talks about. That, weirdly enough, is connected to an article recently published in The Atlantic called 'The Shape of Your Head and The Shape of Your Mind.' So just when we think that scientific discourse is gone and in the past, we think, Mmm. Maybe there's something to it!"

All three faculty agree that the program changed the way they think about medicine and the humanities.
"It's just really good, I'm glad I did it," Peterson said, "It's been fun to participate and to have people in lots of other disciplines and to see the kind of range in which we understand what medicine in the humanities might be."
Klestinec agreed. "For me, it really is clear how humanities can organize discussions about these issues that are so contemporary for us now, that are real problems that we are unable to solve. The humanities are important because they can provide different frameworks for us to understand these topics."
The department will continue its involvement in the Altman Program with Cathy Wagner as a frontrunner for next year's topic, "Urban Futures."