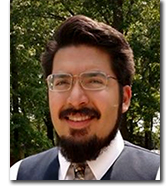 BA in Russian Area Studies and History (2011)
PhD candidate (Department of History, Ohio State University)
teaches courses on Russian-Soviet history
First time abroad was on a Miami program in Veliky Novgorod, Russia to study intensive Russian language (Summer 2009)
My Profession
"After graduating from Miami in 2011, I spent the summer at home with my parents in Toledo and then moved to Columbus in September to start grad school in Russian-Soviet history. I'm now a PhD candidate, and earlier this year I got back from spending around 17 months doing research in Russia for my dissertation. At OSU I'm doing both some writing and teaching.
"The topic of my dissertation is Soviet propaganda in Kazakhstan during the Stalin era of 1929-1953. I'm looking at the interactions between normal people and the workers of the Communist party agitation and propaganda department.
"I had always wanted to be a historian, since the 3rd grade, and developed an interest in Russia at an early age as well. It comes from watching a lot of news in that first post-Soviet decade of the 1990s, when the Russian economy fell through the floor. I was interested in the way they talked about how Russia used to be just as powerful as the United States and had exercised influence all over the world. We had capitalism and God, while they had socialism and atheism — the idea that there was a society and country that seemed like our exact opposite really fascinated me.
"Miami has a good Russian language program, the Havighurst Center for Russian and Post-Soviet Studies, and great Russian historians like professor Stephen Norris. I began studying American history, but then I realized I could specialize in particular fields, including a specialization in Russian area studies. I then went on an exchange program to the Russian town of Veliky Novgorod at Yaroslav-the-Wise Novgorod State University, where I took part in an intensive Russian language program.
"Once I get my PhD, ideally I'd want to get a tenure-track job at a university where I could teach Russian-Soviet history."
Best Miami Experiences
"Going to Russia on the Novgorod program in the summer of 2009 with about half a dozen other students was an experience I'll never forget. It was my first time out of the country, and I had taken one year of Russian at the time. That is barely enough to do anything — in fact it's enough to get into trouble but not get out of trouble!
"Having have to rely on that one year of Russian and taking intensive classes and interacting with new people and new environments felt amazing. Everything is different over there. Novgorod is not a big city like Moscow or St. Petersburg; it's more comparable in size to Toledo, or even Oxford — more post-industrial. Since that trip I've been to Russia three times since graduate school, plus time in Kazakhstan."
Miami and the Liberal Arts
"What you need to take away from a liberal arts or humanities class such as history is learning how to structure a clear thesis statement, a body of evidence, and a conclusion. Some students see college history courses as an extension of what they had in high school — memorizing some names and dates without realizing that history is much deeper than that. The liberal arts is about analyzing arguments, analyzing opinions, and questioning your sources to see where they came from. Take something away from your classes — it's important to be able to learn and develop your skills.
"At Miami I was influenced by a solid, high-quality group of professors. Some are already gone, but in addition to Dr. Norris with history, professor of Russian Benjamin Sutcliffe in the Department of German, Russian, Asian and Middle Eastern Languages & Cultures (GRAMELAC) taught me a lot. Dr. Norris pushed me to do the Honors program in history while I was here, while Dr. Sutcliffe did a great job teaching me Russian.
"One wouldn't necessarily think that Miami, tucked away as it is in this little corner of Ohio, has such a robust Russian language, culture, and history program — especially such an active and well-known Russian area studies center as the Havighurst Center. Most people expect to find programs of this quality at the big universities like OSU, Indiana, Bloomington, or Madison, Wisconsin. When I first came to Miami, I didn't even know about its Russian programs — I just fell into them by happenstance, and I'm so happy that I did!"
Advice to Students
"Humanities majors, perhaps more than science majors, need to develop a specific set of skills to be marketable for a good career. It's a basic fact that many jobs are ready-made for science majors, but humanities majors often need to apply themselves a bit more. Learning those skills, applying yourself, and building a career from that is not for the unmotivated!
"Therefore, my key advice is to take your classes really seriously. My first semester at Miami I struggled with a few classes, and as someone who teaches undergraduates, I see a lot of people who don't take some of their courses seriously. It's fine if you pass with a B or a C, but especially if you want to go to grad school, you need to try harder. On top of that, good undergraduate grades opens up lots of avenues for grant money and fellowships when you apply to graduate school!"
[May 2018]