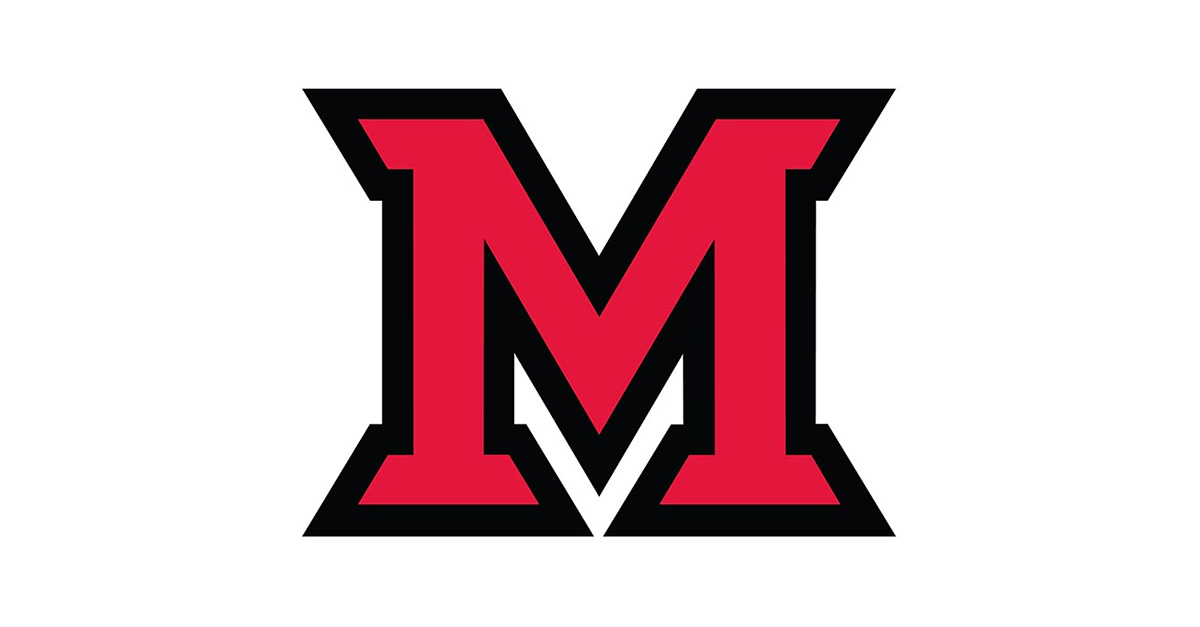 Oct 24, 2022
Thank you to Miami community members for continued efforts to ensure everyone feels welcomed and included at Miami. Last week, over 140 Miamians came together to recognize and celebrate faculty, staff, and student efforts in pushing forward and reflecting Miami's commitments to a diverse and inclusive culture and community at the university DEI Awards ceremony.
As we celebrate the work that has been accomplished, we also recognize that significant work remains to be done. Last weekend, the Sukkah at Hillel was vandalized and desecrated. Many Miami community members, particularly Jewish community members, understandably felt distressed and unsafe after learning about this incident. As the university message that went out on Friday reaffirmed, Miami is committed to being a welcoming, inclusive, and safe environment for all students, faculty, and staff. Acts of vandalism, violence, or hate do not reflect these commitments. As we continue to reflect on and act on these commitments, we also invite the Miami community to join Hillel and the Office for Institutional Diversity and Inclusion (OIDI) on October 28, 6-8pm for The Shabbat of Love and Honor at Hillel at Miami.
In OIDI, we continue to develop resources, initiatives, collect data, examine policies, and have conversations to move forward in capacity-building, systemic change, and cultural transformation efforts to reflect our commitments to a diverse and inclusive community. Starting in November, Weekly Threes will be replaced by a quarterly newsletter to allow us to more fully communicate about and examine these efforts in a more robust, comprehensive format.
We invite Miamians to continue to participate in Heritage Month Programming, which features LGBTQIA+ History Month and Disability Identity and Culture Month events in October, and which will feature Native American Heritage Month and Trans Awareness Week in November. Finally, this week, as part of our climate study efforts, we are launching climate interviews with students. Please see below for more detailed information, and to participate.
With gratitude for all you do.
M. Cristina Alcalde, Ph.D.
Vice President for Institutional Diversity and Inclusion
Commemorating 50 years of our University's relationship with the Miami Tribe
Fall Celebration Week, November 6-13.
Join us for The Two Miamis: 50th Anniversary Celebration event!
Wednesday, November 9 | 11 a.m. | Millett Hall
This interactive experience is open to the entire campus as well as the public and it will highlight the meaning of a 50-year relationship between the Miami Tribe of Oklahoma and Miami University. For the rest of the schedule of events visit Celebrating Miami: Tribe and University Week.
Tending the fire together
Our unique partnership is expressed through a shared commitment to neepwaantiinki, 'learning from each other,' which has played a key role in the Miami Tribe's language revitalization efforts and has led to the first generation in nearly 100 years to learn to speak the Myaamia language. We have celebrated fifty years of a meaningful relationship throughout 2022 and we will culminate our 50-year celebration during the Fall Celebration Week.
---
Freedom Summer of '64 Award Ceremony and Panel Discussion
Miami University co-hosted with the National Underground Railroad Freedom Center this year's "Race: A Necessary Dialogue in America" Symposium & Award Presentation. Recently the National Underground Railroad Freedom Center has posted a video of the panel discussion and individuals are encouraged to engage with the discussion as they are able. The recording can be found on the
National Underground Railroad Freedom Center's Video Library.
Campus Climate Project - We want to hear from YOU
As part of Miami's holistic climate study approach, OIDI is conducting stay interviews with racially minoritized faculty and staff this semester. We are still accepting sign ups from employees for the Employee Stay Interview.
We are now also launching the climate interviews with racially minoritized undergraduate and graduate students. Information from this interview initiative will be essential as we develop a DEI Strategic Plan. Complete the sign up form for the Student Climate Interview. Thank you in advance to those who participate.
---
We invite you to visit the new Bias Reporting web page, which contains information on how to report bias incidents. The new Bias Incident reporting form includes an accessible, new format.
---
Now Accepting Submissions for History Month events and programming for Spring semester. Working in close collaboration with faculty, staff, and student partners, the Office of Institutional Diversity and Inclusion provides opportunities for the Miami community to continue our learning and engage in meaningful programming that recognizes, examines, and values historical legacies of a diverse array of identities. Heritage Month programming supports Miami's inclusive excellence and DEI mission and connects to, among other areas, DEI Task Force Pillar 2: Cultural Consciousness, which encourages the Miami University community to enhance our awareness, knowledge, and skills to enrich and renew our intercultural competence. Submit your proposal considering priority deadlines for each proposed history and heritage month celebrations
---
Focus Theme for 2022-2023: Tribal Sovereignty

Focus is a university-wide initiative to coordinate activities of many groups, centers, institutes, and departments to create a year-long exploration of an important, and timely topic from multiple disciplinary perspectives. For the 2022-2023 year, the theme will be focused on Tribal Sovereignty. To learn more about this, visit the Miami Focus Theme website.
Anti-Racism Workshop (Online Format Added)

Anti-racism work requires sustained, proactive education and engagement as well as systemic, intentional efforts at micro-and macro-levels. The Office of Institutional Diversity and Inclusion is excited to continue providing this workshop for the new school year. New dates and an online option have been added to the sign up form, so check it out. If you are interested in OIDI providing this workshop specifically for your department, complete the Department Sign-up Form and we will follow up with you.
---
he Freedom Summer of '64 Award was created to honor champions of civil rights and social justice. It is given in remembrance and recognition of the site at the Western College for Women (now part of Miami University), where 800 young Americans trained to register Black voters in the south.

This award honors the legacy of the civil rights movement, but is also a new call for students, faculty, staff and citizens to reconnect with civic service and civil rights at a time when participation, and standing for one's belief in their fellow humans is more important than ever," said Gregory Crawford, president of Miami University.

We invite all faculty, staff, and students to nominate individuals or organizations with exceptional trajectories as champions of civil rights and social justice.

Deadline: Friday, Nov. 18 by 5 pm
---
Free admission with college ID all October at Cincinnati Museum Center

Cincinnati Museum Center, 1301 Western Avenue, Cincinnati, OH 45203
The Cincinnati Museum Center is offering free admission to all college students and staff and with an active college ID during the month of October. Simply show your active student ID at the box office to receive one free Museum Admission, which includes the Museum of Natural History & Science, Cincinnati History Museum and Children's Museum, plus, starting October 14, it will include the museum's newest featured exhibition, Dinosaurs of Antarctica. One free Museum Admission per college ID. OMNIMAX® films are not included but can be purchased at the box office.
---
First Generation College Student Week
National First-Generation College Student day is observed at colleges and universities across the nation each year on November 8. First-generation college students are among the first in their family to pursue a bachelor's degree. Miami University values the rich contributions, diversity, grit and resilience of the Miami Firsts community. The university will celebrate and honor the Miami Firsts community with a full week of programming during the week of November 7. The Miami Firsts community boasts more than 3,000 students and a large staff and faculty ally community. In previous years, programming included a reception hosted by the President's Office, fun games, parent workshops, opportunities to connect with first-generation alumni, career networking events, and social activities hosted by the Miami Firsts student organization. For all departments, offices, organizations, etc. who plan to host events, please fill out the Call for Proposals no later than October 28th.
---
Exhibition: A Lens for Freedom: Photographs by Steve Schapiro
Come see this important exhibition open through December 10 at the Miami Univeristy Art Museum, Tues-Sat and late on second Wednesdays.

During the turbulent 1960s, Steve Schapiro was there with his camera capturing some of the most iconic moments of the Civil Rights Movement. Schapiro was also one of the leading photographers to document the activities, training, meetings, and so much more that developed as part of the efforts to help register Black voters in the deep South during the historic 1964 Freedom Summer campaign. The exhibition includes photographs taken on the campus of the Western College for Women campus in Oxford (now part of Miami University) during Freedom Summer '64. This exhibition is supported by Cincinnati FotoFocus and Richard and Susan Momeyer. To learn more about the exhibit visit - A Lens for Freedom: Civil Rights Photography by Steve Schapiro web page.


---
Ace Week
Tuesday, Oct. 25 - Thursday, Oct. 27 | 12-3 p.m. | C-Suite, Armstrong 3032
Ace Week, formerly known as Asexual Awareness Week, is a fun-filled series of programming dedicated to the celebration of Ace-spectrum students and their identities. Join us near the indoor slant walk on Tuesday to learn more about the week's events including a Let's Talk: Ace Myth Busting, a student social, and a new Safe Zone elective reveal on Ace identities.
Sponsored by the Center for Student Diversity and Inclusion
---
Disability Identity and Exploration Film Series - Crip Camp
Tuesday, Oct. 25 | 5-7:30 p.m. | Shriver Center, Admissions Auditorium (1st Floor)
Crip Camp started in 1971 at Camp Jened, a summer camp in New York described as a "loose, free-spirited camp designed for teens with disabilities". The film focuses on those campers who turned themselves into activists for the disability rights movement and follows their fight for accessibility legislation.
Sponsored by the Miller Center for Student Disability Services
---
Student Perspectives on Mental Health
Thursday, Oct. 27 | 2:30-4 p.m. | Armstrong Student Center, Room 1086
Please join us for an open discussion with a panel of Miami undergraduate students about their mental health struggles and concerns while navigating higher education. Students will share their experiences, what has worked for them and what supports they currently need. The discussion panel will be followed by a Q and A with the audience.
Sponsored by Disability Studies, the Office of Institutional Diversity and Inclusion, and the Miller Center for Student Disability Services
---
Coffee and Conversations with the Students with Disabilities Advisory Council
Thursday, Oct. 27 | 4:30-6:30 p.m. | Shriver Center, Room 310
Coffee and Conversations is a panel-style event designed to allow students with disabilities to share their Miami experience with campus members.
Sponsored by Students with Disabilities Advisory Council and the Miller Center for Student Disability Services
---
Sandra Uwiringiyimana – "How Dare the Sun Rise"
Hamilton Campus
Thursday, Oct 27 | 7 p.m. | Harry T. Wilks Conference Center
Sandra Uwiringiyimana is a women's rights activist, refugee advocate, and acclaimed author. Her memoir How Dare the Sun Rise: Memoirs of a War Child (2017) is the inspiring true story of a young woman from the Democratic Republic of Congo who survived a massacre and lived to tell the story. She tells her tale of survival, immigrating to America, and overcoming her trauma through art and activism. In this powerful presentation, Uwiringiyimana will speak to questions of human rights and refugee policy in today's turbulent world.
Co-sponsored by the Miami Regionals Office of Public Programming, the Menard Family Center for Democracy, the Miami Regionals Office of Diversity and Multicultural Services, and the Miami Regionals Honors Program.
---
Dragonfly Diversity Cafe Virtual Talk & Discussion: Co-Designing Conservation With (not for) Communities
Oxford Campus
Thursday, Oct. 27 | 7:30-8:30 p.m. | Shriver Center, Room 310
Dragonfly's twelfth Diversity Cafe features Kayla Cranston. Dr. Kayla Cranston is Director of Co-design Science and Innovation at Antioch University New England where she leads environmental professionals and surrounding communities through co-design processes to collaboratively create conservation programming with the humans who will be impacted by that programming the most. She designs and implements science-based strategies to increase long-term engagement in conservation programming with an eye for inclusive evaluation practices to promote a sustainable relationship between a diverse population of humans and nature. To learn more about this event and register, visit Dragonfly Diversity Cafe Virtual Talk & Discussions.
---
Approaches to Assessment of International (ELL) Students' Writing
Oxford Campus
Tuesday, Nov. 1 | 11:00 am-12:20 p.m. | MacMillian Hall, Room 12
Thursday, Nov. 3 | 11:00 am-12:20 p.m. | Zoom
Join the English Language Learner Writing Center in their upcoming workshop as they explore the factors influencing decisions and approaches to grading English Language Learner (ELL) students' writing in content-area courses. Participants are asked to bring a writing assignment to assess in light of the discussion. To learn more about this workshop and register for either the in-person or Zoom session, visit the Workshop Registration Form.
---
Annette Gordon-Reed, "On Juneteenth - The Essential Story of 'Emancipation Day' and Its Importance to American History."
Oxford Campus
Thursday, Nov. 10 | 7 p.m. | Shriver Center, John Dolibois Rooms
In June 2021, the United States government formally recognized Juneteenth -- a long-standing celebration of the formal end of slavery in the nation -- for the first time as an official federal holiday. In this talk, acclaimed historian Annette Gordon-Reed -- winner of both the Pulitzer Prize and the National Book Award for The Hemingses of Monticello: An American Family (2008) -- will chronicle the nation's long journey from the Reconstruction era to the present, highlighting how the nation's past encounters with racial injustice help us to understand the nation's ongoing struggles to ensure equal justice under law.
Annette Gordon-Reed is the Carl M. Loeb University Professor at Harvard Law School and a past president of the Society for Historians of the Early American Republic.
Presented by the Menard Family Center for Democracy with support from the Department of Humanities and Creative Arts and the Department of History's McClellan Fund.
Three: Celebrations and Recognition
Higher Education Excellence in Diversity (HEED) Award

For the third time in a row, Miami University has been awarded
INSIGHT to Diversity's Excellence in Diversity
award. The HEED Award recognizes colleges and universities that demonstrate an outstanding commitment to diversity and inclusion. It focuses on the recruitment and retention of students and employees, leadership support for diversity, campus culture and climate, supplier diversity, and many other aspects of campus diversity and inclusion.
---
International Diversity Film Festival

Miami University Symphony Orchestra's film titled "The Curious Happenings of Chokfi and Kokopelli" was showcased at the 2022 International Diversity Film Festival in August, 2022. "The Curious Happenings of Chokfi and Kokopelli" is part of the nine-episode online concert series — "
We Gather Together in Music: A Concert Series of Diversity, Equity and Inclusion"
— created by the Miami University Symphony Orchestra (MUSO) during the spring 2021 semester. The festival recognizes and showcases narrative and documentary features and shorts, including web episodes.
Read more about this accomplishment.
---
Myaamia and BCRTA Partnership

To celebrate the 50th anniversary of partnership between the Myaamia Tribe of Oklahoma and the university, BCRTA and the Myaamia Center
unveiled a bus design
. The Oxford bus features artwork highlighting the Myaamia language.
Upcoming Religious Holidays and Holy Days and Inclusive Scheduling
October 24: Diwali/Deepavali (Hindu, Jain); Bandhi Chhor Divas (Sikh), Buddhist) - Known as the "Festival of Lights;" ("Day of Liberation") is a Sikh celebration that commemorates the day the sixth Guru of Sikhs, Guru Hargobind was released from Gwalior Fort and was able to secure the release of 52 kings.
---
October 25-26*: Birth of the Báb (Bahá'í)- Celebrates the birth of the Báb, one of the founders of the Bahá'í faith.
---
October 26-27*: Birth of Bahá'u'lláh (Bahá'í)- Celebrates the birth of Bahá'u'lláh, one of the founders of the Bahá'í faith.
---
October 31-November 1: Samhain (Pagan/Wiccan) – Festival honoring endings, beginnings, and the dead.
---
October 31: Reformation Day (Protestant Christianity) – Celebration in remembrance of the onset of the Reformation.
---
"*" denotes holidays that start sundown the day before. Please note that individual practices may vary. Please see the academic affairs calendar and complementing interfaith narrative calendar for policies and for more information, and regarding religious holy days and holidays observed by Miami Community members.
With Love and Honor,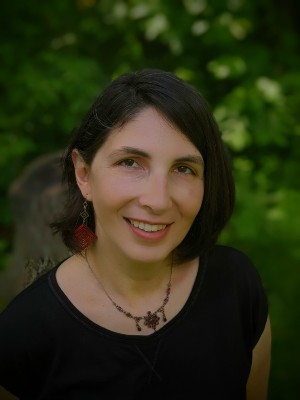 Cristina Alcalde, Ph.D. (she/her/hers)
Vice President for Institutional Diversity and Inclusion
Professor, Global and Intercultural Studies
vpDiversity@MiamiOH.edu