Entrepreneurship department ranked among top 10 public universities for 13th consecutive year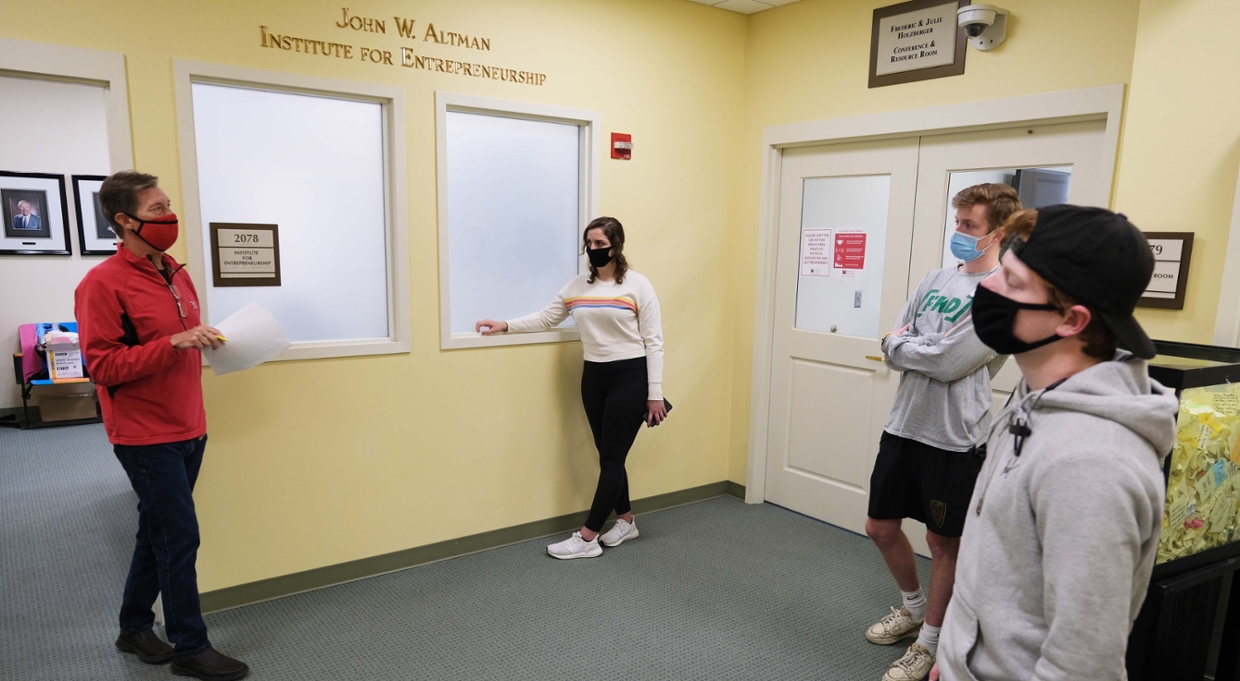 Nov 17, 2020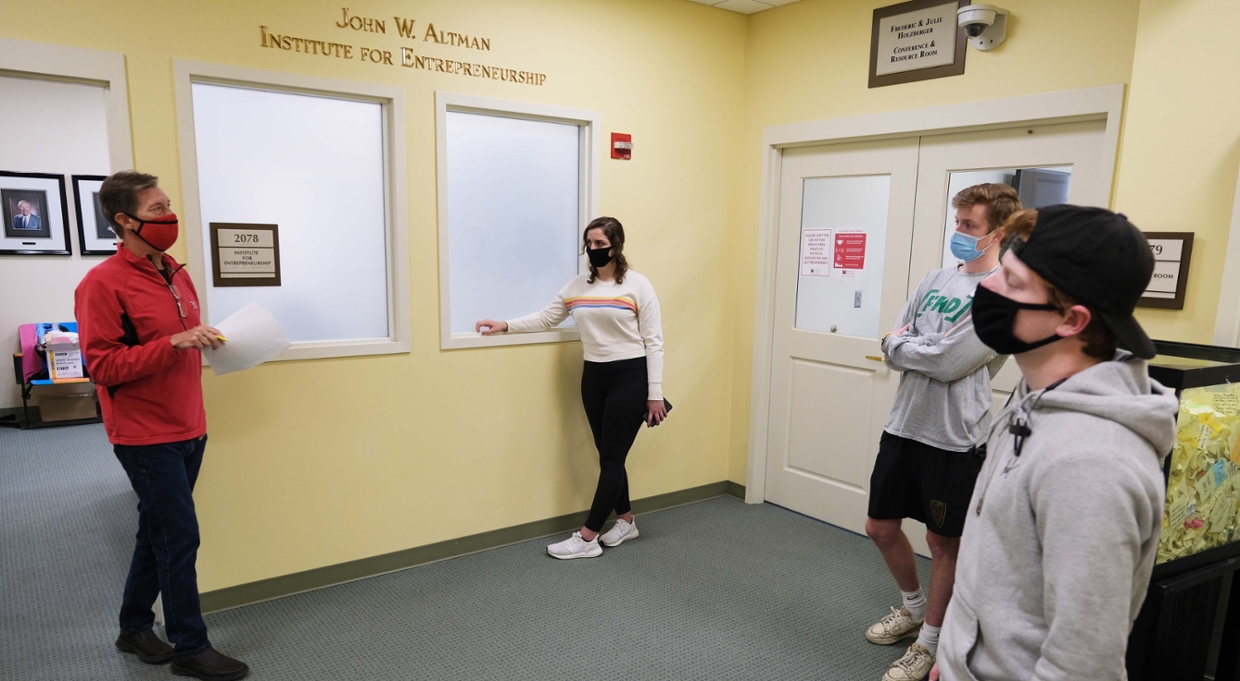 The Farmer School's John W. Altman Institute for Entrepreneurship has again been ranked among the best in the nation by Princeton Review and Entrepreneur Magazine, with a top 10 rank among public universities for the 13th year in a row.
"We are pleased with this year's recognition, but even more proud that our entrepreneurship program has stood the test of time - being named a top 10 public program for 13 consecutive years," Farmer School dean Jenny Darroch said. "The program includes students from every division in the university, adding invaluable skills and real-life experiences to whatever their course of study."
It's the latest recognition of the department's excellence, following closely upon being named the 2020 NASDAQ Center of Entrepreneurial Excellence by the Global Consortium of Entrepreneurship Centers. The NASDAQ award honors centers that have made enormous contributions in advancing entrepreneurship as the force in economic growth throughout the world.
"Congratulations to everyone at my alma mater Farmer School of Business (Miami University)! This is great news and it reflects relentless drive by FSB and the Altman Institute for Entrepreneurship to be the best in business and it also reflect great leadership at all levels," Dinesh Paliwal, board director at Nestlé and Bristol Myers Squibb, said. "As an alum and now serving on the Board of Visitors, I am very proud of the great academic excellence Miami University and Farmer School of Business have maintained."
"Last month's NASDAQ Award and the Top 10 ranking among publics for the 13h consecutive year in The Princeton Review and Entrepreneurship Magazine annual rankings are a source of pride for faculty, staff, students, and alumni," department chair Tim Holcomb noted. "It's exciting to see Miami's entrepreneurship program and institute recognized for its efforts to prepare tomorrow's entrepreneurial leaders to be 'job ready, day one.'"
The institute and undergraduate entrepreneurship program became a full department at the Farmer School earlier this year. Since 1992, it has had a cross-disciplinary focus that engages over 3,200 students annually – more than 15 percent of Miami University's undergraduates -- from 110+ different majors across campus with practice-based and immersive curricular and co-curricular programs that integrate with entrepreneurial ecosystem builders, and many opportunities to gain practical, hands-on experience.
"Miami's entrepreneurship program is preparing students to thrive in an ever-evolving business climate. Students in every major have access to the entrepreneurial experience and the opportunity to grow their skills in creative thinking, analytical problem solving, and innovation," Miami University president Gregory Crawford said. "These skills drive change across industries—from business to healthcare to education and the arts—and make Miami graduates highly competitive in the job market while allowing them to contribute to our economy and society in meaningful ways.
The Princeton Review creates the rankings from the results of a survey that asks schools to report on levels of their commitment to entrepreneurship studies inside and outside the classroom, using more than 40 data points. Topics included the percentage of faculty, students, alumni actively and successfully involved in entrepreneurial endeavors, the number and reach of mentorship programs, scholarships and grants for entrepreneurial studies, and the level of support for school-sponsored business plan competitions.