Entrepreneurship event to bring high-profile funders and founders to Miami University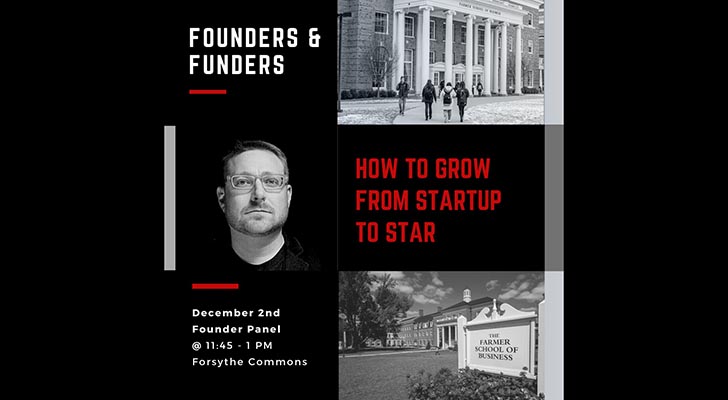 Nov 17, 2021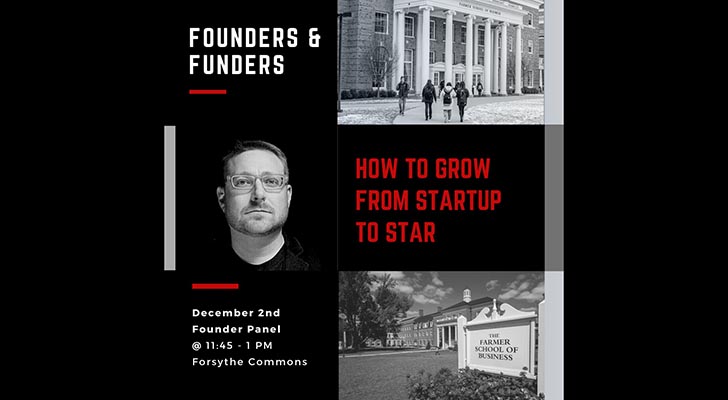 An event early next month will bring Miami University and Farmer School of Business students together with alumni who have founded or funded startup companies around the nation. The Dec. 2  event, titled "Founders and Funders: How to Grow from Startup to Star!" consists of two separate panel discussions to be held in the Forsythe Commons of the Farmer School and will be livestreamed to the public.
Jenny Darroch, Farmer School dean and Mitchell P. Rales Chair in Business Leadership, commented, "We are so pleased, but not surprised, by what our alumni have accomplished and the connection they maintain with the school when there are so many important things vying for their attention. Their engagement adds tremendous value to our students, allowing them to achieve even greater heights."
The 12 to 1 p.m. founder panel will be facilitated by Stuart Frankel, (MU '87), Founder and CEO at Narrative Science and Chair of the John W. Altman Institute for Entrepreneurship Advisory Board.  The founder panel includes eight Miami University graduates, three of whom have started "unicorn" companies, a term used in the venture capital industry to describe a privately-held startup company with a value of over $1 billion. Among them is Sean Lane, the founder and CEO of Olive AI Inc., which has raised almost $900 million to date, including a $400 million round led by Vista Equity Partners and Base10 Partners that valued the company at $4 billion, the largest VC round at the highest valuation in Ohio history .
The 1 to 2 p.m. investor panel will be led by David Willbrand, Chief Legal Officer at Pacaso, which closed a $125 million round in September that valued the company at $1.5 billion. David is a John W. Altman Institute for Entrepreneurship Entrepreneur-in-Residence. Panelists includes funders from across the country with a combined assets under management of more than $45 billion.
The founders run companies that employ almost 5,000 employees, have raised $2.25 billion in venture capital to date, and have a combined market value of almost $13 billion.
All panelists plus both facilitators have strong Miami University connections. Two are current John W. Altman Institute for Entrepreneurship Entrepreneurs-in-Residence while the remaining 15 (88%) are alumni, many of whom started their careers while students.
"With a month to go in 2021, the statewide tech sector in Ohio for the first time has surpassed $2 billion in outside investment and once again, Miami alumni are leading the way, accounting for more than 25% of the total amount raised by companies in Ohio. But the success our alumni enjoy isn't measured simply by how much funding they've raised," institute director Tim Holcomb said. "Alumni-led companies like Arrive Logistics, Credit Karma, GoHealth, Olive AI, and OROS are setting the bar for tech innovation in logistics, financial services, insurance, digital health, and apparel technology. They are joined by Miami alumni at more than 300 venture capital and growth equity firms across the U.S., and we are fortunate to have an amazing group of those founders and funders willing to 'pay it forward' with our students at this event."