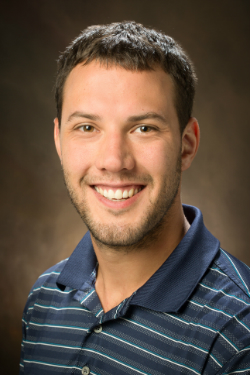 Jarrid Baldwin
Jarrid Baldwin (ciinkwia) is a citizen of the Miami Tribe of Oklahoma and was raised in Montana and Indiana. He grew up learning and speaking Myaamiaataweenki 'the Myaamia language' alongside his three siblings and has participated in community gatherings, summer youth camps and cultural activities his entire life.

Jarrid graduated from Miami University in 2013 with a BA in Linguistic and Cultural Anthropology. While at Miami, he participated in the Myaamia Heritage Award Program, Native American Student Association (NASA), and studied abroad in Kenya, Tanzania, and Nicaragua. After earning his degree, he spent the next five years working for the Miami Tribe's Cultural Resource Office developing language materials and conducting outreach programs.

Jarrid's work as a language instructor developed into an interest in second language education. In 2018 he was accepted into the Second Languages Studies graduate program at the University of Hawai'i Mānoa. During his studies at UH Jarrid began developing the Neepwaankiita Certificate Program (NCP), a teacher training program designed to increase language proficiency among Myaamia program teachers. The NCP will be implemented in the fall of 2021.

After graduating with an MA from UH in 2020, Jarrid accepted a new tribally supported position as the Myaamia Language Coordinator in the College of Education, Health and Society at Miami University. In his current capacity, and as an affiliate of the Myaamia Center, Jarrid's primary professional objective is to increase Myaamia language learning opportunities, strengthen the presence of language in community programs, and train new language instructors. In addition to his language work, Jarrid has a strong interest in Myaamia storytelling and Stomp Dancing.
Publications
Baldwin, Daryl, Karen Baldwin, Jessie Baldwin, Jarrid Baldwin. (2013). Myaamiaataweenki Oowaaha: Miami Spoken Here. In: Bringing Our Languages Home: Language Revitalization for Families, Leanne Hinton (ed.), Heydey Books, Berkeley, California.