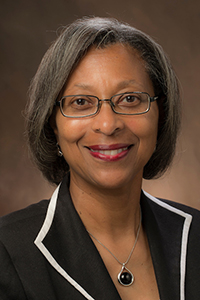 Susan Mosley-Howard
Dr. G. Susan Mosley-Howard is Professor and Dean Emerita and faculty affiliate in the Myaamia Center at Miami University. She obtained her Ph.D. in Educational Psychology from Michigan State University, has Master's degrees from Xavier University (Ohio) (Counseling) and The University of Michigan (Educational Psychology), and a Bachelor's degree in Psychology from The University of Michigan.
Dr. Mosley-Howard was a professor at Miami University for 32 years before retiring in June, 2015. She taught courses in counseling, human development, research methods and other areas of psychology and also served as a Dean. In addition, she obtained several research grants and made numerous scholarly presentations during her tenure.
Dr. Mosley-Howard has published articles and books on topics in human development & learning and mental health; her most recent book Mental Health Practice in Today's Schools: Current Issues and Interventions by Springer Publishers (NY) was published in 2014 with colleague Raymond Witte (also in the department of educational psychology). Her most recent journal article published in the Journal of College Student Retention, is entitled "Niila Myaamia (I Am Miami): Identity and Retention of Miami Tribe College Students" (2016) (with 4 Myaamia center colleagues). This research stems from the assessment efforts of the Myaamia Center examining the impact of cultural revitalization on tribal youth.
Dr. Mosley-Howard is a certified instructor of Mental Health First Aid, an 8-hour training course designed to give members of the public key skills to help individuals facing a mental health problem or crisis. Finally, she has also served on public and private school boards and supported community programs focused on youth well-being.