Miami names Amy Shoemaker new General Counsel
Former University of Louisville deputy poised to take reins of Miami University's legal team
Miami University President Gregory Crawford announced that the university has selected Amy Shoemaker as its new vice president and general counsel, effective Jan. 18. In this role, Shoemaker will be responsible for the coordination and supervision of all legal matters involving Miami University's Board of Trustees as well as all officers and employees acting on behalf of the university and its affiliated entities.
Shoemaker is currently the deputy university counsel and associate athletic director for administration at the University of Louisville, where she has worked for 15 years.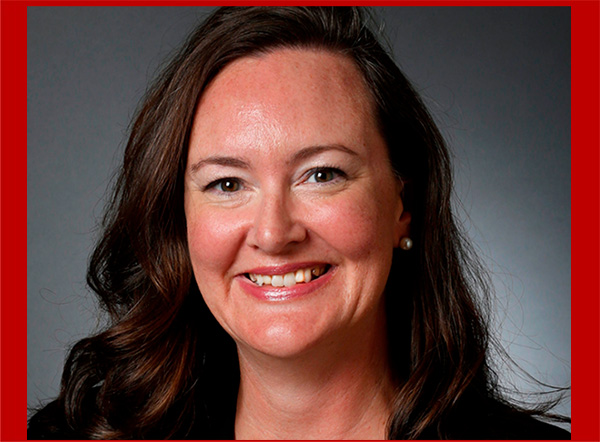 Amy Shoemaker
"We are thrilled to welcome Amy to Miami University," said Miami University President Greg Crawford. "Her multifaceted legal background and higher education experience are exemplary. I am confident that she will continue to positively build upon the great work of our legal department." 
Serving on the President's Executive Cabinet at Miami, Shoemaker will provide proactive legal advice and consultation on a wide range of legal-policy matters, compliance, and risk management, and provide a wide range of legal services in areas including, employment and benefits, regulatory compliance, immigration, information technology, business, contracts, student affairs, intellectual property, and real property. In addition, she will serve as the university's chief ethics officer.
"This opportunity is a dream come true -- Miami is a prestigious public university with a focus on undergraduate teaching excellence and the holistic student experience, on a gorgeous campus in a lively college town," Shoemaker said. "By serving in higher education, which feels in many ways like a vocation to me, I get to contribute to supporting young people. I had a wonderful educational journey with many mentors, and I am so humbled to be able to pay that forward."
At the University of Louisville, Shoemaker is a member of the athletics senior leadership team and oversees internal functions including human resources, legal, contracts, risk management, student conduct and staff development for Athletics. Previously at the university, she served as associate university counsel, overseeing much of the employment, immigration, and student affairs-related legal issues.
Shoemaker served on multiple university-wide committees, including diversity-focused task forces such as the Committee on Diversity and Racial Equality (CODRE), the Commission on the Status of Women, and the Cardinal Anti-Racist Agenda, as well as the Behavioral History Review Committee for Admissions, a strategic planning subcommittee, the Faculty Accountability Committee, and a governance and administration subcommittee. She has also served as adviser for student government groups and mentored students interested in law and athletic careers. 
"I have had wonderful opportunities at the University of Louisville that have allowed me to engage in so many areas of university law, beginning with immigration and ending with Power 5 athletics," Shoemaker said. "The most important thing to me was leading by example with integrity and empathy. I hope to do the same at Miami, while living up to the high standard set by Robin Parker, who is quite the legend in the higher education law community."
Shoemaker succeeds Parker, who announced her retirement earlier this year after serving Miami University since 1994.
"Robin Parker's service and dedication to Miami University has been extraordinary," said Crawford. "Her leadership and advice have strengthened Miami in numerous ways. She has built a strong legal department and we are so thankful for all she has done to move this institution forward."
Prior to serving in higher education, Shoemaker was a litigation attorney for Louisville-based law firm Middleton Reutlinger from 2002-06, where she practiced in the areas of commercial, business, and employment law. She began her law career in 2000 as an attorney with Steptoe and Johnson, in their employment law practice group.
Shoemaker earned her bachelor's degree in government from William & Mary in 1997 and her law degree from the University of Kentucky in 2000.