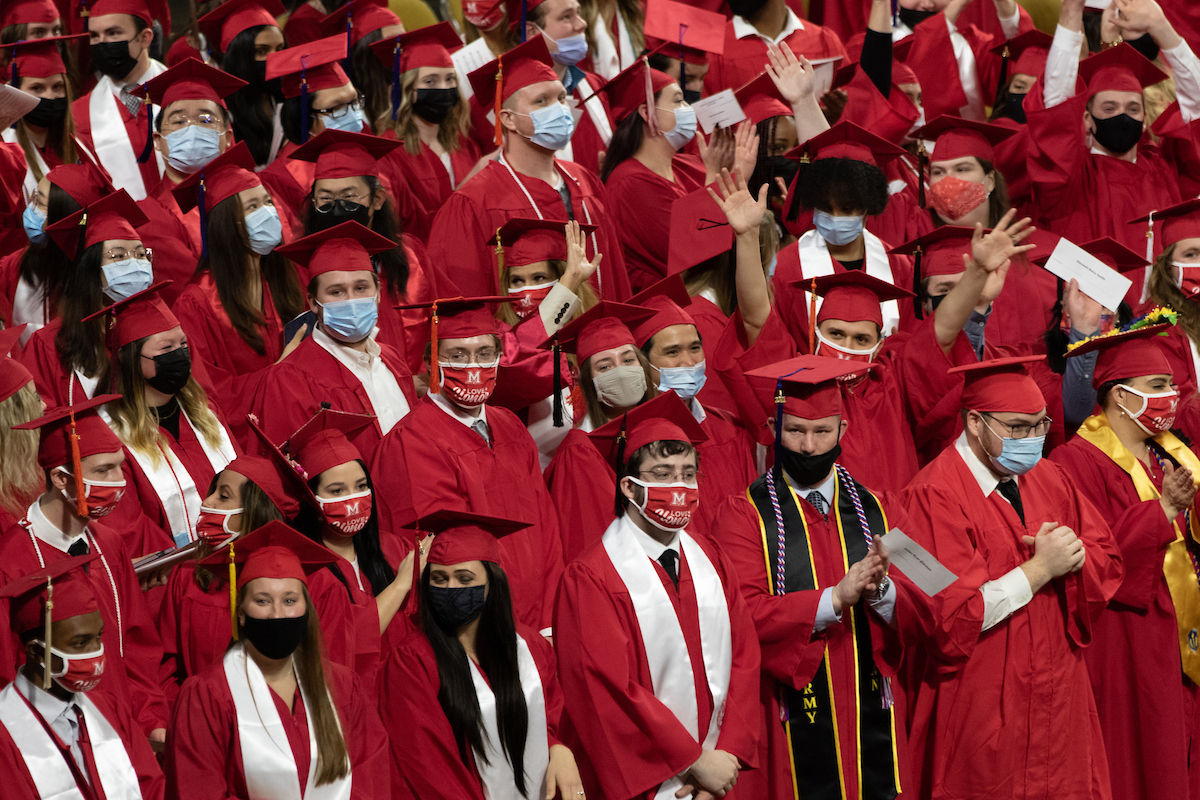 Miami University awarded 1,084 degrees during fall commencement to a 2021 December graduating class who persevered through the COVID-19 pandemic.

"Together, we navigated one of the most disruptive times in higher education – in fact, one of the most disruptive times in the past century," said President Gregory Crawford referring to the pandemic. 

President Crawford presided over the conferral of diplomas which included 28 certificates, 67 associates, 727 bachelor's, 255 master's, and 7 doctorates.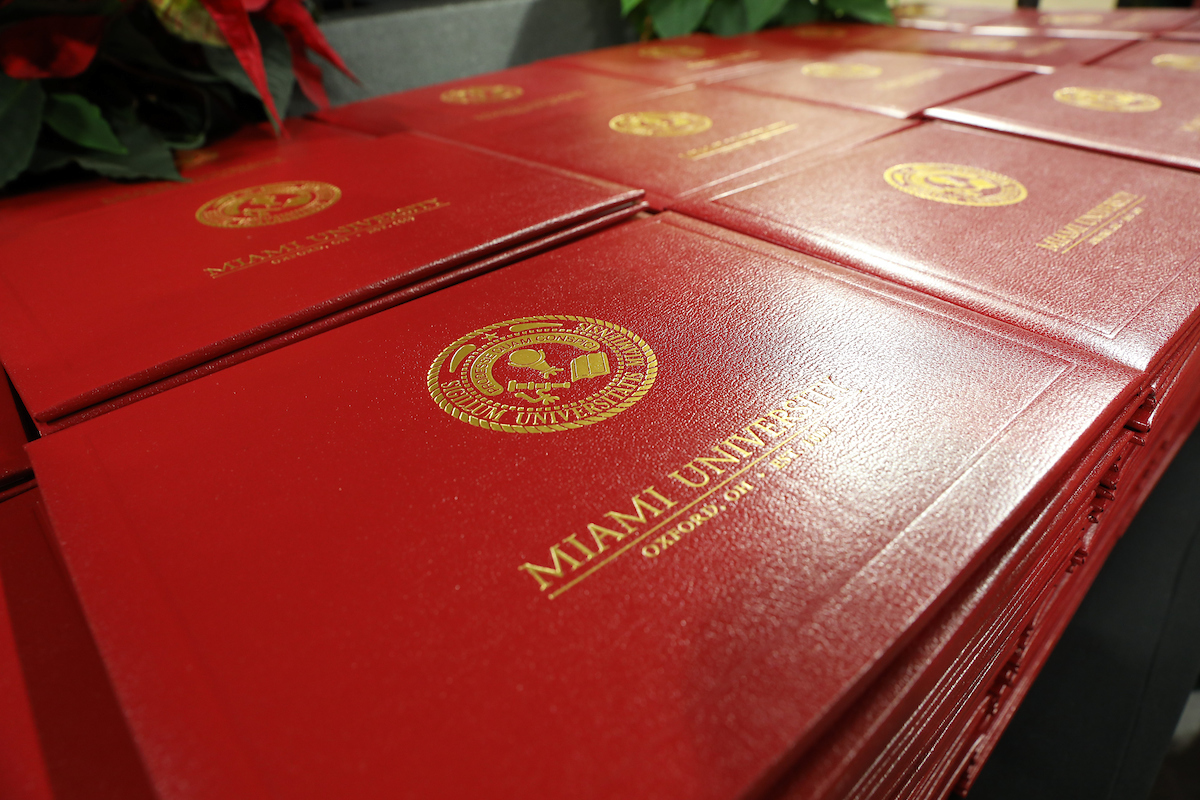 "You take Miami's DNA into the larger world. You have embraced 'the spirit, academic rigor, opportunities, and challenges of a Miami Experience.' You are prepared to impact the world by engaging others in the shared project of elevating the well-being of individuals and society. You are empowered." 

Tom Crist, professor and chair of biology and the featured keynote speaker, congratulated the graduates but said their hard work is only just beginning, and Miami has provided them with a strong foundation to succeed.

"I, too, have hope for your generation to bring about the changes that are needed for a more sustainable future for you and your children," he said. "I believe a Miami education has given you the education and the tools to meet these challenges."

Crist, who joined Miami in 2014, is a world leader in his field of terrestrial ecology. He has developed analytical tools that help to understand how biodiversity responds to habitat fragmentation, invasive species, agriculture, and other human influences. 

Crist is one of two recipients of the 2021 Benjamin Harrison Medallion, named for the Miami alumnus and 23rd president of the United States. The award is one of Miami's most significant recognitions and has the inscription of "For Outstanding Contribution to the Education of the Nation."

Other recognitions during commencement included the awarding of Honorary Doctorates of Humane Letters.
Richard "Rick" Forsythe (Miami '61), entrepreneur.
Sylvia Gaye Stanfield, a retired U.S. Ambassador to Brunei Darussalam and a Western College for Women alumna.
Douglas "Doug" Lankford, chief of the Miami Tribe of Oklahoma.
Nichole Mustard (Miami '95), co-founder and chief revenue officer of Credit Karma.
"The efforts and accomplishments of these extraordinary individuals exemplify Miami's mission and values," President Crawford said. "Their contribution, passion, and commitment to advancing technology, mentorship, financial literacy, and inclusion and cultural understanding have had an indelible impact on Miami University, the community, and beyond."

Miami University students consistently show strong outcomes in career surveys after graduation. Miami's First Destination survey for 2019-2020 reports that 97% of graduates were employed or furthering their education by the fall of 2020.