ELEVATE-ing DEI in professional spaces
Register now to attend March 3 conference geared toward examining implicit biases and bolstering DEI in global workforce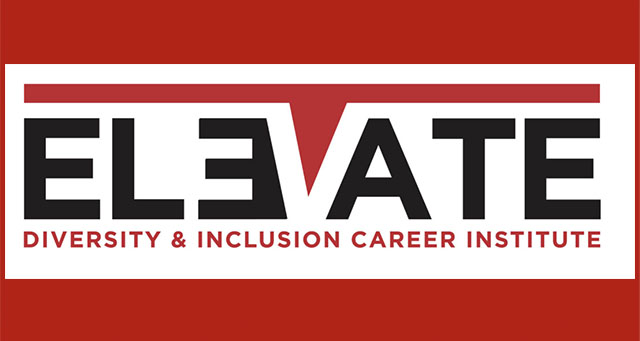 Miami University students, faculty, and staff will come together with industry leaders 11 a.m. to 1:30 p.m. March 3 to identify ways to advance inclusion, equity, and diversity in professional spaces. Hosted by the Center for Career Exploration and Success, ELEVATE is a conference style event featuring a "reverse career fair" with employers, access to multicultural organizations, and an interactive session examining implicit biases and the effects these biases have on the workplace. 
The event will be held at Armstrong Student Center Pavillion. Registration for the event will close on Feb. 28, or when the event reaches capacity. A free lunch will be served. 
"ELEVATE is a strategy to build a bridge between academia and professional spaces," said Tekeia Howard, Miami's director of career equity and access, and ELEVATE organizer. "Through this event, we seek to broaden cultural awareness, competency and leadership knowledge to help prepare all for success in a global workforce." 
After the reverse career fair with employers—Bridgelogistics, Rocket Central, Deloitte, Oatey, Zeno Group, and EJ Gallo, Deloittee, PNC, DJJ, Ankura—ELEVATE will feature a keynote address by Bryant T. Marks, founder and chief equity officer of the National Training Institute on Race & Equity. A professor of psychology at Morehouse, Marks will speak on "The Bias of Good People."
The hourlong interactive presentation is designed to nudge the audience to unmask their unconscious attitudes or beliefs. During the session, Marks will not only provide a clear description of implicit bias, but also describe its causes, consequences, measurement, potential solutions, and implications for employees and organizations. 
Marks is a minister, researcher, trainer, and award-winning educator. He has provided diversity, equity, and inclusion training for 18 years. His personal and professional mission is to develop the knowledge, wisdom, and skills of others that will allow them to reach their full potential and live their lives with purpose and passion.He is the Founding Director of the National Training Institute on Race and Equity.