Mental Health Matters: Live virtual seminars available to all Miami faculty and staff March 30
Topics include peer support, self-care, and additional resources and support information followed by an anonymous Q&A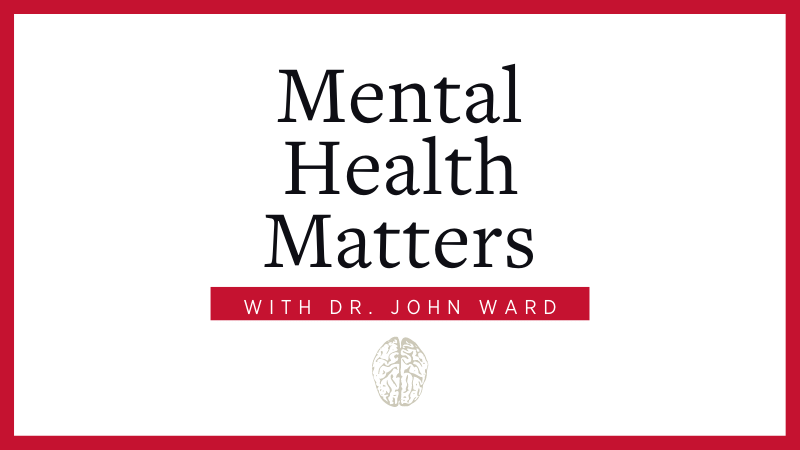 Mental Health Matters: Live virtual seminars available to all Miami faculty and staff March 30
In an effort to support faculty and staff during a time when many people are increasingly navigating a world of novel stressors and uncertainty, Miami University will offer live virtual seminars designed to cultivate, nurture, and renew mental health and wellness.
Mental Health Matters will be led by John Ward, licensed clinical psychologist and director of Miami's Student Counseling Services, on Wednesday, March 30. 
No registration is required. Attendees will not be identifiable to anyone, and questions can be sent anonymously and directly to the host during a live Q&A.
Mental Health Matters will cover topics such as peer support and self-care, offer additional mental health resources, and support information, and more.
"The Miami community is composed of resilient members who have persevered through the most challenging times in our generation," said Miami University President Gregory Crawford. "We know that the pandemic has impacted members of our campus community in a host of different ways. We care about the well-being of our students, our staff, and our faculty. This seminar aims to empower everyone with tools necessary for our emotional wellbeing and thriving in this rapidly changing world."
Mental Health Matters will explore how the Miami community can help and support one another, while also capitalizing on our collective wisdom and strength.
To further promote mental health and wellness, the University Lecture Series will also host an upcoming event with actor, writer, and mental health advocate Sean Astin, "I Can Carry You: Destigmatizing Mental Health," 7:30 p.m., Monday, April 4, in Hall Auditorium. 
This Lecture Series event is free to the public and can be attended either in-person (ticket required) or

virtually

(passcode 316699).
Additional information and resources are also available:
Miami's Employee Assistance Program (EAP) provides free and confidential assistance to those navigating personal or other related matters that affect mental and emotional wellbeing. The program is available to all full and part-time faculty and staff and their household members. It offers access to confidential, professional support, 24 hours a day, 365 days a year.
The EAP program includes:
Live, immediate assistance. Call toll-free, 24/7 (1-800-227-6007) for a consultation with a licensed mental health professional.

Face to face counseling services, including five counseling sessions per person, per occurrence.
 An expansive collection of additional online resources are also available:
Mental Health

: Family conflict, couples/relationships, substance abuse, work/life balance, stress, depression/anxiety, grief and parenting.
Life Coaching

: Life transitions, communication skills, stress and time management, work/life balance, managing multiple projects, goal setting/action steps, improving relationships, living a more purposeful life.
Work/life Resources

: Childcare, eldercare, housing, transportation, adoption, education, pet care, household errands.
Legal/Financial Assistance

: Divorce/custody, bankruptcy, criminal, estate planning/wills, homebuying, real estate, foreclosure prevention, personal injury/malpractice, major life event planning, retirement planning.
Medical Advocacy

: Insurance navigation, doctor referrals, health care transportation, discharge planning, care transition, durable medical equipment, geriatric care, medical appointment preparation.
Miami's medical health insurance provider (Anthem)
Members of the Miami Medical Plan have access to mental health providers, programs, and facilities located throughout the United States. In addition to the coverage provided by the health plan, Anthem facilitates 24/7 access to providers through their website, Anthem.com, and through Apps like Sydney, Engage, and Live Health Online (available for android and iPhone).