The Wrap-Up: February 2022
Authors, Accolades, and Achievements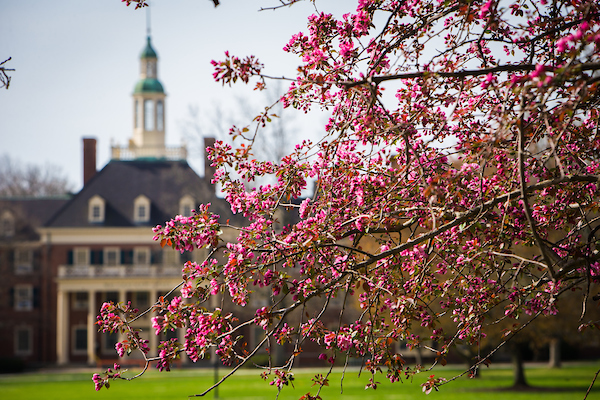 The Wrap-Up: February 2022
Bryan Van Scoy, assistant professor of Electrical and Computer Engineering, recently received the 2021 IEEE Control Systems Magazine Outstanding Paper Award. Van Scoy and five co-authors were honored during a virtual conference of the Institute for Electrical and Electronics Engineers (IEEE) Conference on Decision and Control. Their paper, titled "Tutorial on Dynamic Average Consensus: The Problem, Its Applications, and the Algorithms," focuses on the basic algorithms that multiple agents, such as drones, computers, or cell phones, can use to cooperatively solve complex problems.
Rodney Coates, professor of Global and Intercultural Studies, participated in the History of Voting Rights in America webinar hosted by Cincinnati anchor/reporter Courtis Fuller and presented by the HTV African American + Black Employee Resource Group and the Hearst Newspapers Women of Color Affinity Group.
Ganiva Reyes, assistant professor of Teacher Education, has been selected for the Early Career Award from the American Educational Research Association's Special Interest Group on Critical Issues in Curriculum & Cultural Studies. The Early Career Award recognizes a scholar in the early stages of their career who has conducted a distinguished program of cumulative education research in any field of educational inquiry.  
Katherine Cho, assistant professor of Educational Leadership, has received the Spencer Foundation Award for her project, "A Laborious Space: Experiences and Working Conditions of Campus Staff of Color amidst COVID-19." The award invests in education research that cultivates learning and transforms lives.
Want to see your news in The Wrap-Up? Email us at newsinfo@MiamiOH.edu