Miami names Terry Moore its Chief Audit Officer
As head of IACS, Moore will provide independent and objective audit and advisory services for all campuses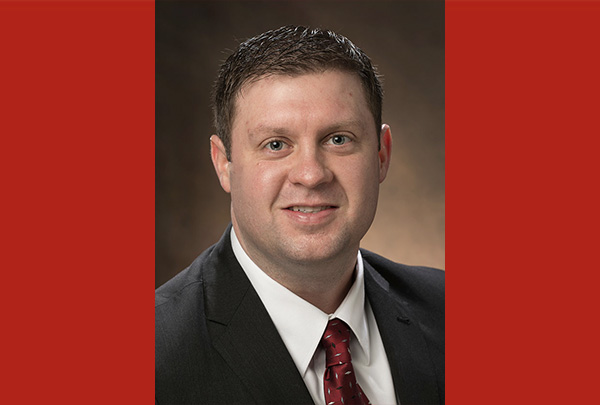 Terry Moore was named Chief Audit Officer, effective April 1, after holding the interim position since July 1, 2021, upon the retirement of Barbara Jena.
Moore will lead Miami's Internal Audit & Consulting Services (IACS) department. IACS staff provide university leadership with independent and objective audit and advisory services for all of Miami's campuses.
"One of the great contributions that Barbara Jena made during her career as Miami's chief audit officer was the development of her staff," said David Creamer, senior vice president for Finance and Business Services. "Terry Moore joins several other past members of the audit staff who have gone on to leadership roles at Miami. He is a talented and dedicated Miamian whom I look forward to joining the financial leadership team."
A 2014 Miami alumnus, Moore started at Miami's Regionals Hamilton campus and completed his bachelor's degree in Accountancy at the Farmer School of Business,. Moore first joined IACS in 2014 as a student auditor, and served as associate and senior associate auditor prior to holding the interim position. 
"Our first goal is to find another talented individual to join our incredible team: Qi Zhang, associate auditor, and student auditors Ashley Britton and Will Bauer," Moore said. "We'll also further modernize the office by increasing our use of technology to analyze data. With such a small staff, it is critical that we continue to find innovative ways to more efficiently and proactively advise management on the effectiveness of internal controls."
Moore is a Certified Internal Auditor and Certified Fraud Examiner. He is also active in Miami's Lean continuous improvement program, and serves as a Senior Department Lean Leader for several departments within the Finance and Business Services division.