Headline Highlights: Miami and Miamians in the news in April
Our editors' picks for April provide a snapshot of recent news media coverage: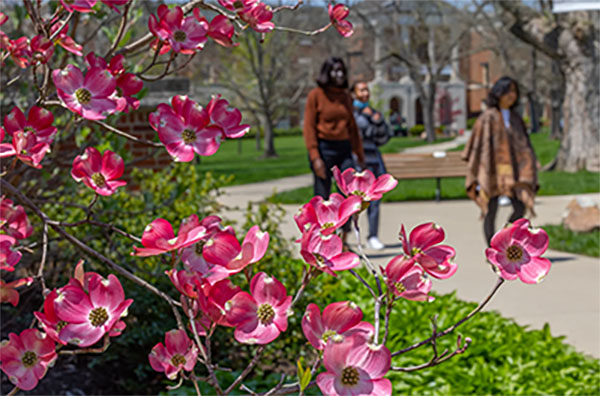 See all weekly Miami Media Highlights on our University News and Events website. 
Our editors' picks for April  provide a snapshot of recent news media coverage:
CNN, April 3: Experts: Religion Crucial to Putin's Goal of Empire
Scott Kenworthy, associate professor of Comparative Religion, is quoted in this article about the war in Ukraine and the Russian Orthodox Church. This also appeared in: The Wall Street Journal, April 3: In a Pennsylvania Town, a Ukrainian Church and its Russian Neighbor Navigate Wartime Tensions. 
TheScientist, April 4: Unearthing the Evolutionary Origins of Insect Wings
Yoshi Tomoyasu, associate professor of Biology, is quoted in this article on evolution of insect wings. 
Fast Company, April 5: Job hopping shouldn't be your first instinct. Try 'job crafting' instead
Scott Dust, Raymond E. Glos associate professor of Management, writes about the need to 'job craft.'

 
Volt, April 6: Making Higher Ed Marketing More Inclusive
This broadcast featuring Jamie Hunt, Vice President and Chief Marketing and Communications Officer, discusses the importance of DEI and having it authentically become who the institution is, in ensuring inclusive marketing.
AARP, April 14: COVID-19 Death Rate in Nursing Homes Plummets, but Experts Say it's Still too High
This article reports on the AARP analysis findings conducted by Miami University's Scripps Gerontology Center that COVID-19 death rates in nursing homes are declining. 
USA Today, April 15: Russia's Victory Day on May 9 could mark key deadline in its invasion of Ukraine
Hannah Chapman, Dawisha assistant professor of Political Science, is quoted in this article about an upcoming national holiday in Russia that could be an important milestone in the invasion of Ukraine. 
Scientific American, April 19: Drones Could Spot Crime Scenes from Afar
Mark Krekeler, associate professor of Mathematical and Physical Science, is quoted in this article about drones being considered as new forensic tools.
Yahoo! Life, April 19: Everything You've Been Told About Weight May Be Wrong
Jeffrey Hunger, assistant professor of Psychology, is quoted in this story about diets and the misperception that weight and health are always linked. 
The Bharat Express News, April 22: Scientists Fear War in Ukraine will Worsen Wildfires in Siberia
Jessica McCarty, associate professor of Geography, is quoted in this article on the effects that the war in Ukraine could have on global warming.