'Labor of love' leads to development opportunity
Six-month program focuses on communication of the impact of undergraduate research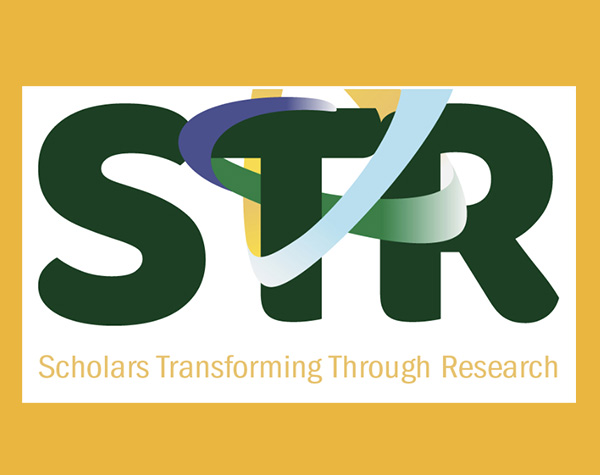 Communicating research has long been a point of emphasis for Joyce Fernandes, director of Undergraduate Research. That focus made the Council on Undergraduate Research 2022-2023 Scholars Transforming Through Research (STR) Program a perfect match for Fernandes and two Miami University undergraduate students.
Fernandes, a professor of Biology, and undergraduates Cece Meinking and Maddie Webber will participate in the competitive application-based professional development opportunity. There are 62 institutions from 28 states, and Fernandes, Meinking, and Webber are the only representatives from a university based in Ohio. Each team consists of a campus representative and one to two undergraduate students. 
The six-month program, which begins in October and runs through April 2023, is aimed at developing communication and advocacy skills which will empower students to convey the power of the high-impact practices of undergraduate research, scholarship, and creative inquiry experience to diverse stakeholder groups.
"Our hope is to continue offering programming in the area of communicating research with general audiences and to use the two team members as ambassadors/facilitators over the course of their time at Miami," Fernandes said.
Fernandes also noted the intention to integrate efforts with Miami's office for advancing strategy, partnerships, institutional relations, and economy (ASPIRE) and University Communications and Marketing, as well as with stakeholders in admissions, alumni engagement, and career services.
These collaborations allowed Fernandes to showcase stories about undergraduate research. That included providing feedback on close to 100 narrative assignments developed by students in the 2022 Undergraduate Summer Scholars Program. The partners played a significant role in planning and delivering a four-part workshop series on communicating research with public audiences and provided input into the instruction for developing research narratives.
 Meinking and Webber will be able to help with student-centered collaboration on campus, as well as develop undergraduate research ambassadors representing each of Miami's individual Colleges.
"This project on communicating research has been a labor of love for me since I launched it over four years ago," Fernandes said.