Miami students have chance to shine at Blink Festival
Art, projection mapping event is Oct. 13-16 in Cincinnati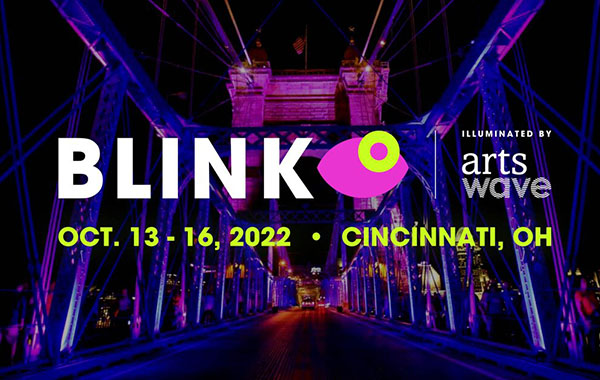 Visual artists from across the globe will converge in Cincinnati for this year's Blink Festival. Some of those artists will come from Miami University.
A dozen Miami University students will have their work, titled "Isolation/Unity/Community", projected onto the Hanke Building, 1130 Main St., during the Oct. 13-16 festival in Cincinnati. It's the first time back in Cincinnati since 2019 for the nation's largest light, art, and projection mapping festival.
Students participating in the project include Suhayla Batal, Daniel Cardenas, Madison Cox, Madison Cobb, JJ Garvey, Connor Harmon, Erica Kerman, Cody Luketic, Deckard Manne, Irene Nicholson, Evan Sweeney, and Lily Venerable. Their work, which communicates their experiences from the past two years during the COVID-19 pandemic, will potentially be seen by more than a million visitors to the festival.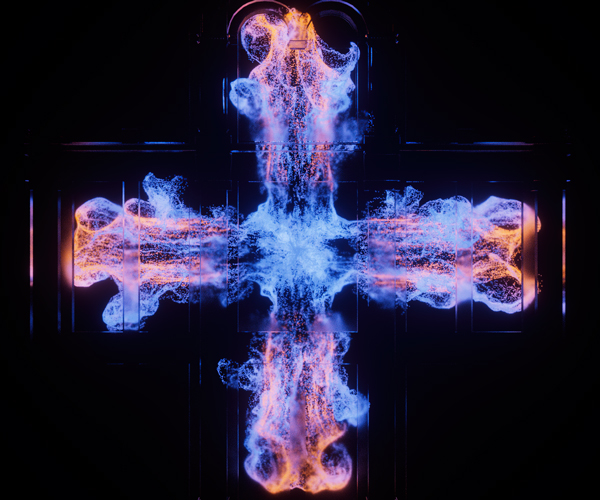 Student artwork that will be displayed as part of Miami's project at the Blink Festival.
"This has been such a blessing and such a great opportunity as a class to produce work on such a large scale," Cardenas said. "Everyone was able to work and contribute their vision. That's a really satisfying thing to do, to put that out there."
Cardenas said work began on "Isolation/Unity/Community" in August at the beginning of the semester. Students shared their experiences, bringing printed Google Slides that were arranged together to start to form a story.
After taking the time to decide how the piece would look and make people feel, the ideas and emotions were then split into sections. Students began animating in the program they were most comfortable with, followed by review and revision.
"We all have different skills and strengths in different animation programs, so it was really interesting to see all the different pieces from different people come together to form the whole project," Kerman said. 
It was also a chance for Miami students to come up with and execute the creative, said Ben Nicholson, an assistant lecturer for the Department of Emerging Technology in Business + Design in the College of Creative Arts. 
"The ideas are all theirs," said Nicholson, whose work focuses on entertainment and experience design. "We want everybody to have a chance to shine."
Shining its spotlight on artists is one of Blink's specialties. "Isolation/Unity/Community" will be one of 101 installations spread over 30 city blocks, according to the festival's website. 
Artists come from around the world, from Portugal to the United Kingdom, San Francisco to Providence, Rhode Island, to participate in the four-day event. Miami's installation features a narrative exploring the tools they've learned in insolation during COVID-19, as well as celebrating being together again.
Being together again, Cardenas said, was one of the best parts as the Miami artists shared their voices and ideas to create the final product.
"Seeing it now is really fulfilling," Cardenas said. "It's been worth it, seeing the process and where we've come."
Kerman spent this past summer working with Lightborne, a production company based in Cincinnati that will also have work featured at Blink. The festival includes murals, project installations, light sculpture and performance, live entertainment, and lighting effects. 
"I'm really looking forward to taking my family to see the pieces I worked on and exploring the wide variety of other installations from other artists," Kerman said. 
Projection mapping considers the existing architecture or design elements of a building and brings those surfaces alive with video projection.
The best way to know projection mapping, Nicholson said, is to see it. The Blink Festival is free and runs from 7-11 p.m. each night.
"It's definitely worth making the trip," Nicholson said. "It's something totally unique for Cincinnati, and something the city has definitely invested in."