Miami celebrates first-generation college students
National First-Generation College Celebration set for the week of Nov. 7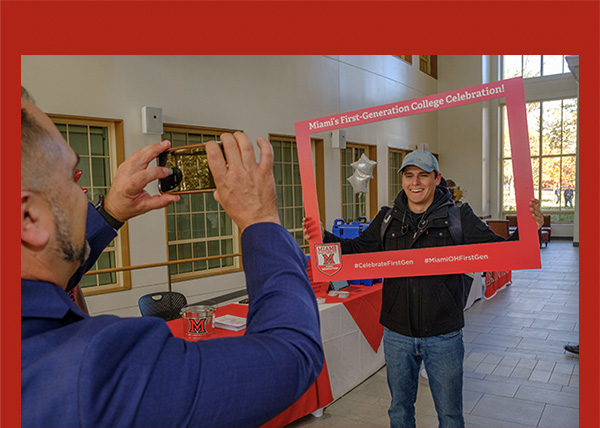 OXFORD, Ohio — Miami University will celebrate its 3,000+ first-generation college students during the week of Nov. 7 as part of the National First-Generation College Celebration.
Many events are planned, including a President's tailgate before the football team's nationally televised game against Ohio, a prospective student tour and panel, and a celebratory dinner hosted by the Miami Firsts student organization and residential affinity community.
Students who are among the first in their families to attend college are considered first-generation students. At Miami, this population includes students, faculty, staff, alumni, and those who identify as first-generation.
"I'm proud to be a first-generation college student because, through the power of education, I'm able to live the life my parents always hoped I would live," said Amitoj Kaur, Student Body president.
The National First-Generation College Celebration is meant to foster a community of first-generation college students and their allies while recognizing their resilience, tenacity, and achievements.
Other unique opportunities for Miami's first-generation students include the "Finding Your Path" career panel hosted by the Center for Student Diversity and Inclusion and the Center for Career Exploration and Success, the "Rise First" lunch-and-learn workshop sponsored by the Miami University Alumni Association, and the regional picture day held on the Hamilton campus.
The week's full calendar of events can be viewed on the Miami First-Generation Students website.