EHS faculty honored for social work and school psychology research
Understanding ways to break down barriers and make transformative changes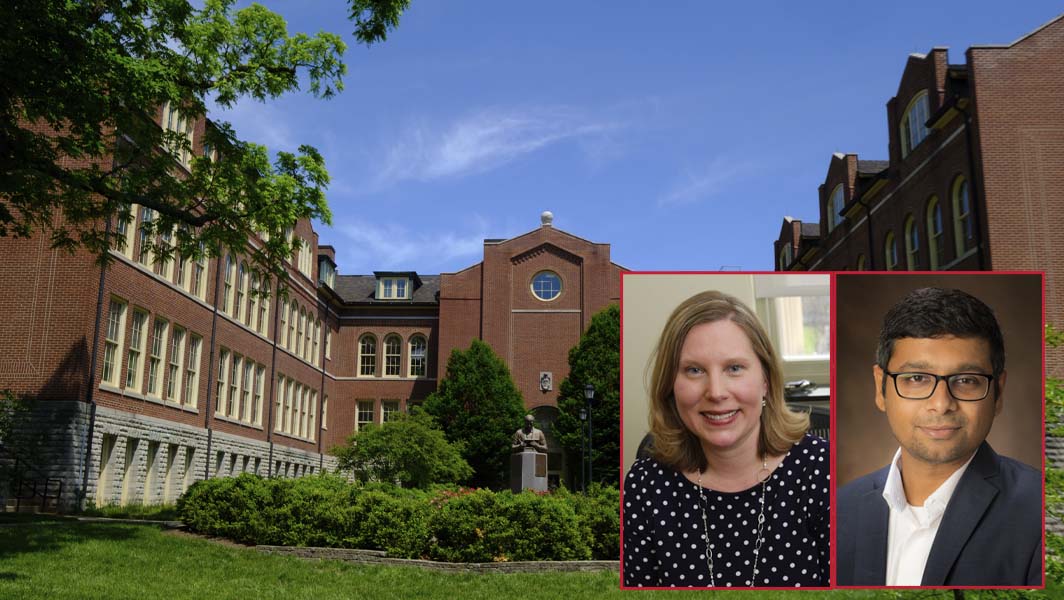 EHS faculty honored for social work and school psychology research
Two faculty from the College of Education, Health, and Society have been honored for outstanding publications in their respective fields.
Amy Restorick Roberts, associate professor of Family Science and Social Work and Scripps Gerontology Center research fellow, received the Rose Dobrof Award from the Association for Gerontology Education in Social Work (AGESW) for her article, "Barriers to Psychosocial Care in Nursing Homes as Reported by Social Services Directors," published in the Journal of Gerontological Social Work, the official journal of AGESW.
While Sujay Sabnis, assistant professor in the Department of Educational Psychology, was awarded the 2022 Article of the Year for the paper, "Use of Critical Theory to Develop a Conceptual Framework for Critical School Psychology," published in School Psychology Review, the official journal of the National Association of School Psychologists. 
Sabnis was also recognized as Reviewer of the Year for the Journal of Educational and Psychological Consultation. 
Breaking down barriers in Social Work
In her study, Roberts, along with her coauthors, examined the major barriers and factors associated with the level of psychosocial care - the care provided to address the emotional, social, and behavioral needs of nursing home residents. Services such as care planning, grief support, advocacy for resident rights, and support during care transitions, are essential to a person's quality of life. 
The most commonly identified barriers related to staffing shortages, as well as the need for staff in social services to assume additional, often extraneous responsibilities that impacted their overall efficiency and effectiveness. 
"There is a growing recognition that social services staff are assigned caseloads that are untenable for providing quality psychosocial and behavioral health care," Roberts said. "Our national study highlights trends regarding the barriers experienced by social services that can (and should) be remedied to improve outcomes. This study provides further evidence that staffing levels in social services should be increased overall, as well as adjusted to account for the different needs of short-stay versus long-stay residents." 
Toward transformational changes in school psychology
In his article, Sabnis, along with his coauthor, proposed a new conceptual framework designed to help the field of school psychology better address an array of mounting social injustices and oppressive processes including state-sanctioned violence against Black people, worsening economic and environmental crises, and more.
"The field of school psychology, like many other fields within K-12 education, is trying to evolve with changing times," Sabnis said. "There is a much greater focus on playing our part in creating a more equitable society. But oftentimes we try to do new things using the conceptual and analytical tools of the past, which makes changing much more difficult. So my colleague and I were trying to put forth a new direction for the field."
Their article discusses at least five lessons that researchers, practitioners, educators, and graduate students can learn from various critical theories and recent movements. 
"We wrote this paper when there were protests all around the country related to police brutality against George Floyd and Breonna Taylor, and so the paper talks about how our profession can engage with various social movements and learn from them, rather than staying detached," Sabnis said.