Miami University receives Green Achievement Award for Academia from Green Energy Ohio
"They are the innovators, collaborators, educators, and leaders in their respective fields throughout Ohio, and we are proud to honor them," GEO Executive Director Jane Harf said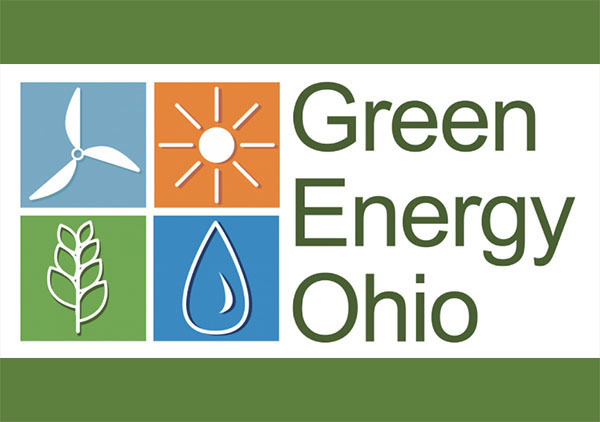 Miami University receives Green Achievement Award for Academia from Green Energy Ohio
Miami University received the 2023 Green Achievement Award for Academia from Green Energy Ohio, a statewide nonprofit organization dedicated to promoting sustainable energy policies, technologies, and practices. 
Recipients will be honored at an awards ceremony June 1 in Dayton. 
The annual Green Achievement Awards are presented to individuals, businesses, universities, nonprofits, and government and community entities "for the work they have accomplished in advancing Green Energy Ohio's (GEO) mission," GEO Executive Director Jane Harf said. "They are the innovators, collaborators, educators, and leaders in their respective fields throughout Ohio, and we are proud to honor them."
Miami was recognized for being a national leader among higher education institutions for facility efficiency improvements. 
Since implementing its Oxford campus Utility Master Plan in 2008, Miami has achieved an estimated $95 million in utility savings and has reduced energy-based carbon emissions by 57% per gross square foot (from 2008-2022).
This has been accomplished by moving off its legacy district steam system to simultaneous heating and cooling, low-temperature Heating Hot Water, and geothermal exchange for heating and cooling. 
By 2027, most of the buildings on the Oxford campus will be off steam and heated and cooled by geothermal or heating hot water.  
These efforts are part of Miami's path toward decarbonization. In September 2020, Miami joined with other colleges and universities to sign the Presidents' Climate Leadership Commitment to carbon neutrality and climate resilience.
Miami was also recognized for: 
LEED-certified buildings: Miami has 27 Silver and 5 Gold LEED Certified buildings, accounting for 31% of the building gross square footage (not including the Clinical Health Sciences and Wellness facility that opened this month). 

 

Committing to sustainability in the educational mission: The multi-disciplinary

Institute the Environment and Sustainability

(IES) offers four undergraduate co-majors in sustainability-focused areas and a professional master's degree in Environmental Studies (M.En).