Full weekend of events welcomes Class of 2027 to Miami
Convocation is Sunday at Millett Hall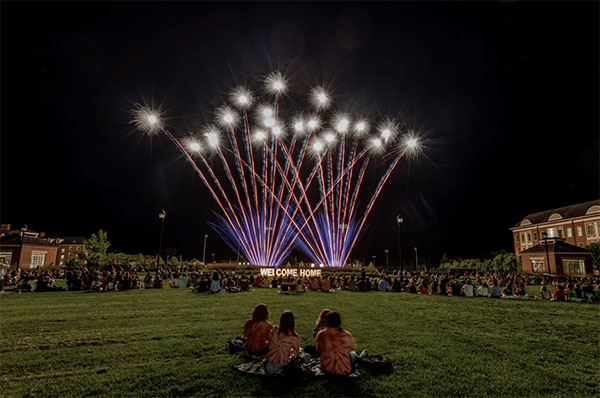 Miami University welcomes the Class of 2027 to its campuses this week with a host of activities.
More than 4,000 first-year students are projected to join the Miami family this semester. This year's first-year class features members from 47 states, plus Washington, D.C., and 43 countries (counting the United States).
Other highlights of the projected Class of 2027 include:
62% of the class is from Ohio

18% are first-generation students

The Class of 2027 has an average GPA of 3.84

15% of the Class of 2027 are multicultural students
Welcome Weekend 2023 spans most of the week and weekend, including Friday's RedHawk Ready, a new event dedicated to wellness, classroom preparedness, and community engagement.
Welcome Home with Miami Activities and Programming is 7-10:30 p.m. Friday night concluding with fireworks behind Benton Hall.
Welcome Weekend continues Saturday with several events, starting with Rise Against Hunger from 2-4 p.m. in Armstrong Student Center and ending with Saturday Under the Stars in Central Quad for an outdoor viewing of the movie "Top Gun: Maverick."
Love and Honor Convocation is 3:30-4:30 p.m. Sunday at Millett Hall. Convocation celebrates Miami's core values and prepares students for the upcoming academic year.
Another new event this year is the First Day of School pictures. Students can stop by the photo booth at Armstrong Student Center's East Court throughout the day for photo backgrounds, balloons, and light-up letters to take their "first day of school" photo and share on social media. 
Welcome Weekend is the start of the "First 50 Days" programming that will continue through the first few weeks of the semester. 
A new student guidebook also is available.