Miami named one of Ohio's 'Best Employers'
University lands on Forbes list for fourth straight year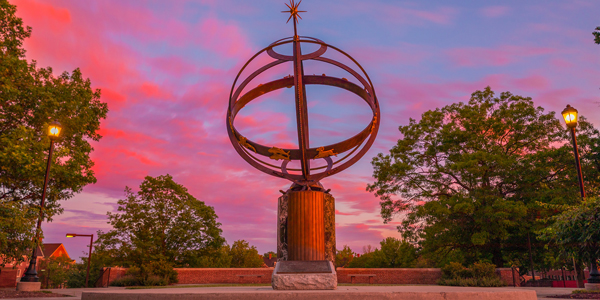 Miami University has once again earned a spot among the best employers in Ohio. 
For a fourth consecutive year, Forbes named Miami as one of America's Best Employers by State. Miami is 12th overall in Ohio and No. 2 in the state in the education industry.
The university rose five spots overall from its 2022 ranking.
"Miami is committed to providing an exceptional educational experience for students and cultivating a collaborative community where everyone thrives," said Miami President Gregory Crawford. "Being listed among Ohio's best employers emphasizes the cohesive, dedicated community we have built."
Forbes partnered with Statista, a market research firm, and surveyed more than 70,000 employees in each of the 50 states plus Washington, D.C.
Companies needed to have more than 500 employees nationwide, and participants were asked to evaluate their employer based on criteria that ranged from working conditions, diversity, potential for development, and more.
Surveys were conducted anonymously. Forbes ranked nearly 1,400 organizations around the country.
With more than 3,700 employees, Miami is the largest employer in Butler County. Miami serves more than 20,000 undergraduates and 2,000 graduate students across its Oxford campus, regional campuses in Hamilton and Middletown, the Voice of American Learning Center in West Chester, and the John E. Dolibois European Center in Luxembourg.
This is the fifth overall year Miami has appeared on the Forbes list. The university has been ranked each year starting in 2020.