Rave Guardian app offers several safety features for Miamians
"Even if someone doesn't think they'll use it, there are so many different scenarios this app helps out with," Captain Bechtolt said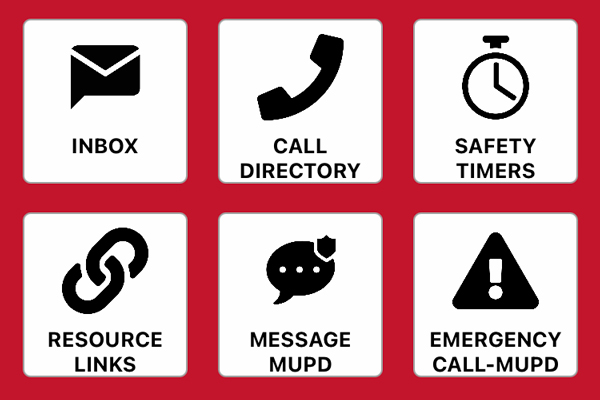 Members of the Miami University community can download a safety app that allows them to set "safety timers," make an emergency call to campus police at the touch of a button, and more.
The Miami University Police Department (MUPD) has offered Rave Guardian since 2018, said Captain James Bechtolt, and the app is "extremely beneficial" to Miami students, faculty, and staff.
"The biggest thing everyone should know is that it's available and how to get signed up for it," Bechtolt said. "Even if someone doesn't think they'll use it, there are so many different scenarios this app helps out with."
Users can set a "safety timer" session on the app, which, once activated, allows "guardians" in their network to monitor status updates and location. Guardians automatically are notified at assigned check-in times.
Rave Guardian lets users submit tips to members of the MUPD through a secure cloud infrastructure. The app also utilizes an emergency call button. With one click, users can provide police with information and a GPS location.
"If someone in the situation doesn't want it to be known they've called the police, for whatever reason, we can still get their location and respond," Bechtolt said.
Bechtolt noted MUPD has a computer terminal that runs only incoming alerts from Rave Guardian. "It's 100 percent dedicated," Bechtolt said. "One button and it goes straight to our dispatch center."
Rave Guardian also features safety profiles that include residence and medical information for a quicker emergency response as well as links to other resources. The profiles are available both to MUPD and to Smart911-enabled 911 call centers across the country.
Resources in the app include links to the university's emergency procedures, BCRTA transit maps, SafeRide, bias incident reporting, and Title IX protocol.
"This app really gives so many different ways to talk to us, including by text," Bechtolt said.