Regional Primary Education Cohort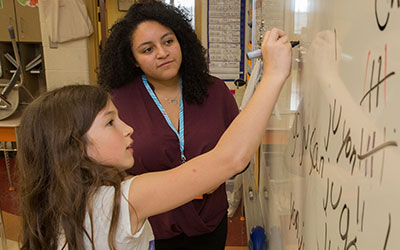 Miami University's Primary Education PK-5 Program is driven by the Teacher Education Department's mission to prepare future and current teachers who design and implement culturally and contextually relevant curriculum and pedagogy. Please contact Catherine Wolfe Bornhorst with questions regarding the RPEC cohort: a.huff@MiamiOH.edu.
Oxford Relocation Option for Education Majors
If you want to purse a degree in Primary, Middle Childhood, or Adolescent and Young Adult education, you have the option of splitting your time between Regionals and Oxford campuses. This option is available for any students not enrolled in the Regional Primary Education Program (RPEC) and offers unique benefits to students.